Do you use torrents to download songs, movies, and games? but getting stuck in the middle due to low seeds? Don't worry at all because here is the resource that won't let you again visit torrent sites. If you are searching for the website to freely download mp3 files, movies, games, e-book and videos then you must visit General World's website range. General files downloader comes  up 3 great and downloader friendly websites including –
www.general-files.com
www.general-catalog.com
www.generaldownloader.com
Also read: 300 useful Free Softwares and Download Sites
General-files.com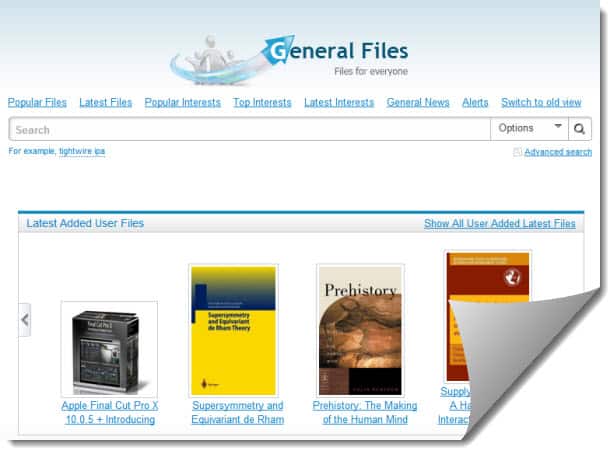 General files downloader allows you to search hosted files with many useful options. Here you can search files through various methods including most popular files, latest files added, popular interests, top interests, and latest interests added to the website. Not only this.. if you are interested in sharing software, game, e-book or video then you can do that either as a guest or signing up to the website and earn G-points for this. general-files team is making arrangements so that user can earn additional bonuses for upload files to many hosting services that can be redeemed for premium accounts, this feature is not available for now but soon introduced. From here in general-files, you can download free movies, download free music, download free games and download free videos which are hosted in many file sharing websites. It is one of the top file search engine and file sharing sites from where you can download movies for free.
Don't miss; Bypass waiting time and download limits in sites like Filefactory, Depositfiles & more
General-catalog.com

General-catalog is a free download directory/catalog where you can get the categorized listing of software, mp3 files, movies, games, e-book, mobile apps, templates, TV shows, graphics, fonts, 3D models, icons and videos with thorough descriptions. This free software directory/catalog website has simple yet attractive interface with the screenshot of added items, star ratings, and file size. Of course, you can also send good or bad reports if you think the uploaded content is inappropriate.The site also has a search option in the top to search among 4256969+ entries added in the website. General-catalog, a free file catalog that simplifies your search.
Also read; Find User Manual and User Guide For Any thing
General Downloader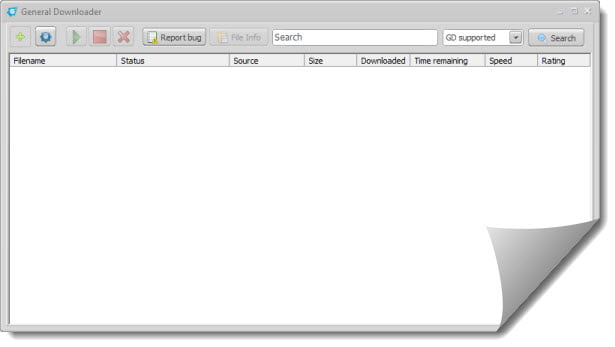 General Downloader is a freeware by General World for downloading files from the file sharing websites. It is a free Rapidshare downloader that integrates with top browsers including Internet Explorer, Firefox, Google Chrome, and Opera. It is so intelligent that it can bypass advertising and solve captcha images itself. Along with bypassing many limitations of the file-sharing websites you can also assess the files by rating and reporting on them. General downloader is a free download manager that simplifies the downloading from rapidshare.com, megaupload.com, uploading.com, hotfile.com and depositefiles.com.