If you're running an online business then you know how important email marketing is to boost your business, email marketing can truly do wonders for your business. Focusing on a strong email marketing strategy for lead generation helps you reach out to your target audience and increase sales. It gives your business the ability to reach customers in an easy and efficient way.
Let's get started with the Boost.link review. A simple and nimble email marketing software that uses social login API to grow your email list. This article aims to help to decide if this email marketing tool is right for you or not, its features, pricing, and much more. If you're running an online business, lead generation becomes very significant for email marketing and to do all forms of lead generation in your business. The main commodity that reduces a lot of conversions when it comes to lead generation is the friction associated with your lead capture page, most of the users don't bother filling the lead capture form because they have to type in their name and email ID.
Simplifying this plays an important part to improve the conversion rate of your lead generation page. This is where the Boost app comes into the picture, this tool helps you implement social opt-in on your lead capture pages. To put it simply, it becomes much easier for people to opt-in with their Google, Facebook, or Twitter accounts. This tool gets your visitor's email addresses by asking for their permission to collect the information from their social accounts. It can even collect information about real buyers from Amazon.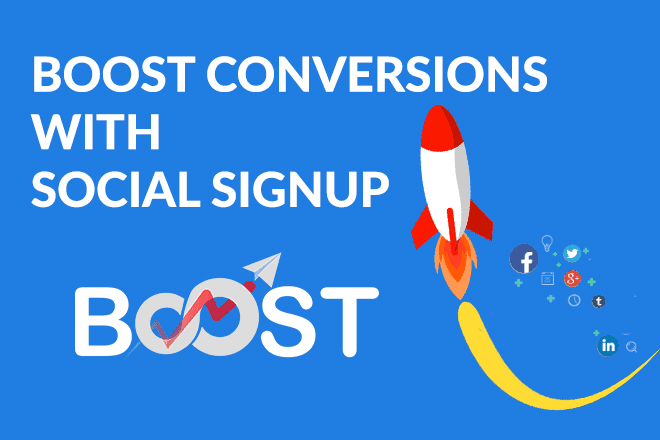 Let's get started and have a look at the features of our comprehensive Boost.link review.
Boost.link Features:
Accumulate real and verified email addresses instantly: Every time a user creates an account, Boost lets you confirm their email address on social media accounts such as Facebook, Google, Twitter & LinkedIn. Boost also provides access to over 200 million active and engaged Amazon consumers. If you are a startup or a business, these are the most valid email addresses that you can get as these are genuine users who spend money online to buy and sell items.
Add a retargeting pixel to each opt-in link: Build a custom audience on an ad platform and transform your marketing strategies. With Boost, you can increase your campaign CTR and reduce your CPC.
Subscriber data can be easily exported and synced: Famous email marketing services are integrated with Boost. Also, with Zapier integration you can sync data from Boost to a wide range of applications, including CRMs and webinar platforms.
Send opt-in links using QR codes anyplace online and offline.
In addition to these features, Boost comes with the following benefits:
Getting leads from clicks – permission-based – no typing needed.
Improve conversion rates – Enhance visitor experience.
No more fake emails – Get real verified email addresses.
Create URLs to grab visitors' email addresses from their social accounts with permissions.
Boost.link also features a landing page builder and helps you create social buttons for your opt-in forms to boost conversions. Choose from the in-built templates and create smooth landing pages with your opt-in links.
Here's how you can do it: Boost Landing Page Builder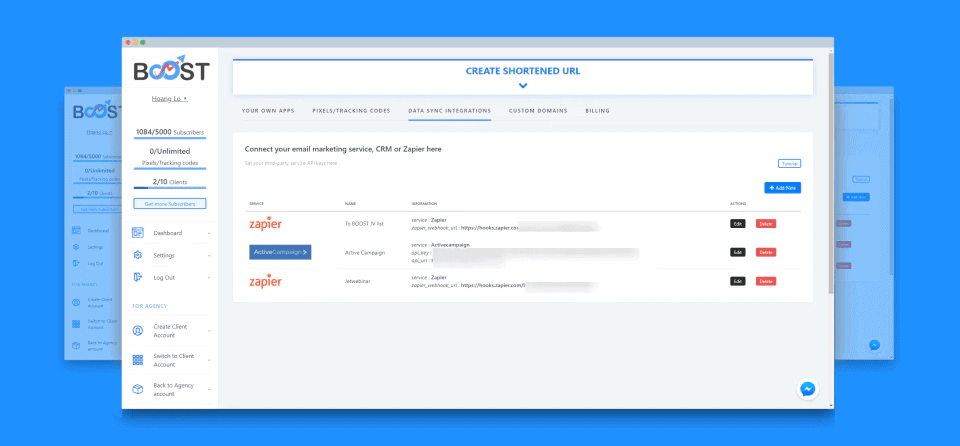 Boost.link User Interface:
Boost has a pretty fast UI, the learning curve is great for beginners.
Easy to get the hang of it, takes a maximum of 10 days to get used to it.
The website looks promising.
Has Zapier integration and HTML form integration.
List of available integrations:
Boost allows you to integrate third-party applications and send emails to your contacts right away. Some of the available integrations are:
Activecampaign
GetResponse
Zapier
SendLane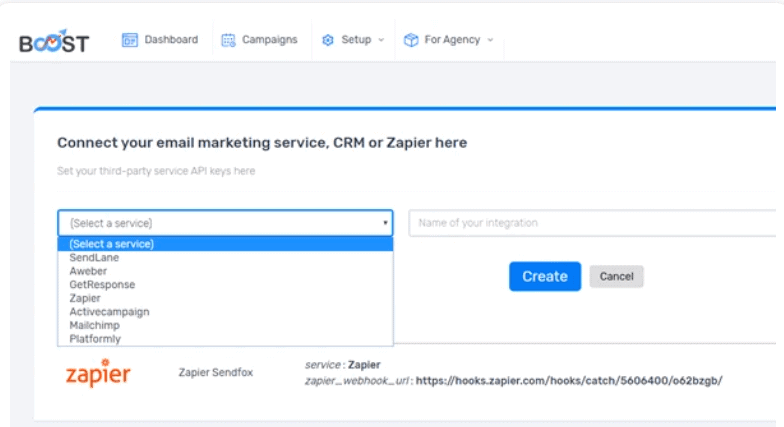 Boost.link Pros:
Great email marketing tool for little businesses who know the facility of Social Logins.
Fantastic customer support.
A great app to stay organized.
Easy to use and comes with a lot of tutorials.
The bugs are easy to sort and get over.
No coding or developer required which saves a lot of money.
Automatic SSLs for domains
Boost.link Cons:
The offline lead generation doesn't work at times.
Outdated SOP's.
Some parts of the UX are a little sloppy.
The software can slow down sometimes.
Boost.link Unique Selling Point:
SEO Automation.
Link Detox
Link Monitoring
Competitive Research
Unique SEO & Link Metrics
Use Cases:
Easily improve sign-up conversions- Boost provides more options for visitors to sign up without any hassle. In addition to email sign-up forms, Boost can be used to add social sign-up options.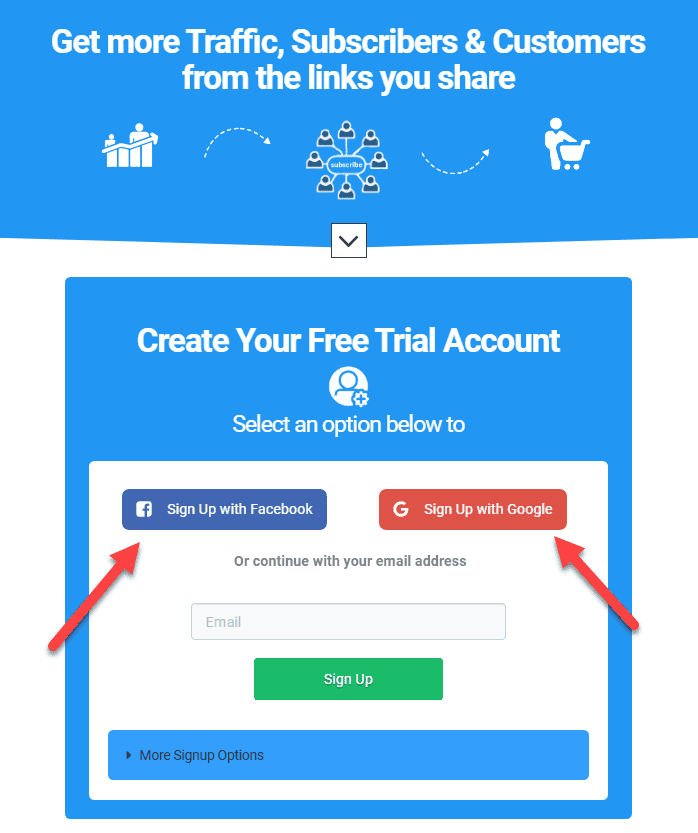 Build your email list faster- This tool can help you get more email subscribers. You can easily add social opt-in options to give your visitors more ways to opt-in. It takes away technical challenges that marketers have to face.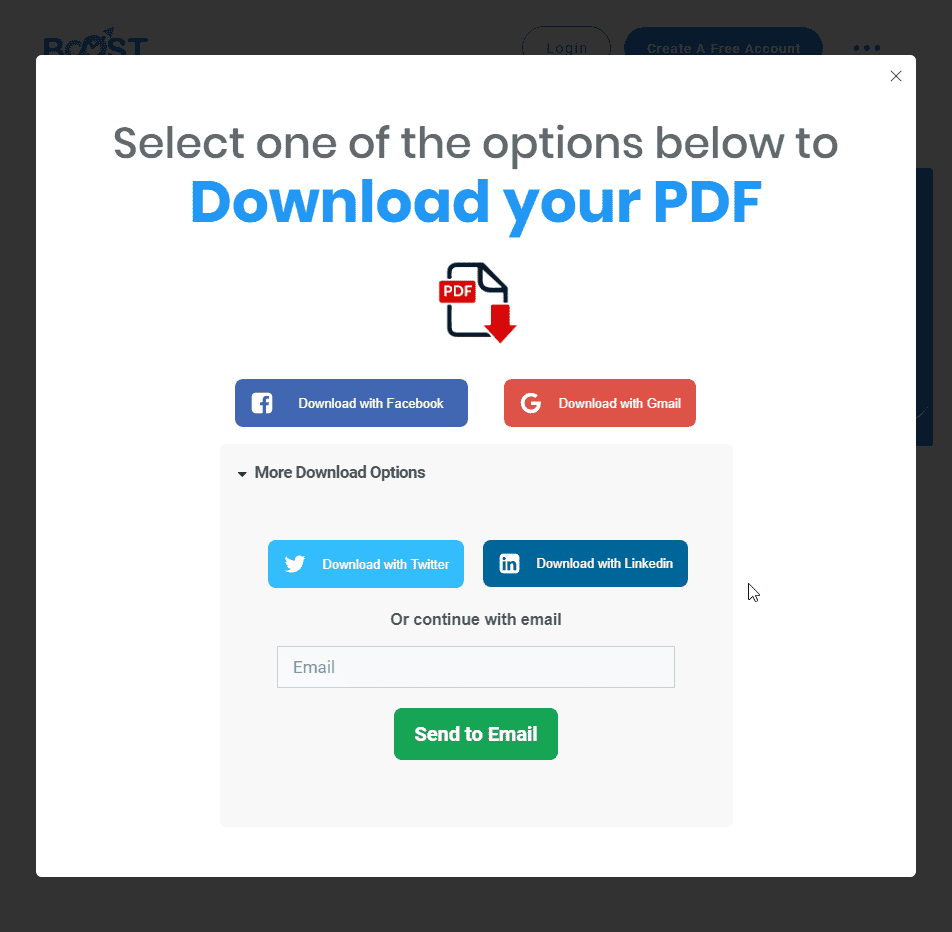 Build your email list without opt-in forms- it allows you to build an email list anywhere and you can share the link without having to have landing pages and opt-in forms. Here's an example of an opt-in link: Boost optin link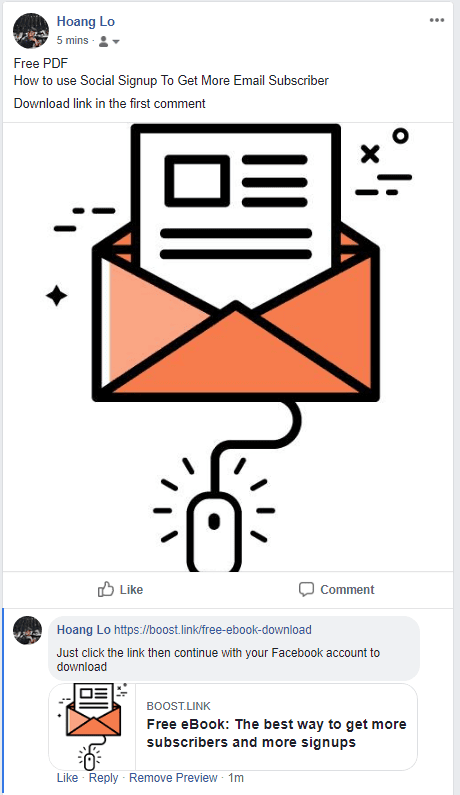 You can migrate followers into emailing lists.
Boost.link Pricing:
Comes with a 14-days free trial version.
The Standard plan starts at $19/month.
The Growth plan starts at $29/month.
The Pro plan starts at $59/month.
The Business plan starts at $119/month.
The Agency plan starts at $249/month.
The Enterprise plan starts at $499/month.
For more information on pricing visit: Plans
About the AppSumo deal:
Lifetime access to Boost.
The codes have to be redeemed within 60 days of purchase.
All future plan updates.
Stack up to 10 codes.
GDPR Compliant.
60-day money-back guarantee, no matter the reason.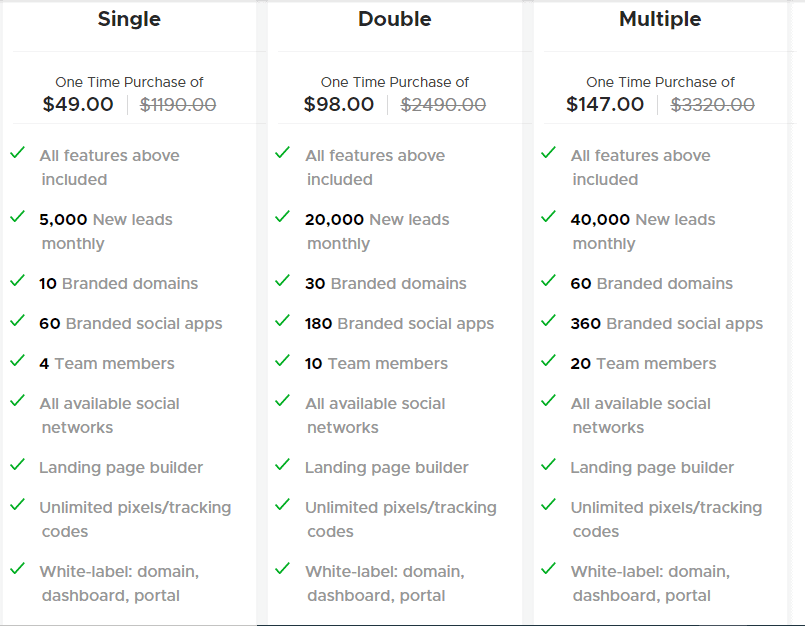 How Does Boost Work?
Step 1: Your email marketing service has to be integrated with Boost
Step 2: Create an opt-in link to your lead magnet or any special information that you want to discuss just with your subscribers.
Step 3: To collect email subscribers, send traffic directly to the opt-in form or add social signup buttons to your email opt-in forms. These potential customers can now sign up or subscribe to your email list without having to type their long email address, which increases conversion rate and visitor experience.
Alternatives:

800response:
This tool enables seamless SaaS call tracking, call routing, and call monitoring platforms where businesses can access valuable customer and business insights to leverage when making tough strategic decisions.
Features:
Ad hoc Reporting
Archiving and Retention
Caller ID
CRM
Call Tracking Metrics
Contact Database
Pricing:
The pricing starts from $250/month and has no free version.
For more information visit their official website: 800response
Katra
Kartra is an all-in-one marketing platform to run your online business, it cuts out hours of daily work, while earning you effortless money around the clock with advanced automations.
Features:
AB Testing
Auto-Responders
Credit Card processing
Campaign Management
CRM
Pricing:
Their plans start from $79/month, and it doesn't include any free trial version.
For more information visit their official website: Kartra
Smith.Ai
Smith.ai: This is a Live Website Chat and is the fastest & friendliest way to capture, screen & convert online leads with 24/7 live agents. They also offer SMS Text & Facebook Messenger Answering.
Features:
2-way messaging
Canned responses
Contextual Guidance
AI/Machine Learning
Chat/Messaging
Chatbot
Pricing:
Comes with a free trial version, the paid plans start from $140/month.
For more information visit: Smith.ai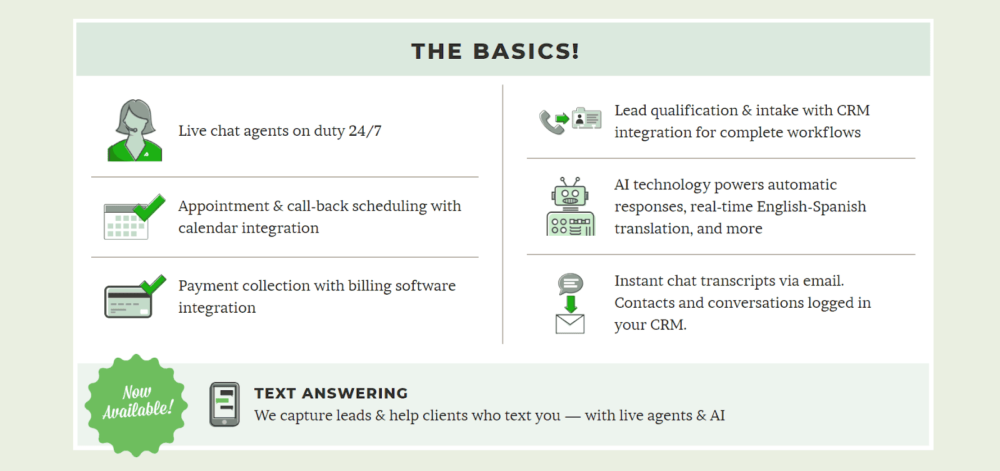 How To Get More Subscribers With Boost?
With boost you can attract more subscribers in just 2 steps:
Boost may be used to shorten the URL of any online page. It might be your lead magnet, thank you page, blog postings, or any other page on your website. The shortened URL can also contain retargeting pixels or tracking tags.
You may either direct visitors to the shortened URL and collect subscribers without using an opt-in form, or you can design buttons to add social opt-in alternatives to your opt-in form. To improve your opt-in form conversion rates, you can also add buttons to your current opt-in forms and connect to the shortened URLs.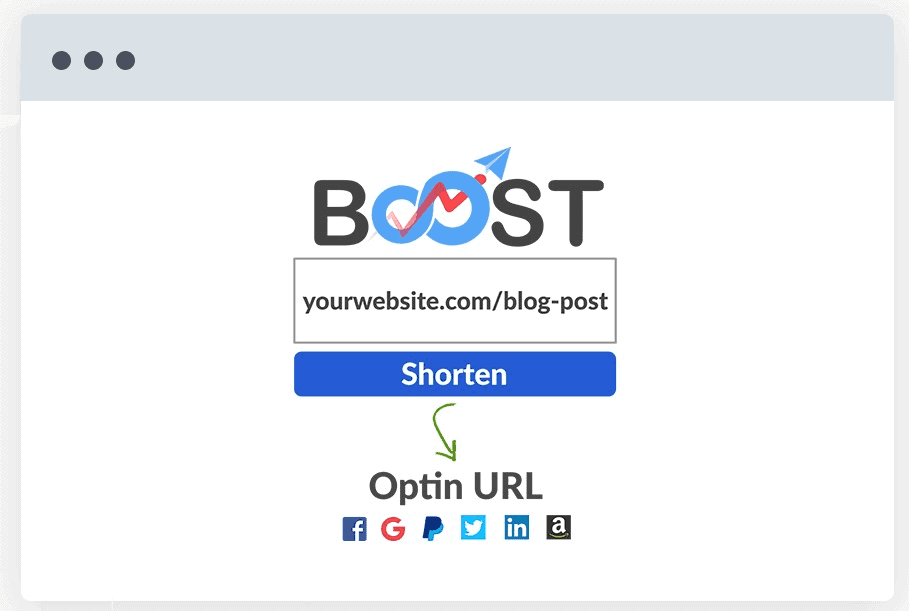 Boost.link Review – Final Verdict:
UI Rating: 4.5/5
Features rating: 5/5
Value For Money: 5/5
Boost also allows its users to take advantage of the social opt-in feature which is an underutilized method in terms of building an email list. It is proven and tested that social sign-up can improve conversion rates on the registration forms, websites and applications.
With Boost, the opt-in rates increase significantly and some users have reported 5 to 10x growth in their email opt-in campaign
If you think Boost is missing out on any particular feature that holding you back from making a decision, you can send your feature request on this page
You can visit their official website here:  Boost – opt-in link creation tool