As a gamer, there are chances that you are interested in Virtual LAN gaming. Most of the games these days are designed with a local multiplayer suite so it lets you play with your friends online at any time. You can just connect your system to a LAN router and play with your friends. But what do you do if you're away from your friends and cannot connect to the server? In that case, you can create your online server, which will require port forwarding and not everyone can pull that off. In such a scenario you make use of virtual LAN creators. The most used and popular one is Himachi.
What Is Himachi?
Himachi is a VPN client that is used to set up a Virtual Private Network, it can establish direct links between the computers.
Himachi has its own set of drawbacks, like:
A virtual LAN can only have 5 clients on a free account.
Users face a lot of lags and latency issues.
The ping can be as much as 100ms.
This calls in the need to look for alternatives to Himachi. In this article we bring to you the10 best alternatives to Himachi, so let's dive right into it.
10 Best Himachi Alternatives
This is not a very well-known name, but it definitely is a great alternative to Himachi. It runs on all platforms and is great for creating your own Virtual LAN. ZeroTier comes with a free Android and iOS app and is open-source software. It has the features of the best VPN services and it super easy to use.
Features:
Open-source software.
Doesn't require port forwarding.
There is a huge amount of community support.
Easy to use UI.
The ping is relatively low.
Pricing:
The basic plan is free of cost.
The professional plan starts at $49/month.
Platforms Available:
Windows, Mac, Linux, iOS, Android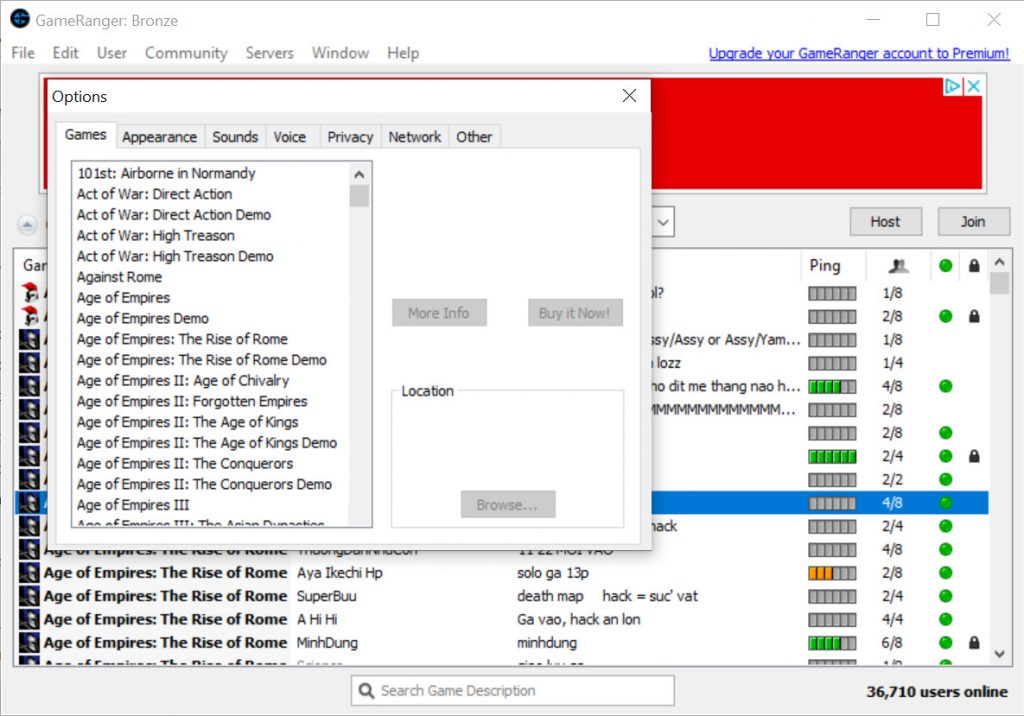 GameRanger is one of the most reliable and top alternatives to Himachi. Although the features that it offers are relatively lower, the security and reliability definitely make up for that. Unlike other virtual LAN gaming clients, GameRanger does not make use of other drivers to emulate LAN gaming, it does that internally using its own client.
Features:
Easy to use.
Unmatched security and reliability.
Works with a number of supported games.
Pricing:
The Bronze package is free of cost.
The Silver package starts at $19.95/year.
The Gold package starts at $39.95/year.
Platforms Available:
macOS, Windows, iOS, Android
3. Play Together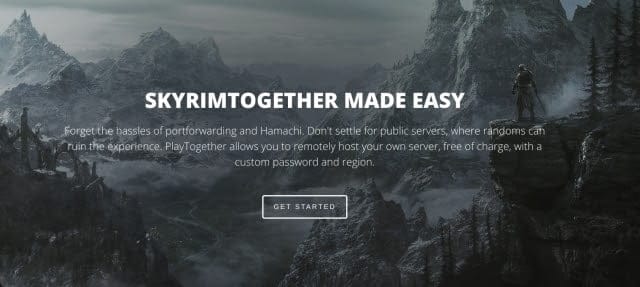 Play Together is another fantastic easy to use alternative to Himachi. As someone who plays games on a public server, it gives anyone the liberty to join your game and completely wreck it, and this is where Play Together comes into the picture- it lets you create your own private server and the host is free of cost. You can also password protect your server and create your own virtual LAN remotely which will be protected.
Features:
Hosts up to 25 servers in a single region.
Free of cost
The setup process is simple and intuitive.
Pricing:
Free of cost.
Platforms Available:
Windows, macOS, iOS, Android.
Software Ethernet aka SoftEther is an easy-to-use VPN software and is totally open-source. This alternative has a lot of features to offer and is very flexible. It uses full Ethernet frames to optimize performance and reduces memory copy operations.
Features:
Open source, cross-platform, and multi-protocol VPN client.
The interface is very basic and easy to use.
Has highly restricted firewalls.
Offers AES 256-bit and RSA 4096-bit encryption.
Pricing:
It's an open-source product and free of cost.
Platforms Available:
Windows, Linux, macOS, FreeBSD, Solaris
This himachi alternative lets you create a virtual LAN gaming server and will definitely improve the way you play video games. Unlike Himachi, this software has no latency issues and uses a peer-to-peer connection with NAT traversal.
Features:
Easy to use.
Provides low-latency.
Users can game at 60FPS across a host of devices.
Has a gaming matchmaking service.
Pricing:
The individual plan starts at $8/month.
The team's plan starts at $30/month.
Platforms Available:
Windows, macOS, Linux, Raspberry Pi, Android, iOS.
This Himachi alternative is the best for those users who don't like installing unnecessary bloatware on their systems. This software is completely free and open-source. The uses can register with a Gmail or a Jabber account since it accepts only these two.
Features:
Uses the WeOnlyDo wodVPN component.
The software's size is just 2MB.
You can use it for any game that uses a local network.
Works well with Gmail and Jabber accounts.
Pricing:
Totally free of cost.
Platforms Available:
Windows, BSD, Linux, macOS
FreeLAN is a very familiar application used by many to create your own private network. It is easy to use and as the name suggests, it's free. It's completely open-source and can be customized to create a network. The only downside is that you have to manually configure the free LAN as it has no GUI. The community support that this app offers is great.
Features:
Open-source software.
Offers topologies like client-server, peer-to-peer or hybrid.
Amazing community support.
There is no ping and lag.
Simple to use.
Pricing:
Free of cost.
Platforms Available:
Windows, Linux, macOS
NetOverNet is an easy-to-use yet very powerful tool. This is probably the best tool to host a private gaming session. This software lets you connect multiple devices over the internet and is more of a VPN emulator.
Features:
Each device has its own login password.
The client performs well in gaming.
Allows data sharing across all systems.
Offers up to 16 clients.
Doesn't work for public sharing.
Pricing:
The basic plan is free.
The base plan costs $5/ month.
The advanced plan costs $10/month.
The XXL plans costs $150/month.
Platforms Available:
Windows, macOS, Linux, iOS, Android
This software has been in the gaming industry for years now and there's a reason why it made it to our top 10 list of Himachi alternatives. Evolve has a plethora of features and is the fastest-growing Virtual LAN for gaming.
Features:
Has a party-mode and matchmaking.
Includes live game streaming.
Users can text and chat while gaming.
The integrated live streaming lets you stream on major platforms like Facebook, YouTube and Twitch.
Pricing:
The software is free but users have to pay $4 for the party feature monthly.
Platforms Available:
Windows, macOS, iOS, Linux, Android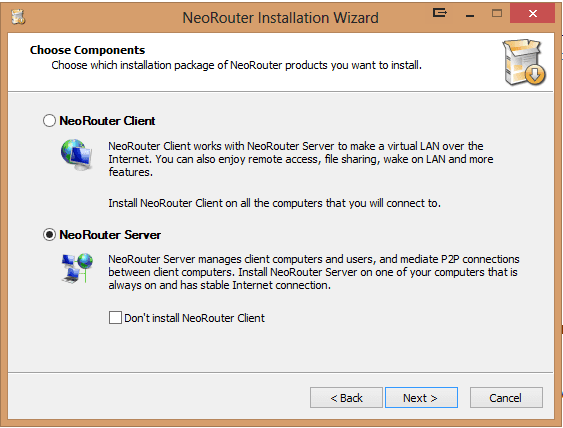 Last but not least- NeoRouter, is another great alternative to Himachi. This software is a zero setup VPN and lets you create private and public servers
Features:
Cross-platform, private server and allows customization.
Enhanced web protection.
Pricing:
The basic version is free.
The professional version starts at $99/month.
High portability and user profile.
Platforms Available:
Windows, Mac OS X/iOS, Linux, FreeBSD, Android, and switches firmware
This was about the top 10 Himachi alternatives. We hope this blog comes in handy to you and makes your multi-gaming user more awesome and enhanced. Of course, there are a variety of other alternatives to Himachi, but we have picked the top and the best ones to meet your needs when it comes to gaming.