Realize it or not, you've actually interacted with a chatbot. For eg, you're exploring a service on your monitor when a window appears on your screen asking if you need assistance. Perhaps you want to see a movie, and a chat bot will guide you through the process as you book your ticket. Alternatively, you could have used a food ordering app to place an order and got a message stating when your order would be available and how much it would cost. These are only a few instances in which you may have come across a chat bot.
What is BotStar?
BotStar is a chatbot development platform that allows you to build best chatbots for your web pages and applications alike. There's also an option to create chatbox bots for Facebook Messenger.
Not only that, it includes some of the most sophisticated tools out of any chatbot development software and offers an easy UI that you'll enjoy using.
Features
BotStar offers numerous, easy to use and pre-built chat bot presets in a variety of market segments.
Botstar offers you complete autonomy and versatility so you can incorporate pictures, visuals, and even add lag time responses to humanize conversations and make them feel more normal.
It even has an option to send custom messages to a whole list of consumers.
Users can even build merchandise galleries, receive orders, and deliver follow-up sequences to the customers with e-commerce automation.
The Interface is amazing and super user-friendly.
BotStar has Cloud-based software which means that Nothing has to be downloaded or installed and it can be operated from anywhere, anytime.
User Interface
BotStar's Clean and minimalistic interface is extraordinarily easy to use. When you first start using BotStar, you'll see a list of all the chatbots you have, as shown below: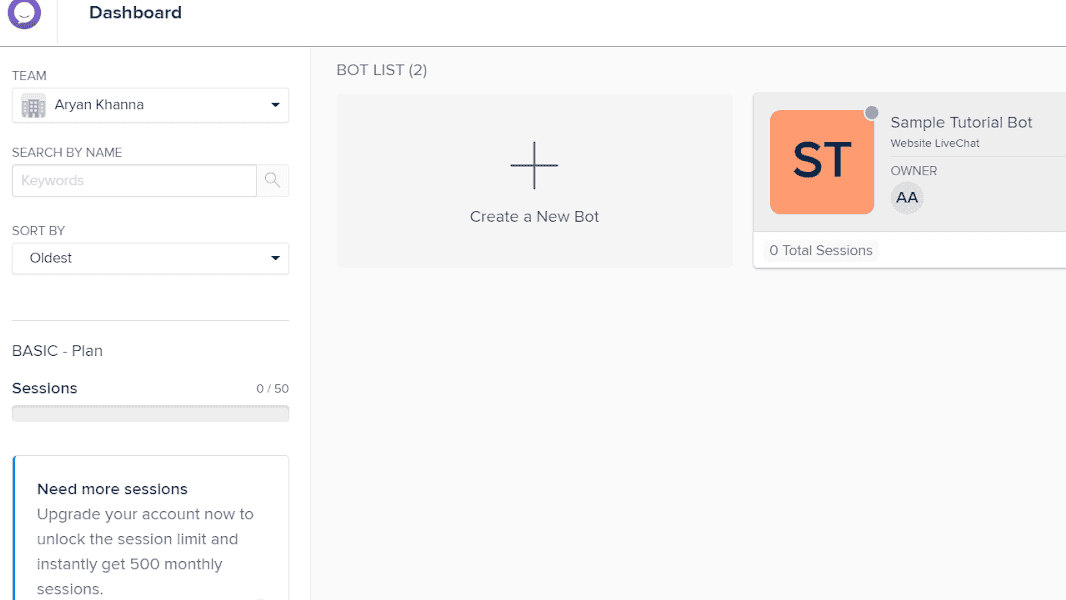 You can select from a variety of templates to design your best chatbot after clicking the "Create a new bot" option. BotStar offers a diverse range of amazing templates to choose from.
If you're building a chatbot for the first time in BotStar, one of the best AI chat bot app will give you a complete tutorial about how to use it. This provides you with practice on how to use the software, the do's and don'ts etc.
Pros
An easy to use and clean User experience with a step-by-step guide for new comers.
Reasonably priced with a free plan available.
Campaigns and Broadcast are two powerful features in BotStar that give out advertisements and build consumers.
BotStar is a Messenger marketing platform similar to email marketing, with a focus on Facebook and the website.
Cons
Users complain about a lack of customers services and long waiting times to connect to a customer executive.
There is currently no payment integration, although that may change with time.
Unique selling point
BotStar is ideal for online conversation planners or companies that need automated client interfacing in areas such as customer service, pricing, and marketing. Its simple tools and built-in integrations make it a colossus for small business owners. Aside from that, Botstar has a suitable ergonomic package for businesses of all sizes.
Pricing:
Free Plan Features:
BotStar offers a free package that allows you to access the majority of the platform's capabilities. As a result, you can use this free plan to try out their app and see how it meets your requirements. You have 50 monthly user meetings, three chatbot ventures, for one client use, an integrated CMS, and Keywords.
Pro Plan Features:
They also have a Pro package in addition to the free one. This Pro package includes unrestricted chat bot tasks, at least 500 monthly user sessions, dual users, and nearly all of their features. This package is just $15 a month, which is a bargain in my opinion.
BotStar Integrations:
BotStar does exceptionally well when it comes to integration. They have a live chat support feature, which is one of the most valuable features of best AI chatbot app. Some integrations they provide are DialogFlow and Wit.AI , Zapier, Webhooks Integromat and Google Sheets.
Alternatives:
It's important to choose the top programme for your best AI chatbot. This is because you want to provide your clients with a certain level of satisfaction. However, in order to provide value to your clients, you'll require tools that can do so. So, It's totally understandable that you might not prefer BotStar as your first preference to create best AI chatbot. Therefore, here are some alternatives:
1. ActiveChat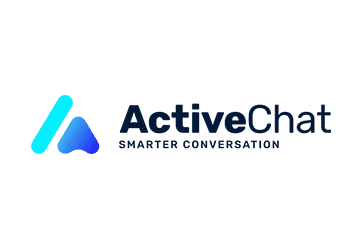 Features:
Many networks are supported: Facebook Messenger, Telegram, and SMS.
The Largest internet plugins: customize the widget to match your brand and submit services depending on the user's current page.
Live chat support is built-in.
Integration of Dialogflow.
Pricing:
ActiveChat offers a 14-day free trial that allows you to try out the platform's capabilities.
The first paying subscription would set you back $33 a month (paying per year). Many of the software's functionality is included, as well as 1,500 chatbot users per year and one live chat support operator.
They also have a Business package, which costs $1249 per month (if paid yearly) and covers all the software's capabilities, as well as 1,000,000 chatbot participants a year and 10 live chat support agents.
2. Botsify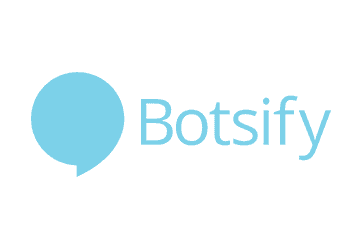 Features:
Multiple platforms are supported, including the website, Facebook Messenger, Slack, and SMS.
You can embed a widget in your corporate identity on your website without requiring users to log in to Facebook Messenger.
Excellent third-party app integrations.
With their growth software, you can easily draw users to your chatbot.
With their Conversational Forms functionality, you can create conversational forms.
Pricing:
Botsify offers a 14-day free trial that allows you to try out the platform's capabilities.
The first package costs $50 a month, which may seem excessive to some, but users believe it is well worth it. This plan includes 30 thousand clients (far more than most other chatbot software), unlimited texts, unlimited keywords, unlimited Forms, and unlimited flows).
3. Chatfuel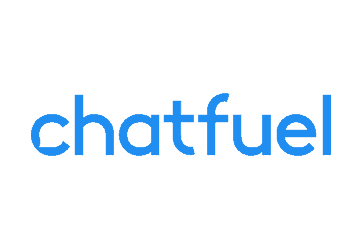 Features:
Easy-to-use GUI for creating message lines.
To create your own best chatbot, you'll be provided with a lot of different elements and various designs.
Using their Growth Tools, you can quickly recruit new customers.
There's a built-in live chat support feature.
Zapier, Integromat, DialogFlow, and Google Sheets integrations are all available.
Excellent analytics that makes it simple to boost your chat bot.
They've got Shopify integrations so you can deliver abandoned cart reminders.
Pricing:
Chatfuel offers a free package that allows you to use services as long as you don't have more than 50 members.
The next contract costs $15 a month for 500 subscribers which increases in price as the number of subscribers grows. A thousand subscribers cost $20 per month, while a thousand subscribers cost $30 per month.
They also have a Premium package, which includes VIP service, a designated Account Manager, synced cloning, and a white-labelled dashboard. The price of this plan is tailored according to the user.
4. Engati
Features:
Visual Flow Builder that is simple to use.
There are a lot of chatbot elements to make your best chatbot.
Users may have custom fields added to them, and they can be segmented.
AI and Natural Language Processing (NLP) are built-in.
Supports putting the chat bot on 11 different networks.
There's a built-in live chat support feature.
Zapier, Google Calendar, and Google Sheets are also directly integrated.
Excellent data analysis.
Pricing:
Engati offers a free plan that will remain free indefinitely. The FAQ with NLP Engine, text transmission, statistics, various platforms, and basic JSON API integration are all included. You can do this for up to 1000 conversations and have up to two chatbots at a time.
If you need more functionality, the Pro package (which comes with a 7-day free trial) will handle up to 10,000 conversations and 5 chatbots. It also encompasses numerous branding and colour options, an auto popup, advanced JSON API integration, and Zapier integration.
Final Verdict
BotStar is a great software that entrepreneurs should be using. It allows you to quickly create a best AI chatbot for your website and Facebook Messenger at a very low cost. They have great features including a built-in CMS, localization options, a visual flow designer, Whitelabel platform choices, and strong integrations.
However, you must keep in mind that a chat bot can only be created through two channels: the website and Facebook Messenger. As a result, providing a more omnichannel environment is out of the question.
UI Rating: 8.8/10
Features Rating: 8.6/10
Pricing Rating: 9.2/10