Advancements in technology have made it possible for us to do a number of extraordinary things with the use of our smartphones. Our cell phones can even be described as an extension of our personal selves. All of our personal information is embedded into these devices. Having your phone hacked can be compared to having your home broken into or robbed. They are both complete invasions of our privacy and can have disastrous effects on our personal lives. As you can see, people will go to great lengths to protect themselves and avoid such conflicts from occurring. One of the best ways to add mobile security to your smartphone is by downloading a good antivirus mobile application. One app in particular by AVG, which is available for free on all Samsung devices, such as smartphones and tablets, can easily be download from Google Play. This easy to use app will protect you from harmful downloads, corrupted files, and even malware or spyware from being downloaded to your phone.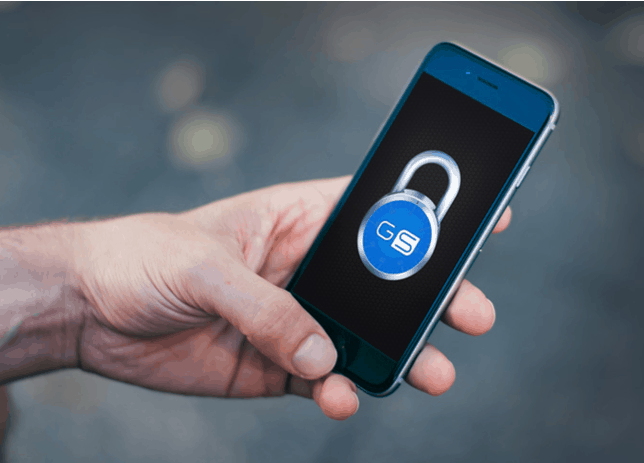 Just as you protect your laptop or desktop computer at home, you need mobile protection for your smartphone. Hackers can gain access to your phone without you even realizing it and once that occurs, your information is in their hands. Discover how you can protect yourself with AVG.
Top Security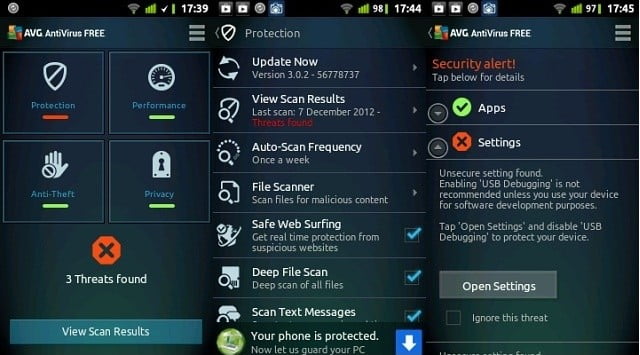 The AVG antivirus app is one of the top free Android security downloads available that will protect you from harmful apps, weak Wi-Fi security and much more. Once you download the app itself, it starts running in the background to protect and secure your phone. You can avoid people from hacking into your personal photos and files by enabling a passcode that only you know. You can also identify who is trying to pry into your phone with the awesome Camera Trap feature. This will take a photo of whoever is trying to unsuccessfully gain access to your smartphone and email it to you. Whether that someone be a thief, sibling, or even significant other, you will have the tools to identify the culprit.
No Matter Where You Go, You're Protected
With this antivirus installed on your phone, you can have peace of mind knowing that you are protected no matter where you go. Besides security features the app also does a lot to enhance the performance of your phone. Do you feel like your battery is running down too fast? The AVG app can help optimize your battery life by stopping and by killing items that are constantly running even when you are not using them. Are you worried that if you lose your phone your information is lost as well? You can actually lock your phone remotely or completely wipe your phones SD card if you feel it will not come back to you.
Conclusion
Overall, with all of the apps security features and the affordable price it comes with (Free), it is no wonder why so many millions of individuals have already downloaded AVG's app. I suggest taking advantage of the free 30-day trial, which makes all of the Pro versions features available for you to explore before you are required to make a decision for purchase. The app is very easy-to-use, affordable, and highly reputable.