Bitdefender has always been a pioneer in internet antivirus software and its latest iteration Total Security 2013 brings some remarkable features to their lineup of antivirus software which clearly move it ahead of the bunch.
A security suite might be a simple antivirus for some of you, a internet firewall for some but what Bit-defender brings is something that is a hell lot more. It brings in features that will secure you completely and there will be nothing to think about. It covers all aspects of the word "security". Today we'll be reviewing the Bitdefender Total Security Suite 2013 so read on..
Also check other Antivirus Review on TechGyo
VIPRE Antivirus Review
Kaspersky Anti-Virus Review
Avast AntiVirus for Mac Review
Kaspersky All in one Review
ESET NOD 32 Speed Performance Antivirus Review
Features of Total Security 2013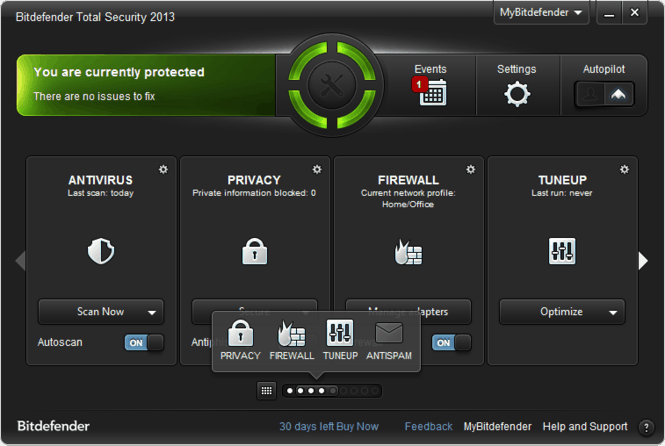 There are not one but lots of features in this latest Bitdefender Securitysuite so here we go:
Total Security 2013 features protection from the cloud thus keeping you protected all the time without harassing you with notifications.
Social networking has become an integral part of life but it can be the means of viruses and malware since we never know if our friend's computer has malware but thanks to Bit-defender, it even blocks malicious stuff from our social networking websites.
Thanks to Bit-defender we can be cool always as it even checks our online data, our emails and stuff and keeps us safe from all sorts of malicious software.
It has a new feature called "scheduled scanning" which makes sure our computer doesn't bog down due to Total Security-Suite as it scans the system only when the system is running idle.
There is a Dashboard named MyBitdefender Dashboard which features all the information you need like the license status and the best thing about it is it is accessible anywhere on any internet enabled device and anywhere.
The security widget makes sure you can keep track of all the PC protection related stuff with ease. It can also be used to quickly scan a file or a folder just by dropping that file into the widget and that from the desktop, its as simple as it sounds.
If you are a parent and want to make sure your kids aren't getting spoilt by the internet then there is the Parental control feature which lets you block access to websites, block an internet connection for a fixed time and monitor everything your child does, even Facebook.
We get a lot of viruses through USB Pen drives but worry not now as Bit defender has a USB Immunizer software which not only kills the virus but also makes it immune.
Bitdefender brings Active Virus Control which monitors your tasks and processes to see if there is a virus harming your computer real time.
There is a feature which i personally like is Rescue mode. What is does is if you have a e-threats or rootkits then the computer is restarted and gets booted in the Rescue Mode which is where Bitdefender does the cleaning.
The Vulnerability Scanner checks for missing Windows security patches, outdated softwares and unsafe system settings in your PC.
Antispam makes sure spams don't bother you anymore. Any unwanted email won't reach you.
Total Security2013 features two way firewall so that the firewall continuously monitor your internet connections as well as blocking unauthorized connections and even if you are on a WiFi network.
Bitdefender-Autopilot™ is one of the special features that the latest Bitdefender-Total Security iteration brings. What it does that it takes defence protection based decisions like configuring and all, all on its own rather than annoying you with pop-ups and  notifications.
The Personal data Filer makes sure you important secure that never gets lost or deleted.
Total Security2013 analyzes and blocks websites that are scam and may try phishing attempts.
Thanks to the awesome cloud services of Bit defender, when you do a search it makes sure that you stay away from malicious and spam results.
When you delete a file on your PC, some of its traces may remain but file shredder technology by Bitdefender makes sure that no traces of your sensitive file is left on your PC when you delete it.
Bitdefender-Total-Security features File Encryption which keeps your important data, files in a safe encrypted environment.
The Scan Dispatcher feature makes sure your system responsiveness does not come down when the anti virus is scanning the system.
In case you feel your computer is slowing down then worry not the Total Security-2013 suite comes with a Tune-Up module which cleans up temporary files, registry for a more pleasing performance.
Total Security-2013 beings Bitdefender-Safebox™ which is their online storage which stores all your important and sensitive files and you can access them anywhere even from iOS and Android devices.
Bitdefender-Safepay™ is a browser made for your online transactions. It detects any online shopping or banking page and opens it in own safe environment so that you can make transactions securely.
Ease of Use and Interface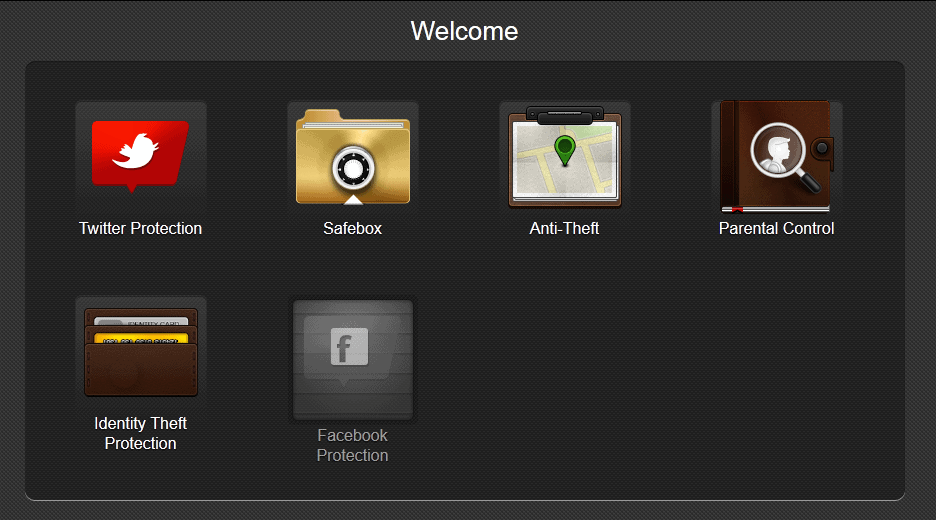 The user interface is very easy to navigate and you get all the important fuction of the antivirus software upfront so its nice that you don't have to get lost in menus. You can also put security widget to show you your current status in real time but its a little too big ugly to be honest although it may serve a purpose to many.
There is a big circular symbol right on your desktop which shows whether your system security is up to date and if its green then yes everything is safe. The software is not really resource hungry and is light on the CPU which is a really satisfying thing to know because mostly people see antivirus softwares as the softwares which bog down their system.
The virus scan is not really fast by any means although that is obvious i guess. Once the scan is complete, it lists out the threats and gives you options for action.
The Bitdefender AutoPilot mode is certainly good as it detects when you are doing a resource hungry task such as playing games and lowers the protection level so that your system remains smooth and running hassle free.
Overall the ease of use is good and even the interface looks quite better than the previous iteartions and no user will have any problems with it while features such as the AutoPilot makes sure we love the Bitdefender-Total Security Suite 2013.
Advantages over the competition
There are some serious contenders in the antivirus space such as Symantec with its Norton antivirus, Avast with its Avast antivirus  and others but Bit defender Total Security-2013 brings some really advanced features to match and even get over the competition.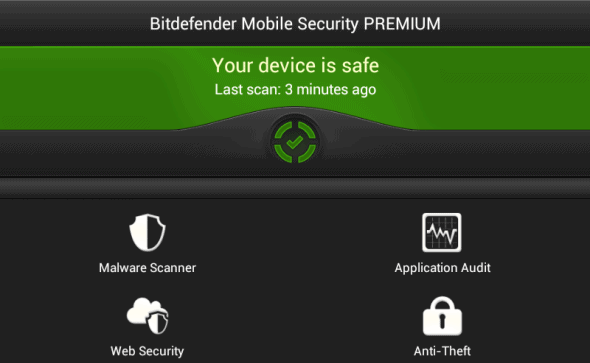 Firstly is the Bitdefender AutoPilot, it is truly remarkable what the folks at Bitdefender has done here. What it does is that it takes your security decision on its own without hassling you with those annoying notifications and this is something which i personally love. this alone can make my deal done with Bitdefender's antivirus program rather than going with the competition. Next is the Safebox feature which is an online storage service which keeps your files safe online and you can check them from your Pc or even your iPhone, iPad and Android devices although they still don't have Windows Phone or BlackBerry support plus the first 2 GB is free after which you have to pay to use the service.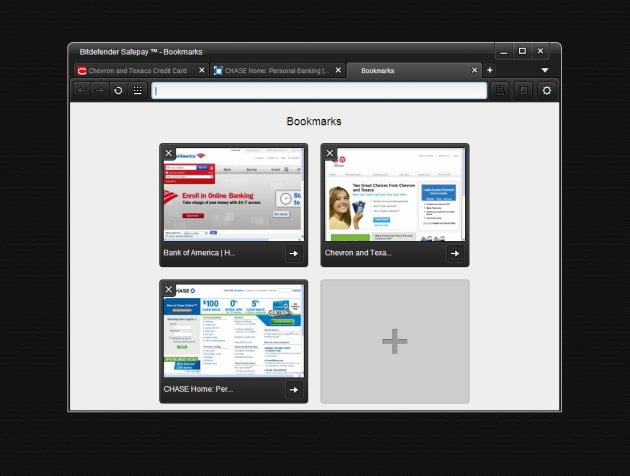 The other awesome feature is the Safepay which truly makes us  do online transactions with a lot of ease and content. It is a separate secure browser which is very basic but gets the job done very securely. When you open an online banking or shopping page on your default browser, the Safepay browser automatically opens so that you make go ahead and do the transaction more securely. Another thing which i personally like is the USB Immunizer which works quite well.
So these are the features which truly give Bitdefender an edge over the competition.
Conclusion
Bitdefender Total Security 2013 should bring the company right on top in the antivirus competition as the it ticks all the right places in usability and features. The antivirus engine is surely great with no problems whatsoever. If you ask me then yes this is the antivirus to keep your PC secure as the one feature AutoPilot truly makes the deal for me. You can get the antivirus for Rs. 2348.609 right now which might be a little high but the features Bitdefender Total Security 2013 are really worth it. You can go visit Bitdefender's website to get going and know more. And do check out the video below about it as well.