The internet giant Yahoo Inc suffered an enormous security breach that took place in the year 2014 confirming to which it issued a statement on 22nd September to the whole world detailing that cyber thieves may have stolen the data of at least 500-million of its account users. It believes that the security breach was made by a state-sponsored attacker.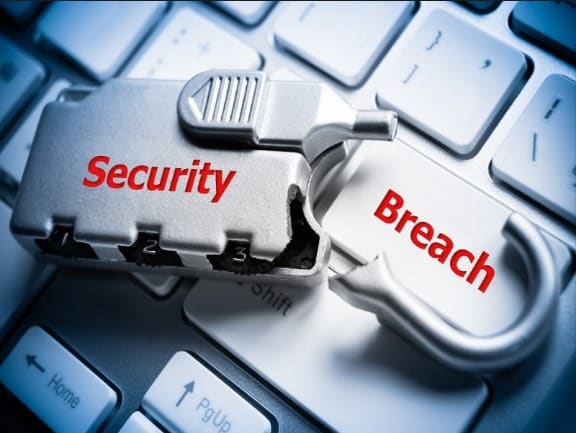 What is the Yahoo Security Breach About?
Information, including the names, phone numbers, e-mail ids, date of births, encrypted passwords, and security questions were stolen from the company in the year 2014. And ultimately the breach resulted in all the information being offered for sale on the dark web. But fortunately, unprotected passwords, bank account information, and the payment card data weren't compromised. This signaled that the most precious user information wasn't endangered.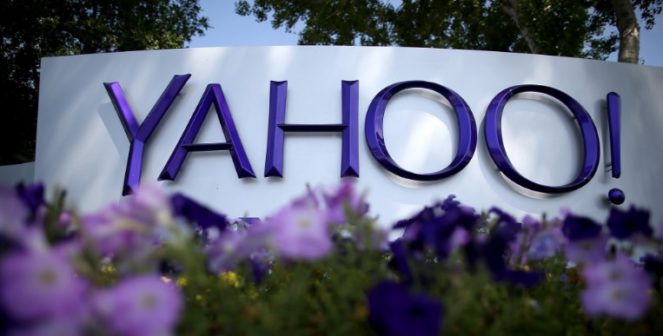 How serious is the Breach?
This attack on the Yahoo's security was really unusual in size. It was more than triple as compared to the other massive attacks on websites like eBay Inc. But this also comes into the light at a very difficult time for Yahoo. This theft has appeared to be the world's largest known cyber breach so far.
All the statements issued by Yahoo will only put forward additional questions from the security researchers concerning such a major timeline of both the incidents. It will also question the company's actions following the breach. The main big question will simply be that why did it take so long for Yahoo to confirm a data hack of such a massive scale? This simultaneously drags in another question that why did Yahoo take so long to inform its users of the breach?
Other such Violations
Yahoo has taken an unwanted crown of being the largest corporate data breach in the history. Some of the others are such voilations involve:
Yahoo Inc. – 500 million user credentials
MySpace – 359 million
LinkedIn – 164 million
Adobe – 152 million
Badoo – 112 million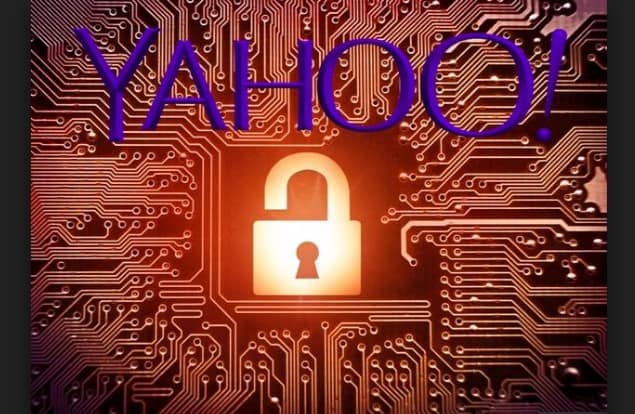 How to know if a Yahoo account is compromised?
Yahoo is emailing its users and posting additional information on their official website. This email is sent to the prospectively hacked accounts. Even if you don't get any such message asking you to modify the account information, it is always better to do so especially if you have been making a lot of personal communication over Yahoo.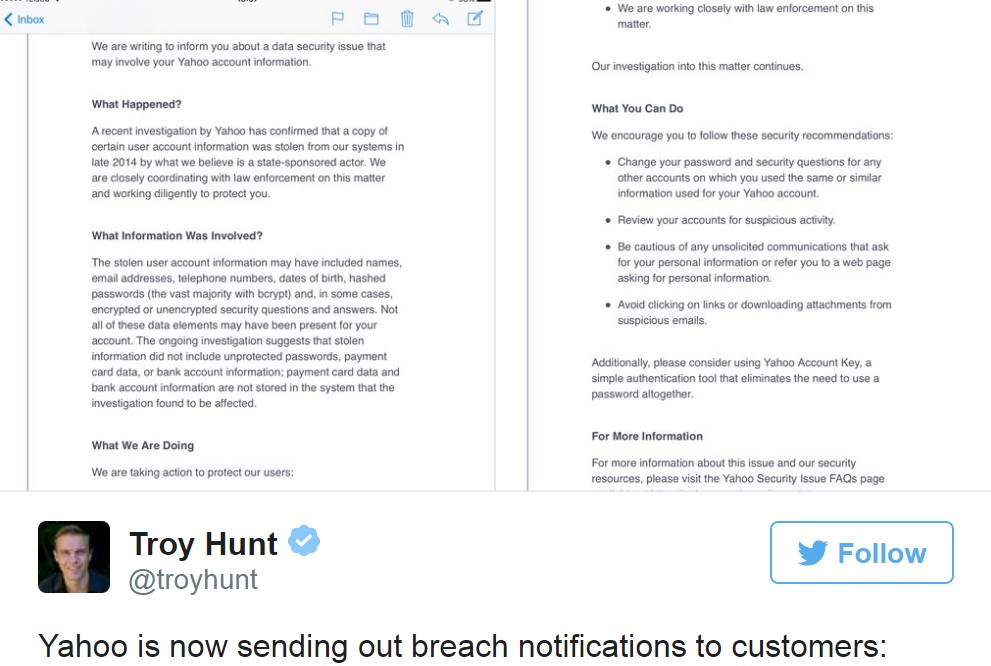 Ensuring Further Safety
After all that has happened and the warnings being floated, if you have a Yahoo email account please make sure to do the following and prevent any such further cases:
All the users are advised to reset their passwords as soon as possible. Make sure not to set any short and guessable passwords. Make your passwords long and strong. Do not repeat any codes and give your individual accounts unique passwords.
Do not open any shady or suspicious links / emails. Hackers frequently try to bait the users into opening such emails / attachments / links that may include malware. Delete the mail or attachment if you are unsure.
Yahoo mail account users are advised to review their old emails and delete if there is any sensitive content.
If your Yahoo account information is actually for sale, then someone might really hack into your email and find all the confidential information.
Immediately disconnect all of the services you've connected to your Yahoo account.
Try and enable a two-factor authentication for all the email accounts and also update all the apps.
You should be able to correctly verify that you are the one trying to login to the account and it isn't someone else.
Employ something more than just an easily shareable password to authenticate your login attempt.
Opt for the alternative to text a code to your mobile phone number to ensure an authentic access
And finally, stay fully updated with the advantages of any modern security improvements.
Yahoo Helpline
Every information on the data breach and the account can be found at help.yahoo.com. Even a direct customer support is also present. Though, Yahoo still recommends its users not to engage with any fraudulent online based fee or any toll-free number services pretending to be as one of the Yahoo support. All the assistance is via the official Yahoo help website only.