A domain name holds enormous importance when you aim to give your web portal a unique identity and attract the target customer easily. Domain name shoulders the responsibility to represent your venture in the online arena, and therefore, holds prime significance.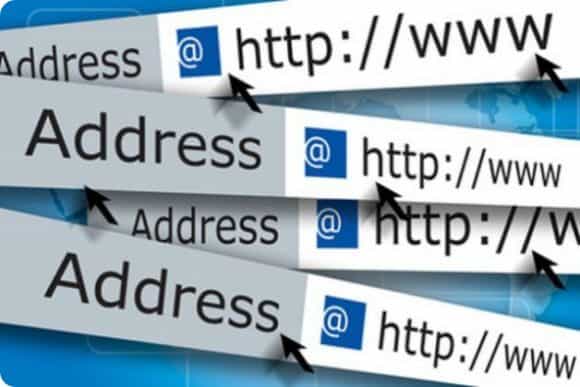 Requisites of an effective domain name
Domain name invariably needs to possess some qualities so as to serve the desired purpose.
Target the audience
Your domain must appeal the target audience. It should be clear, brand specific, easy to spell and remember. Complex domain names can prove dangerous for your online venture. A catchy domain name eventually creates an interest in the users and hence boosts your popularity level.
Tip! Also check out these cool free trifold brochure templates
Describe the quintessence of your venture
Domain should give a perfect idea of your product and services to the users. It should not give a dicey perception and successfully communicate the essence of your business.
Ease of memorizing
Domain name should be easy to memorize so that the user can easily visit the web portal again and can also spread the word about the products or services provided.
Tools to make domain name search easier
As far as domain names are concerned, it is difficult to craft a creative and catchy domain name as most of high level domain names are already being utilized by other online projects. Some online tools aid you in your search for an ideal domain name. This helps you in having a number of options and utilizing the most appropriate one.
Domainr
This tool permits you to discover interesting domain names without being bound by the prevalent .com, .net and .org names.
Checks DNS and Whois to tell if a domain name is available
Searches 1700 TLDs and over 1300 generic TLDs
Lean Domain Search
It has an expertise in providing unique and catchy domain utilizing suffix and prefix. It also checks for the availability of the desired domain name apart from suggesting new ones.
Ease of sorting and filtering results
Facility to mark a search result as favorite
BustAName
Popular for finding the perfect domain name by means of fascinating procedures of word combinations, similar words and available domains based on same idea.
Save proposed domain names for review
Rearrange words to create new domain name
Applications like us of hyphen, dropping the end vowel
Creative domain names
Impossibility!
This domain name creator takes the keyword and attaches selected nouns, adjectives or verbs to provide interesting domain before searching the unregistered domain names. It hence tries to keep the originality of your idea alive.
Improves on the provided keyword
Builds up on your personal idea
NameBoy
This domain database permits you to search keywords with hyphen and rhyming words. It enjoys great reputation among domain generators due to its simplified and user friendly applications.
Provides all relevant domain names
Marks the ones available differently
Domain Typer
It is an efficient and fast to use domain generator. Its intuitive technology provides the domain related searches and arranges them according to relevance and availability.
Name Mesh
This tool employs synonyms and antonyms and also utilizes creative intelligence to help attain an exclusive domain name for your venture. It uses 20 generators simultaneously to empower your search.
Provides short TLDs, mix words and protected SEO
Use of space between keywords enhances the chances of desired results.
Use of tools to make domain name easier is an intelligent way to attain the desired domain name and also reduce the time and effort associated with this brainstorming activity. Domain tools provide you:
Wide variety of domain name options
Ease of choosing the desired name
Creative assistance
Create attractive domain names.