Choosing the right domain name could be a pretty challenging affair. You may be starting a new business, or maybe you already have a brand but you are attempting to take that brand online. It could be that you are interacting with clients who are shifting their brand online. You may be initiating a new brand or a new firm. Whatever the state of your business, you are going to require a website.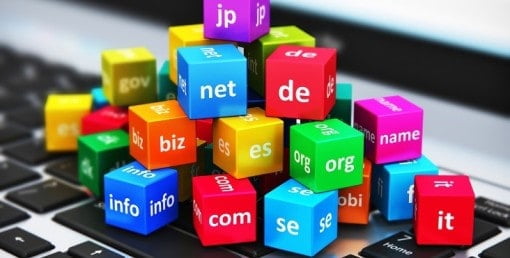 Before you make your presence felt online, you must give it a good thought. Think about the domain name and your brand name. See how your brand name is actually represented via your chosen domain name online. It is a fact that domain names would be having an intense impact across the web, as far as, the click through rate is concerned right from search to the ultimate social media results, to type-in traffic, to referring links, offline advertising, and brand-ability. You could find expiring domains to start your own profitable business of domain flipping. However, there are certain rules that you need to follow while opting for a domain name.
Also read netfirms vs godaddy
It Should Be Truly Brandable
Choose a domain name that sounds very much like a brand. Brandable implies that when you hear someone or yourself say aloud the domain name, does it actually sound like a brand or does that sound very much like a generic? So that implies that numbers and hyphens are an actual issue because they are not capable of making something sound almost like a brand. They would be making it sound strange or generic.  Is the brand memorable? Do not include generic keyword strings. These generic keyword strings are usually very difficult to remember as it is not easy to stand out from the rest. If you are looking for something unique, you must avoid the partial and also matching keyword with domain names. Also, if you consider the numbers in MozCast, for instance, or maybe in correlation studies, it could be seen that during the last decade or so, they have been able to do nothing apart from trending down, as far as, their correlation with the SEO rankings and also their capacity to show in various search results.
It Should Be Pronounceable
You may be wondering how is it vital to make it pronounceable when most searchers are going to type or click on a specific link. Actually, it is logical thanks to a concept known as processing fluency. It is actually a cognitive bias which human beings have whereby we necessarily remember and develop more positive associations chiefly with things which we are able to think about and say easily. Your domain name should essentially be pronounceable so that the processing fluency is not lost. You cannot afford to lose the memorability and also miss out on the advantages of brandability created by you.
It Should Be As Short As Possible
You must follow the other important rules first before focusing on the sheer length of your domain name. However, the length would matter simply from the point of view of processing fluency. The lesser characters any domain possesses, the easier it would be for typing, for saying, for sharing and it would get less shortened in search results and social media platforms. But be careful and do not go too short. For instance, PastaScience.com is a good domain name. The moment you shorten it and make it PastaSci.com, it loses pronounceability, as well as, memorability to some extent. It becomes a brand but is tougher and little awkward.
It Should Definitely Have a Bias to .com.
Today numerous TLD extension options are available but .com is the most popular, easily accessible and recognized brand apart from the tech world. Cognitive fluency and processing fluency dictates that it is better to choose a domain name extension that people are able to connect with. .com is the most frequently used domain name extension among the non-tech savvy people. If in case, it is not available opt for.co or.net.
It Should Not Infringe on Some Other Company's Trademark
You simply cannot trespass. You cannot infringe on some other company's trademark. Do not ever get confused on this count. You could face legal action. It would be better to consult a legal professional or a qualified attorney if you are having any sort of concerns.
Conclusion
If your target audience is able to correlate what you do by looking at your domain name then it is a huge positive. Your domain name should be such that people are able to guess at once, what your company does by looking at it. Your domain name should be instantly intuitive.  Keep all the above-mentioned rules forever in your mind while making domain choices.
Author Bio: David Wicks is an SEO expert attached to a private SEO company. He comes up with excellent posts about SEO tips, strategies, guide and other related SEO issues. In his latest post, he advises his readers to find expiring domains and consider using them.