You need to start marketing your website before you choose a domain name. Does this statement make sense to you at all? If you're an Internet marketer, it should. You see, choosing your domain name well and ensuring you have an SEO-friendly URL structure will make website marketing so much easier for you in the long run. Now, you may be of the belief that there isn't such a thing as SEO-friendly URL structure. From the point-of-view of SEO managers, you would be wrong.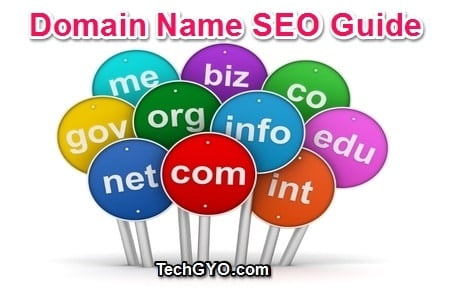 What Exactly is an SEO-friendly URL Structure?
Let me answer this question by telling you what a URL structure should be for SEO managers to deem it SEO-friendly.
Meaningful – Have you ever encountered a URL composed mostly of numbers and punctuation marks? Not very attractive or memorable, were they? You need to make sure your URLs contain keywords that are catchy and easy to remember.
Straightforward – Each of your URLs should be specific to the page and people should never confuse it with any of your other URLs as well as with redirects on your site.
Right – Bear in mind that not all URLs on your site should be seen by search engines. It is therefore important for you to identify the right URLs that should be easy for the search engines to crawl and index. You should then take measures to conceal all the other URLs.
Now that you know what an SEO-friendly URL is, it's time to learn more about the key areas and conventions in choosing a domain name and structuring your URLs.
Choosing a Domain Name
Among the basic guidelines you need to keep in mind when you're choosing a domain name are the following:
Although the use of hyphens in domain names isn't prohibited, it's best to avoid the practice.
Make sure your domain name is neither too long nor too short.
Choose a name that describes what your site offers in a concise manner.
Avoid using a platform that controls your domain name. Make sure you're free to choose any name you want (as long as it's available, of course).
As mentioned above, choose a name that's easy to remember and use keywords if possible.
There's a good chance you've heard this advice before, but it certainly bears repeating: It's wise to purchase alternative versions of your chosen domain name so as to prevent confusion among consumers and help protect your brand. Here are some of the versions you may consider buying:
Top Level Domains
– Let's say you've chosen a .com domain name. It may be wise to buy the same name in .net, .org, and other top-level domains. This may be an expensive solution, but it can be very important, especially if you plan to do business on a global scale.
Hyphenated Versions
– To protect your brand against possible identity theft, it's best to buy hyphenated versions of your chosen domain name. For example, if you're in the business of selling chandeliers and other lighting fixtures, and your chosen domain name is "lightitup.com," you have the option of also buying "light-it-up.com" for brand protection.
Abbreviated Versions
– People are so fond of abbreviations that they just might get confused between your site and one that uses a name that can pass as an abbreviated version of your own. Using the same example, as above, you may want to buy domain names like "LIU.com," "LitUp.com," or "LightUp.com."
Brand Names
– Let's go back to our lighting business example. Suppose you're selling lamps with the brand name "Vision." It would be wise for you to check if the domain name "VisionLamps.com" is still available and if it is, buy it. This advice is particularly helpful if you're building your very own brand. When the Vision brand becomes a household name, you'll have the advantage of capturing the traffic that comes from those who look specifically for that brand.
Alternate Names and Misspellings
– No matter how simple your business name is, some people are bound to get it wrong sometimes. You'd want to take advantage of these mistakes by grabbing possible alternate spellings or misspellings of your domain name. For the "lightitup.com" example, you may want to buy "lightingup.com," "liteitup.com," and "lightsitup.com," as well.
Now, what do you do with all these domain names? One thing's for sure, you don't have to make a website for every single one of them. Domain name service experts like Lawrence Ng will probably tell you the easiest way to take advantage of all the domain names you bought and get your investment back is to implement a 301 redirect so users who type in any of those domain names will be taken directly to your main website.
Making URLs SEO-friendly
Okay, so now you know how to choose a domain name and protect your brand by buying alternate domain names. It's time to learn how you can make your site URLs SEO-friendly.
Avoid Dynamic URLs
URLs are generally classified as static (pretty) or dynamic (ugly). Pretty URLs typically look like this:
www.mysite.com/topic-name
On the other hand, ugly URLs typically look like this:
If you were a regular Internet user asked to choose which of the two you're most likely to remember, you would surely go for the former, wouldn't you? Well, so would Google and other search engines.
Consolidate
The general rule is that a domain indexed by search engines has both a www and a non-www version. These versions can easily be consolidate by creating a 301 redirect so one version can be pointed directly to the other. The value of consolidation lies in the fact that some links to your site could point to the www version while others point to the non-www version.
Create an XML Sitemap
Whereas HTML sitemaps are mostly created for the benefit of human users, XML sitemaps are created are designed for search engines. This is basically a list of URLs in your website that you submit to search engines. This sitemap allows search engines to easily find your web pages and may be used as reference when search engines are choosing preferred URLs on your website. It is therefore wise to include only the URLs you want search engines to crawl and index on your XML sitemap.
Specify Canonical URLs
Search engines normally do an excellent job of identifying canonical URLs on their own. However, there are instances where some duplicates of a particular web page aren't detected. In this case, the strength of that page's ranking signals may become diluted, as they're split across several URLs. This is why it is best to highlight canonical URLs by using canonical tags.
Conceal Irrelevant Pages
Just as there are pages you need to highlight by including their URLs in your XML sitemap, there are also pages that are best hidden from search engines. An example of such pages is your "Terms and Conditions" page, which typically doesn't contain any of your targeted keywords. Pages that contain sensitive information are also best concealed. Use a robots.txt file to conceal pages that shouldn't be indexed. This file assigns a noindex attribute to the said pages and instructs search engines to ignore those pages when they crawl through your site.
By putting all of the above tips into practice, you can effectively ensure your website has a search engine-friendly structure that'll not only help it rank well on search results pages, but also make it easy for Internet users to find, navigate, and understand.
About the Guest Author:
Emma-Julie Fox writes for Pitstop Media Inc, a top rated SEO company in Vancouver, that provides services to businesses across North America.