So, you're looking to enhance your presence on the web. Maybe you have a business that you want to get off the ground. Or perhaps you're ready to unleash the next great blog or community on the digital world. Sounds great in theory. But, unfortunately for you, millions of others have had the same idea over the last decade.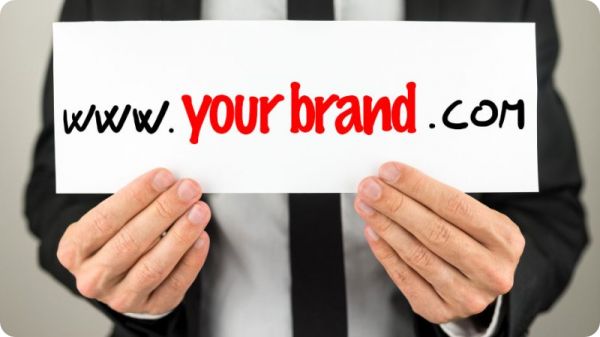 Carving out an online niche is becoming more difficult by the day. Does that mean you should give up on your quest for World Wide Web relevance? Absolutely not! There is no reason to bail on your goals. However, it is important to get a handle on the most important factors in getting your name out there. One of these integral ingredients is the domain name.
Why domain Name Is Important?
Spread the word
The domain name is one of the most recognisable parts of any site, often quoted when the site is talked about in everyday discussion. Think about the biggest sites in the world. Google, YouTube, Facebook – their domain names have all become common verbs synonymous with the actual sites. Of course, these are revolutionary sites that changed the way people interact online. But if their names were clunky and disjointed, there's a chance they wouldn't have become so commonplace. A crisp, clean, catchy name for your site can lead to enhanced status among its peers. Brand value is an important aspect for any business, so getting a branding domain name is key to success.
What's in a name?
The name of your site goes a long way in determining how people think about it. A more straightforward, literal domain name might make people think a site will be more standardised and professional. A cheekier moniker will give your entity a lighthearted and fun aura. Choosing a domain name that fits your site's tone is important. The domain name is one of the first things potential visitors will be exposed to in online searches or conversations. A good first impression from your domain name can go a long way in garnering traffic.
Control your content
If you have a great business idea, there's a decent chance that somebody else also has it. That is why it's smart to expand your domain name procurement to more than just one entry. It can be beneficial to grab some similar names that could be used against you later. This lets you better control your company's concept and online presence from the pitfalls of potential copycats. In a worst-case scenario in which you can't quite get your site off the ground, somebody might approach you to buy the rights.
Why wait?
So the concept of the next great website is percolating in your brain. You've got some general ideas and are starting to hammer out your vision, but you're not quite ready to go live. Don't let that deter you from grabbing that perfect domain name you crave. Waiting can be damaging to your site's chances of success.
Just because you aren't ready to fill your site with content doesn't mean you can't call bags on a domain name. iiNet offers domain name registration at super affordable rates. Registering means you'll still have exclusive rights to the domain name even if the rest of life gets in the way and it takes longer than expected to get your site off the ground.
Getting an online business started is difficult. But registering your preferred domain name is one obstacle that can easily be avoided. Lock in your site's URL for a couple of years so it is waiting for you when it's showtime.
Guest Post by Alex Monnig