"Lady Limelight is a jealous lady. She wants all of your attention. You don't have any time to think of anything else but her, because pretty soon that light will be shining on somebody else." Buck Owens.
The days of musicians being idolized based on their MTV performances alone are long gone. To stay relevant and keep trending, modern performers need to adopt means of releasing their content online and continually connecting with their worldwide fan bases. Failure to engage fans can cause up-and-coming performers to slide off into the shadows very quickly, or never really take off. Aside from the internet giants such as Facebook, Twitter and Instagram, a number of new apps now offer content creators a goldmine of fan base interaction and community building opportunities: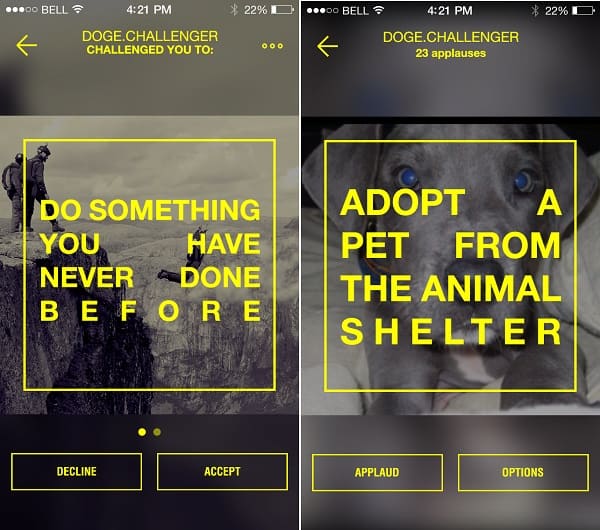 ChallengeMe is an interactive entertainment and chat platform for creating and accepting challenges. The app allows users to issue private or public challenges and then to vote on the posted videos and chat with other participants while the clock ticks away on the challenge time limit.
Bay Area-based R&B artist Kehlani recently used the app to interact with her fan base by challenging them to post videos of themselves performing one of her songs with the chance to win a FaceTime date with her. The campaign received more than 1,500 video responses in less than 48 hours, with fans eager to share their own videos with their peers and with Kehlani herself.
"The success of the Kehlani campaign shows just how influential ChallengeMe can be if used in the right way. Aside from a fun app for friends to enjoy, it is also a great platform for interactions with brands, artists and other influencers. We don't want our app to be used just by frat boys challenging each other to push-up competitions or keg-stands. The potential for up-and-coming artists to engage with their fan bases using ChallengeMe is huge," says Cameron Mclain, CEO and Founder of ChallengeMe.
Videoo – #Share1Love Campaign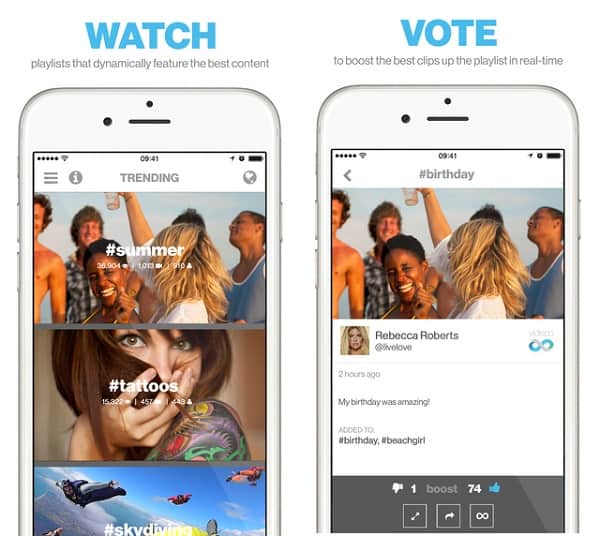 Earlier this year, The Bob Marley Foundation partnered with the Videoo app to compile video contributions from fans for their #Share1Love campaign. Videoo is a new media platform that organizes videos into playlists that are sourced and selected by the online community of video contributors. The community has total control of the playlists and moulds them into the best lists possible by watching, voting, adding, sharing and remixing.
In celebration of what would have been Bob Marley´s 70th birthday—and in partnership with the non-profit organization, Charity:Water—the Bob Marley Foundation invited fans from around the world to record and upload videos of up to 33 seconds that show how they bring love to those around them.
For every person who uploaded a video "showing how he or she shares love and kindness with the world," Videoo donated $1 to help Charity: Water bring clean, safe drinking water to those in need. Participants were also encouraged to share their clips on social media using the hashtag, #Share1Love, and nominate their friends to join the movement.
Mobile First Entertainment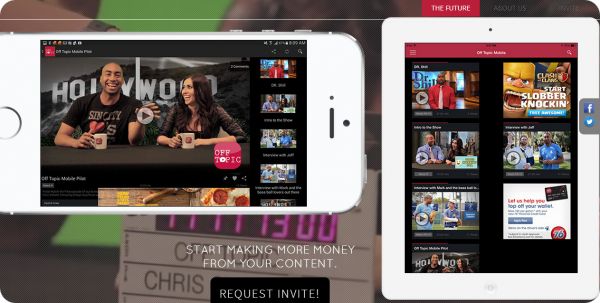 L.A-based Mobile First Entertainment (MFE) is a new mobile video platform that was designed by performers, for performers. Unlike many competitors in the market of online video, the team behind MFE all come from acting and performance backgrounds and know how hard it is to make a living as an underdog in the world of showbiz.
To make a name for themselves, content creators of all types need a platform to engage with fans and share their new material. Internet giants like YouTube do provide a platform, but they don't offer artists any publicity or the chance to collect decent incomes from online plays. By joining the MFE community, each performer is given his or her own branded app, including personal content and social media channels, and receives the majority of income — up to 75% — generated by online videos.
"Mobile video is trending, as most Millennials don't watch TV anymore at all! MFE genuinely believes that video sharing is the way forward for performers in the modern digital age. Our goal is to provide our fellow content creators with direct control and higher monetization from their popular internet content , as part of the MFE community," says Saif Rahman, Co-founder and CEO of Mobile First Entertainment.
Be it up-and-coming musicians, comedians or social commentators, MFE is designed to put the focus on the artists — not the platform — and ensure that creators receive fair compensation for their content. The app brings together all of the performers that social media streams into one centralized place, making it easy for fans to keep up-to-date with new material and insights into their favorite stars lives.