A common buzzword among businesses these days is the 'cloud'. The cloud is synonymous with cloud computing, something that offers all sorts of benefits to businesses. But what is cloud computing exactly? At its basic level, it is the practice of storing, managing and processing data on a network of remote servers instead of traditional methods such as utilizing a personal computer. From there, users have options between different types of cloud computing, such as public clouds, private clouds or hybrid clouds.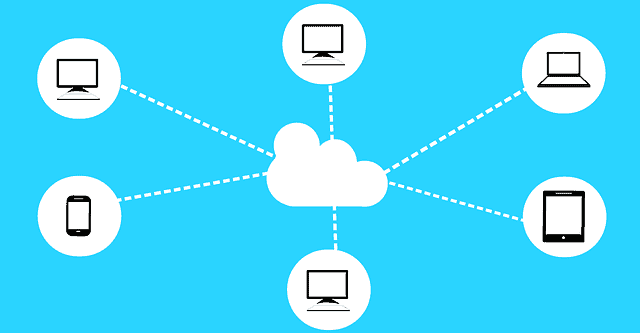 It is important to evaluate the different types of cloud computing to find the right fit for you, specifically depending on the data you are working with. Contingent on the security and management that is required for your business, this calls for a comparison between the different clouds. In this article we will explore the different types of cloud computing to help you understand your options and have the tools to make a well-informed cloud decision.
Types of Cloud Computing:
Public clouds
A public cloud enables service providers to make resources available to the general public via the Internet. Because of its public nature, public clouds are less expensive for users because the provider is the party responsible for the hardware and supportive costs. Users also have the liberty to choose exactly how much capacity they wish to use and only need to pay for what is used. Public clouds offer many advantages for users, but this does not mean that it is the best fit for every user and organization. For sensitive data and strict compliance regulations, public clouds may not always fit the criteria for security or configuration.
Private clouds
Private clouds offer a company the benefits of the cloud and also the peace of mind that your assets are protected in your own backyard. In this case, a data center infrastructure is dedicated specifically to one organization and can be on-premises or off-premises. Instead of offering resources to external customers, the focus for private cloud users is to the scaling, monitoring and provision of data center architectures. This does come at a cost, however, as private clouds can be quite expensive. As a result, it is generally the large enterprises that take advantage of this option.
Hybrid clouds
Hybrid clouds offer the best of both cloud worlds. It could be any combination of clouds, so long as the resources are shared amongst them. Companies can manage their own private cloud while utilizing the public cloud when the need arises. For example, Software as a Service (Saas) such as the Customer Relationship Management (CRM) Software could be available in a private cloud, while data resources are also available in a public cloud for when they are needed. As the resources are shared across two different cloud types, this is considered to be a hybrid cloud.
Cloud providers
The main cloud providers today include: Amazon Web Service (AWS), Microsoft Azure and Google Cloud Platform. There are also: Adobe, Oracle Cloud, SAP and IBM and other cloud hosting providers out there that you can choose from.
It is important to stay up to date with any new tools offered by these main providers. Thankfully, it is common for the providers to offer a free run with their offering. This means for us wanting to decide between cloud providers and those who want to gain a deeper understanding of cloud computing in general, we can take advantage of their offerings to see what we are more comfortable working with. There are many ways to develop a deeper understanding of the tools offered, such as online courses. There are platforms that also provide training tailored to specific providers. Cloud Academy, for example, offers AWS DevOps certification, which enables students to familiarize themselves with Amazon cloud.
In today's data centric world, businesses across the world are coming up with different ways on how to work with, process, and store their data. There is no longer one clear answer, and instead we have different options that we can alter and change as we go and be sure our decisions continuously meet our business needs. Whether it be the public cloud to take advantage of resources that you specifically do not need to maintain, the private cloud to feel more secure in the whereabouts of data or a hybrid of the two, it is all about finding the right balance for where your business is at right now.