TeamViewer is one of the best software to make remote connections between two computers. When it comes to remote administration, remote support and online meetings, it is the best tool to choose. Over 220 million users are using TeamViewer online to connect through their computer screens. The tool is free for personal and non-commercial use. The home users don't have to purchase the license to use this tool. You can download this software on your computer, to use it. The upside of this tool is that TeamViewer chromebook can also be used without installing it on your computer. With some simple steps, you can use TeamViewer online without installing to the computer.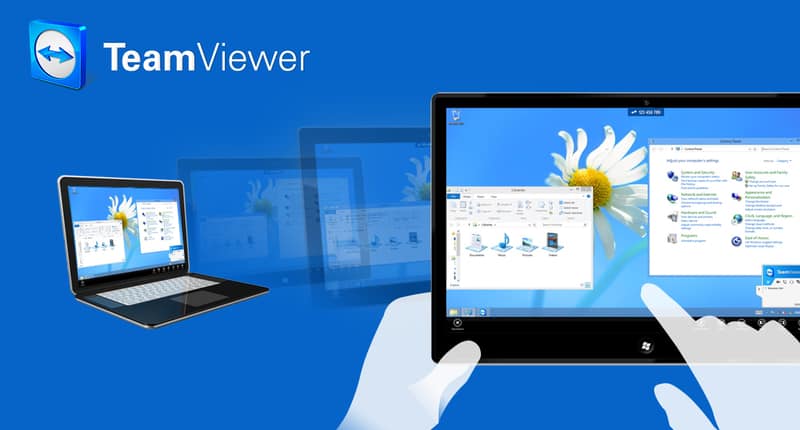 If you don't know how to use teamviewer online or you want to give it a try, you can use Teamviewer online without downloading to the computer. The developers of the tool designed an effective way of how to use teamviewer it so that users can use it without installing it. If you like the software after first-time use, you can install it.
Did you know you can remotely access your computer apps and data on any device(PC/Mac/android/iOS) using Citrix Vdi from CloudDesktopOnline with 24×7 support from Apps4Rent.
Also Check: Top 5 Remote Access Tools For Your Computer
How To Use TeamViewer Online Without Installing To Computer?
You have to download TeamViewer chromebook on your computer from the official website of TeamViewer. After downloading, you have to follow some simple steps of how to use TeamViewer Online without installation.
First of all, download TeamViewer on your computer. The software is available for all major Computer and smartphone operating systems like Mac, Windows, Linux, iOS, Android and Windows phone.
After downloading the software, go to the downloaded file and open it. ( Don't worry, we are not going to install it ).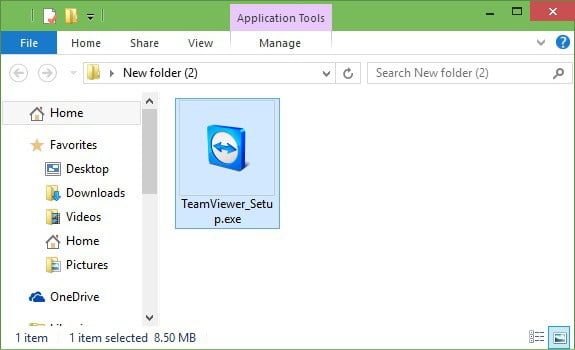 After opening the setup of how to use TeamViewer, you will see a window as seen in the screenshot below.
Now, under the "How do you want to proceed?" section, select the option "Run only (one time use).
From the "How to use TeamViewer?" section, select "Personal / Non-commercial use". 
After selecting the above two options, click on "Accept Run" button.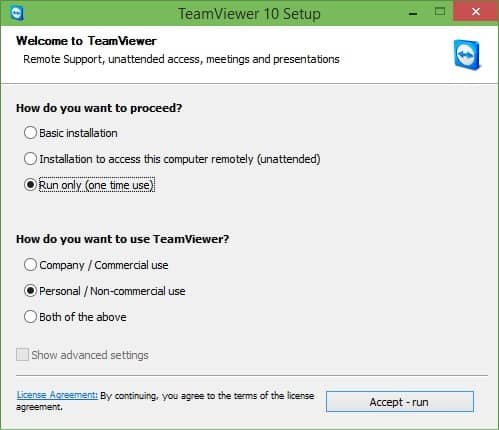 You are done! You will be able to use TeamViewer Online without installing it to your computer. If you want to continue to use it next time without installing it, you need to follow the same steps. But if you don't want to download TeamViewer chromebook and want to use TeamViewer online without downloading to the computer, then the below option for you.
Also Read: Chrome Remote Desktop BETA- Remotely access your computer with Chrome Browser
How To Use TeamViewer Online Without Downloading To Computer?
The TeamViwer also offers to use it online without downloading the software to your computer. You have to make an account to the TeamViewer website of you don't have already. After that, you can connect to any device from your TeamViewer online account. The developers have developed this as a TeamViewer online use tool.
How does teamviewer work?
In the first step, go to TeamViewr Login site and Sign Up for an account if you don't have. Fill the necessary details like Email, Name, and Password and click on Sign Up button. If you already have an account, you can use it.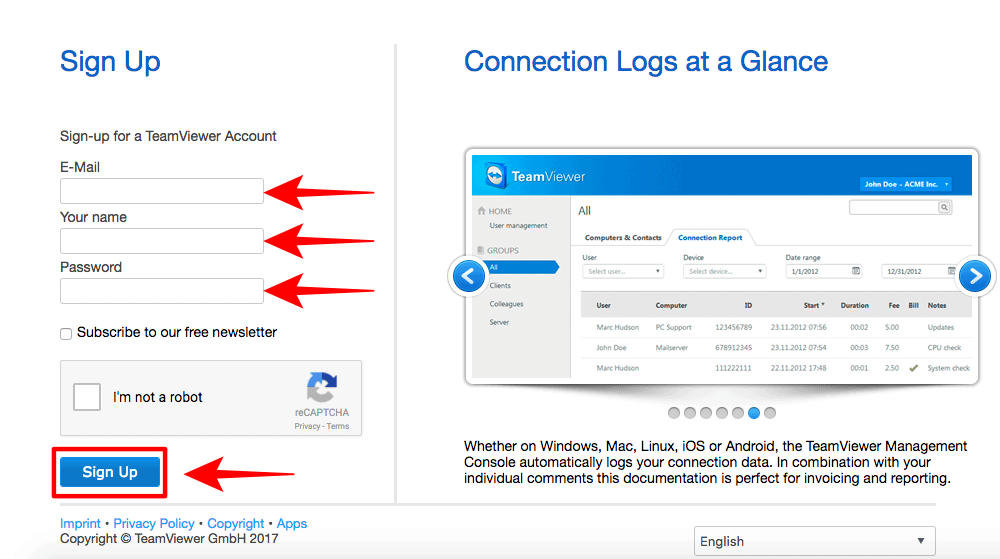 To know how to use teamviewer, step: After signing up, you will get a confirmation mail on your email id. Click on the link given in that email to activate your account.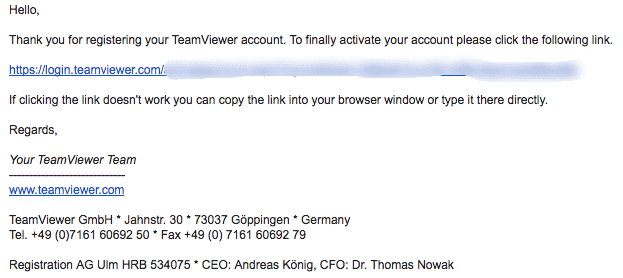 After that, you will get the web page as shown in the screenshot below. Now in this step, you have to add a computer which you want to access from your computer. Click on the Add button at the top and select Add computer option.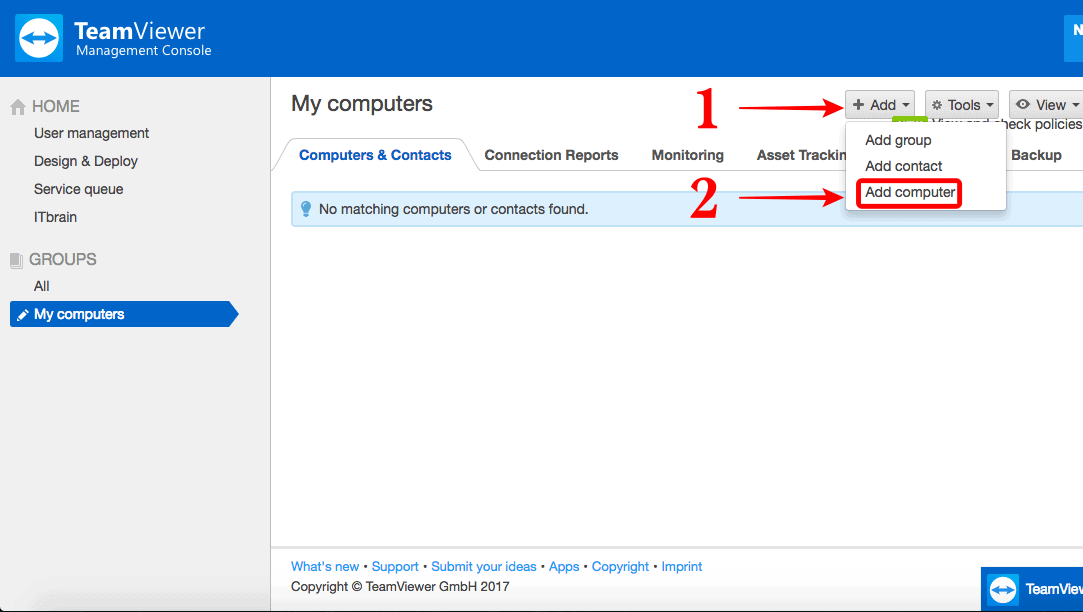 In the new screen, select Add existing device option and fill the details like TeamViewer ID, Alias, Group, Password, Description and click on Add computer button.

Now, you see the added devices and contacts in your account under Computers and Contacts section. If any of the contact or devices are online, the Status will active else it will show offline. Click on the Connect button to set connection with any device or contact.

A new pop-up window will open as seen in the screenshot. Check the Always use the web client option and select Web client.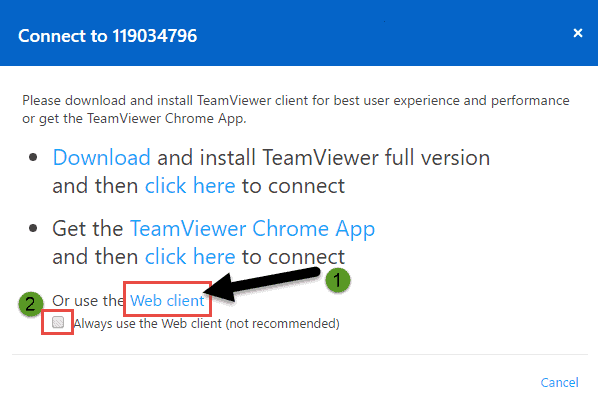 You are done! A remote connection will start on your web browser. How to use Teamviewer is beneficial for those users who don't want to download TeamViewer software on their computer. In this way, you can use TeamViewer Online without downloading it on your computer.
You can also read: How To Run Windows Applications Directly From USB Flash Drive
Conclusion
TeamViewer is the best choice for most of the users who want remote connections with other users. The team of developers has made it more easy to use. Either you want to test it or you don't want to install the TeamViewer software, you can choose any method to use it.