If you are considering moving your IT computing needs to the cloud, then there are a lot of options available to you. Sometimes, however, too many options is a bad idea, because you can spend a lot of time trying to decide which provider is the best one for your company.
So, let's look at the difference between cloud storage and cloud computing providers and then at the questions you should ask any potential provider.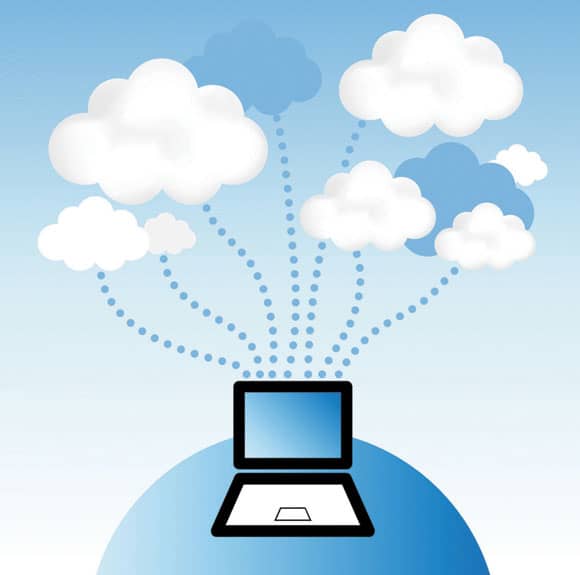 Cloud storage vs cloud providers
Cloud storage is when you simply save data and files to the cloud. Options include Apple iCloud, Google Drive, Dropbox and Microsoft OneDrive for example. All you are using the cloud for is storage and each cloud storage provider will have a variety of plans available, depending on the amount of storage you need.
Cloud computing providers, on the other hand, not only offer storage, but they also give you access to software and applications on the cloud. This means that you make huge savings in capital expenditure for hardware updates and maintenance, as well as in purchasing and updating software.
Questions to ask a cloud computing provider before you make your move:
How secure are their cloud services?
You need to be completely happy with the security of your data on the cloud. So, ask about data encryption, as well as their security measures. This includes firewalls, routine security audits, virus and malware detection and user login authentication. If your company deals with highly sensitive information and has legislative requirements on the storage and access of this data, then this is a topic that needs to be thoroughly discussed with any potential cloud provider.
Where are their servers located?
Companies that provide cloud services must house their servers in a secure physical location, so it pays to ask them about their location. Knowing that the servers that hold your data are safe and secure is an essential element when you select a service provider. The last thing you want is for a two-bit company to have servers in the back garage.
Do they have a data recovery plan in place?
Hardware and software inevitably fails at some point, so what are their back up strategies so that you won't lose all of your data? Also, it pays to ask them how they protect your data from fires or floods at the server's location, as this will play a large part in your final decision. They should also have backup servers in an alternative location, which can take over with minimal interruption to your services. Lastly, ask about their downtime, as any reliable provider will have at least a 99% availability uptime.
What customer support do they provide?
You will need 24/7 access to customer support and IT technical support, via phone not just email. This means that if anything goes wrong, you can be instantly on the phone making sure that the problem is addressed promptly. Also ask about their setup processes and if they walk you through the initial setup of your cloud computing.
With all of this information at your fingertips, cloud storage provider like iiNet is the best choice for your company.