Productivity is actually a combination of "intelligent planning" along with "focused efforts".  Staying productive at home or at work can really be challenging. And when the day ends, chances are that you might not be too satisfied with what you have achieved each day.  But did you know that all those challenges can be mastered and your productivity skills can continuously be improved? Try the below mentioned online websites and mobile apps to help you boost your productivity. Some of them you already might be using but now observe them with a different perspective.
Don't tell me that you do not have your own domain and you even aren't using Gmail. Because if that's not the case then what are you doing? Gmail is the most skillful and an excellent email client that integrates seamlessly with all other productivity applications by Google.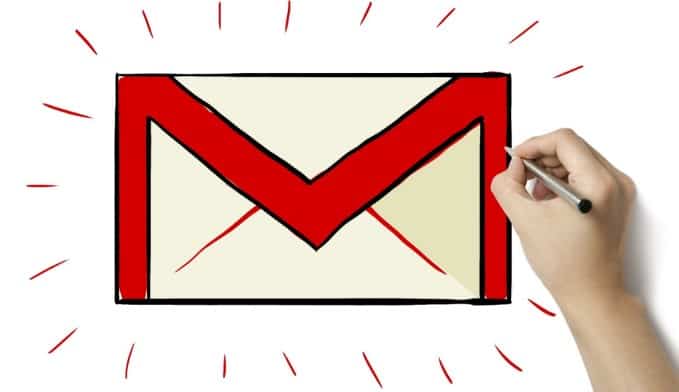 It's intuitive and comes for free. And operating Gmail is no-brainer for most of the people. It is even pushing out a steady stream of third-party applications and plugins which make Gmail work even better.
You can very easily organize, improve and dominate your life with the Google Drive. There also are available many of its associated web document editor suites. Currently, Google Drive in a handy way is the best cloud document assistance.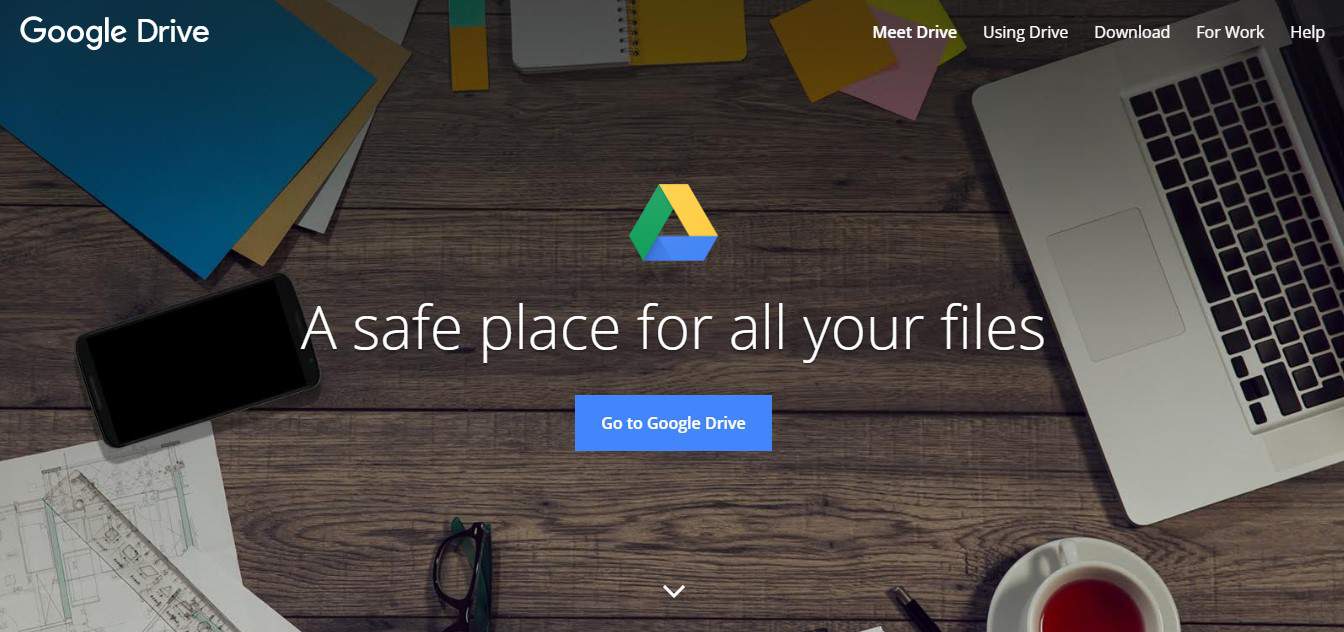 And if you are already in the ecosystem through Android or Gmail, then the daily management becomes clear.
The Microsoft Office suite now offers a free version of its popular applications. These include Microsoft Word, Excel, Outlook, OneDrive, and PowerPoint. And being the free versions, these naturally are less feature-rich than the paid versions would be. Yet the apps prove to be excellent for accessing & editing files from within your favorite browser.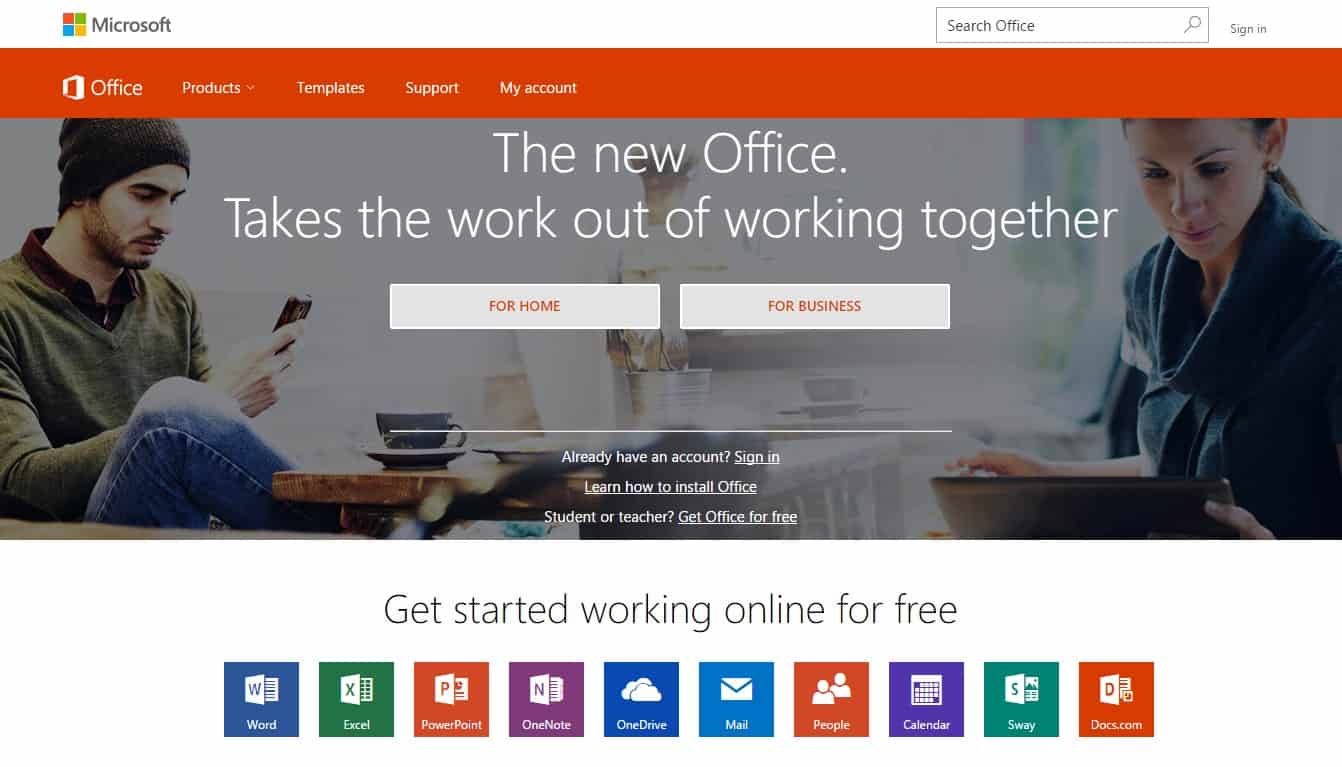 Even if you do not purchase the paid Office suite the free versions make their way for boosting your productivity.
Evernote is apparently the world's most commanding "note-taking application" and is an all-time-classic as far as its productivity circle is concerned. It is available for both your browser and mobile devices. It is basically a tool created to help you capture just about anything that too at any time. Easily save your favorite photographs, significant articles & notes, those yummy continental food recipes, motivational Pinterest pins or scanned receipts etc. to your account. Not only these but Evernote also captures pdfs, web pages and visiting cards. It displays sheer simplicity along with sophistication.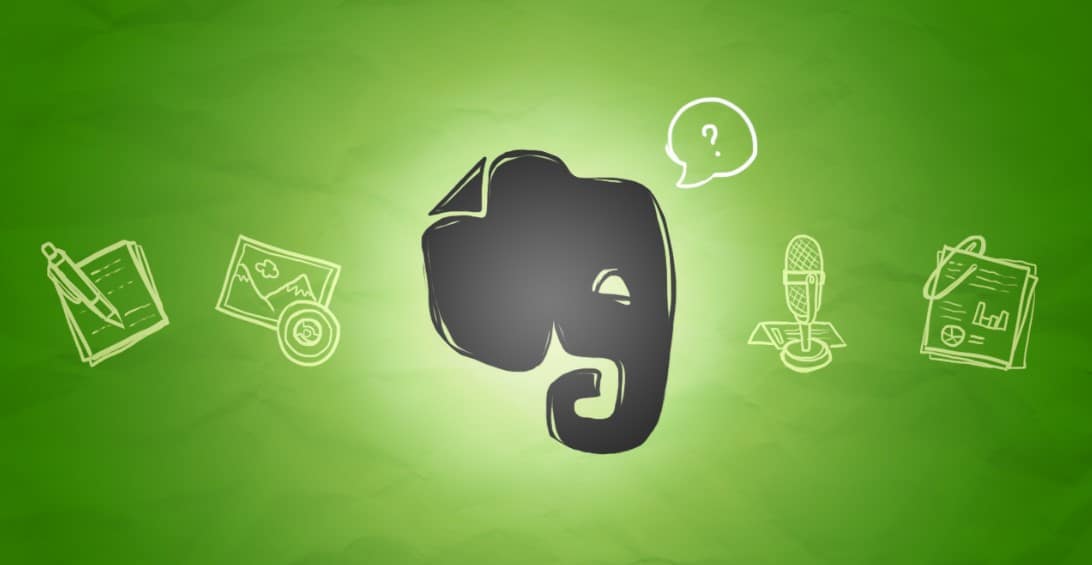 Evernote exhibits a very powerful search feature which quickly finds the notes that you are looking for and even if you have thousands of them. You can even search for text inside a photograph. A must-have feature is the Evernote Webclipper. This is a nifty browser plugin to capture data from all over the internet in several different ways. Evernote  is backed by a large and global community along with a diversity of other powerful third party extensions.
This is another free "note-taking" application by Microsoft and according to some users, it is much more reliable than Evernote. One of its extraordinary features is the capability to customize layouts of your notes the way you want. And the coolest thing is that each of the elements within the notes can be dragged & dropped to any location of your choice. So this means that you can insert all types of media into one single note. There also is a provision to move notes from Evernote to OneNote and sync those on the devices.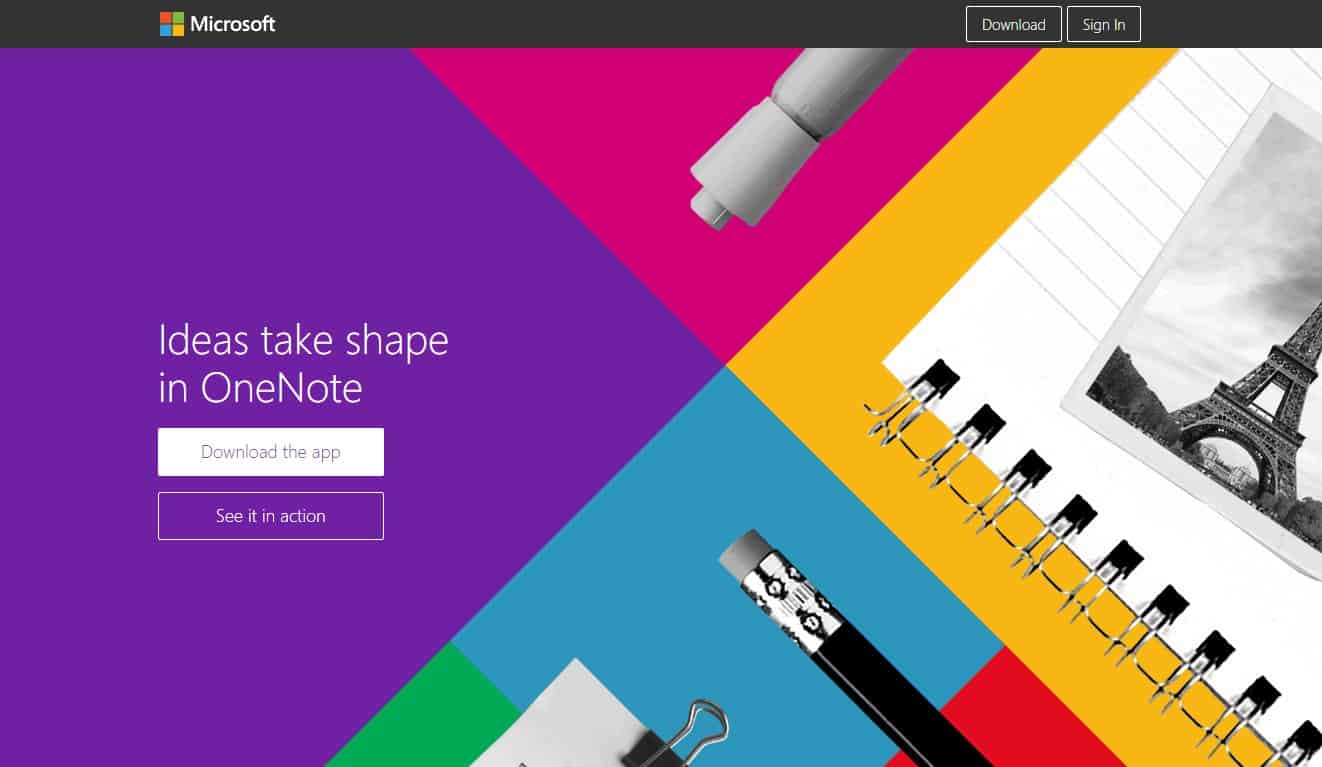 And believe me, once you start using the application, it is difficult to stop! I warn you, before you even come to know, you will be managing everything in your entire life via this web application.
IFTTT is the abbreviation of "If this, then that" and it's an increasingly influential automation platform. So what can be done? From one individual account, you can start connecting to hundreds of other services & application that you rely on. And once the connection is made, simply devise the "recipes" that automate the specific tasks. This way, manually doing things will no longer be a responsibility.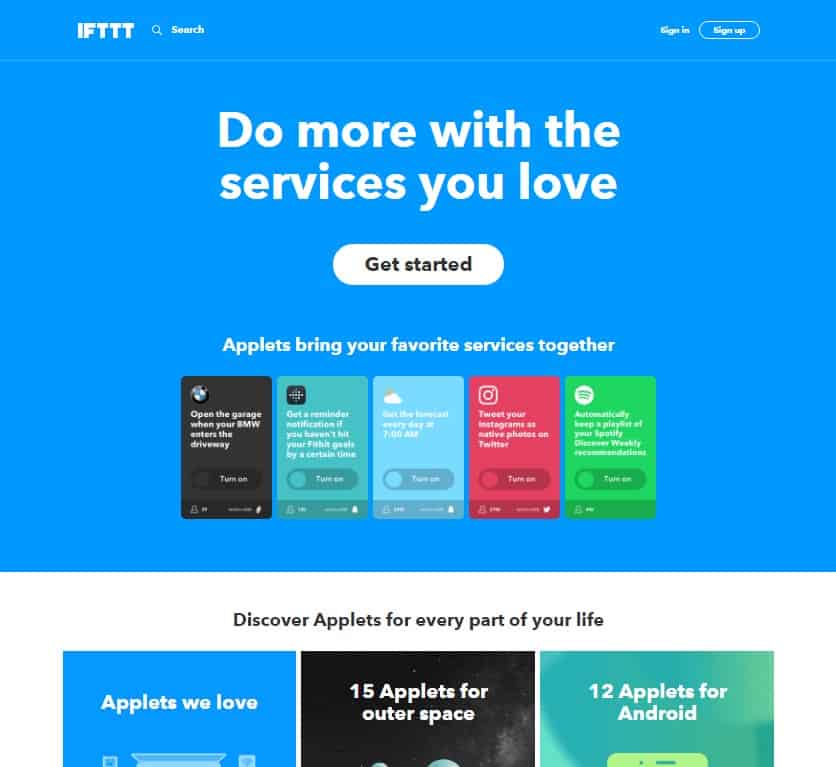 For instance, you can automatically make the IFTTT save the email attachments to your Google Drive. Or yes, you can also automatically publish your Instagram posts as a "Tweet". Or maybe even get the SMS alerts for reminding you of an event that's due to start through the Google Calendar. It actually sounds too relieving!
Recommended: Check-out these free calendar organizer.
Yes, it's without any doubt the best to-do list manager! Todoist has both the free & paid versions. One can easily add, schedule and search for the tasks with natural language and this actually is a huge advantage to manage your productivity. Todoist  also has many other integrations with the automation engine IFTTT.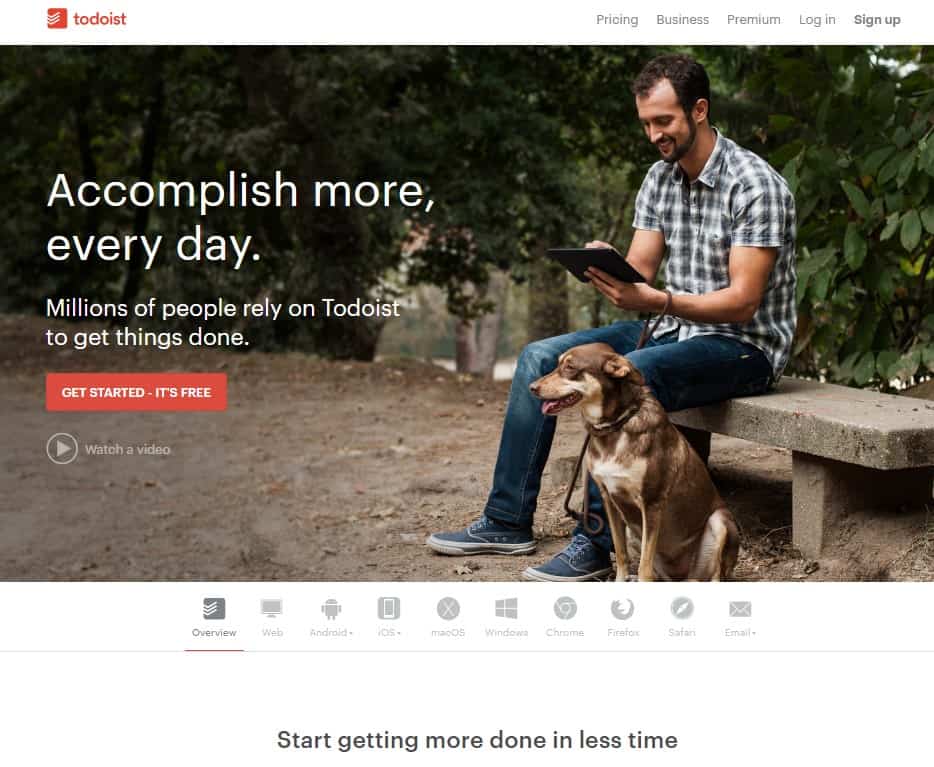 There is a cross-platform availability, better and quick sync feature along with additional useful features. This program is trusted by a million users. And is till date the best online task management application. Todoist is available on Web, Android, iPhone, iPad, Chrome, Outlook and more. It guarantees you to help get more  & more done.
RescueTime is actually a browser plugin and an all-in-one package. It automatically records the time that you contribute towards your PC. And it even tells you about how productive you are depending upon certain statistics that it obtains. RescueTime as the name says definitely helps you in saving a huge amount of your time. It truly keeps a track of your time spent on specific websites which you can even overview. And the most amazing thing here is that you can even punch in activities that you specifically want to track. Apart from this, RescueTime lets you block websites to help you keep away from the online distractions.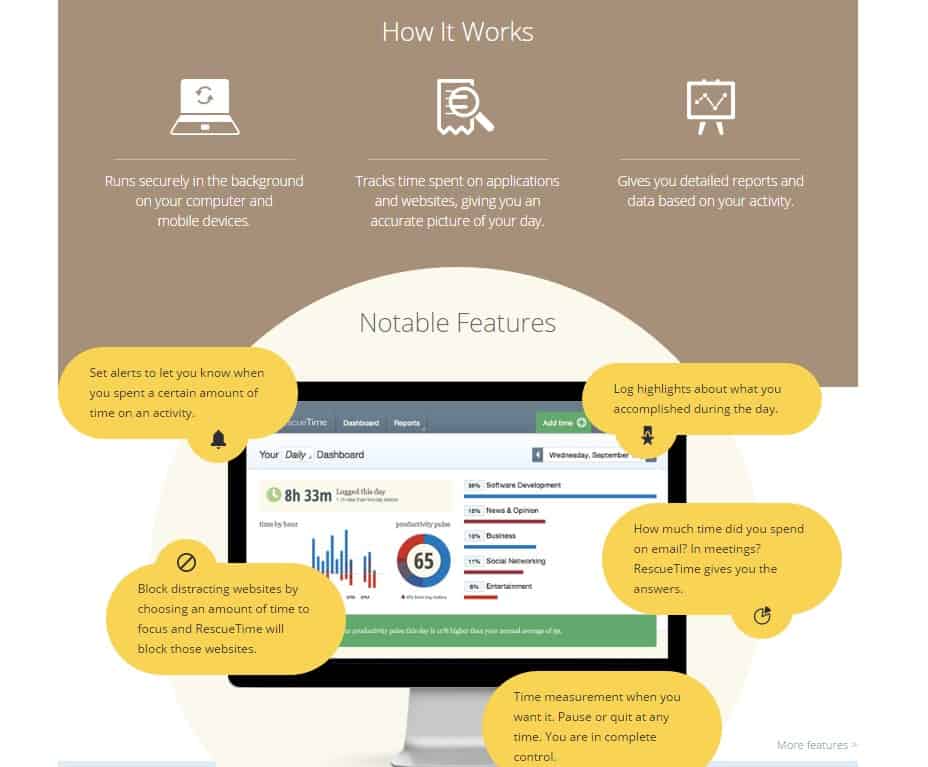 RescueTime is a great package for that time sensitive working. The insights help you understand where you are losing that precious time. In return, you can even make adjustments with your browsing habits and gain better productivity skills.
10. Wolfram Alpha for better Productivity
Wolfram Alpha is something more that just being a search engine. It gives you the access to a world of facts and other data. This is basically an awesome graphing calculator that involves Artificial Intelligence. This is something you would wish you had during you high school period. So you want to know what a function looks like? Wolfram Alpha can show you easily. Want to see how to solve any equation that too step-by-step? Done. Want to know the nutritional facts? Not a problem. This software has a comprehensive & sophisticated suite of features. It's an engineering development that makes all the systematic knowledge  be immediately computable just by anyone. It is a student-friendly answer engine.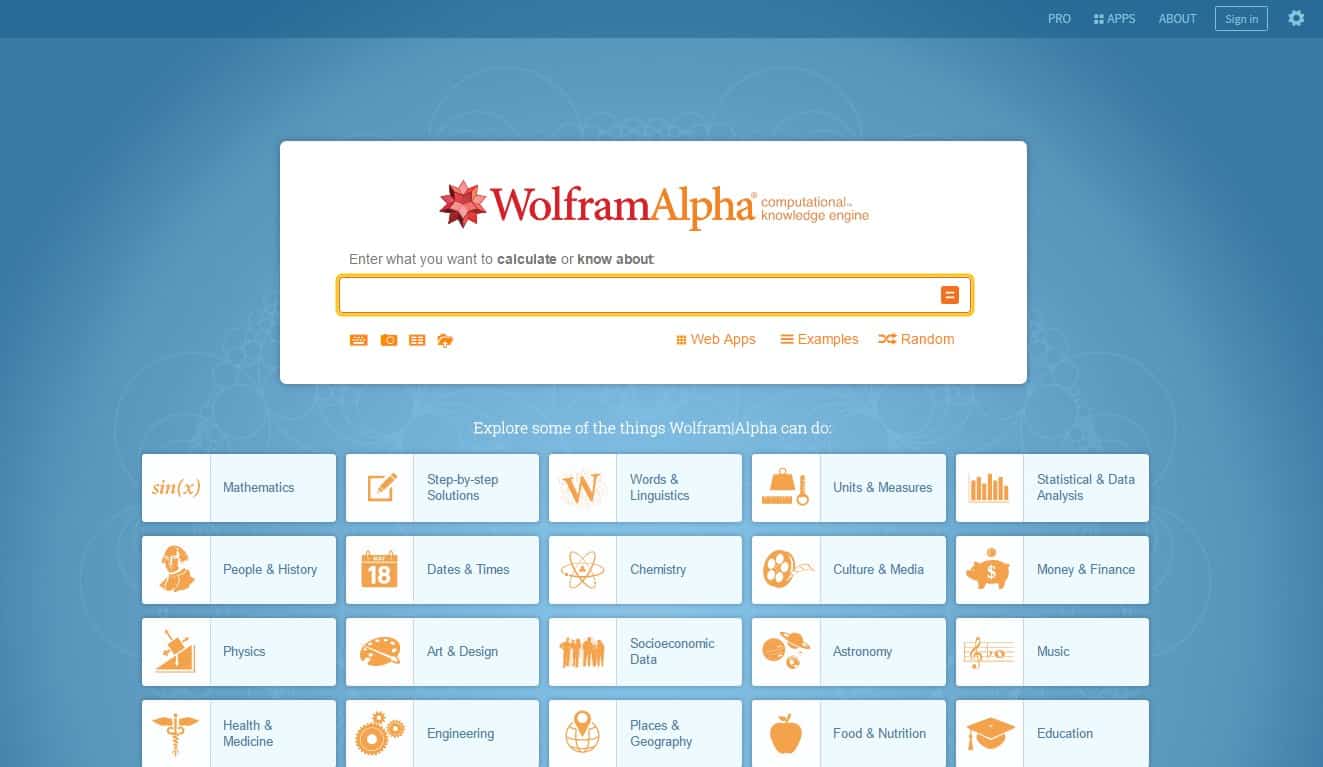 You are probably going to go, "Wow!" It follows a unique algorithm that implores all the information. You will also discover a bunch of tools that would serve for the betterment in one way or another. For instance, under the web algorithm segment, you may discover the detailed info about any website you enter. Similarly, under the Food & Nutrition category, you can literally type in that, "how is the color mauve different" and Wolfram Alpha gives you an immediate answer. No lying here as Wolfram Alpha is an online service that answers all your factual queries. So it's pretty much a website to mess around even if you are not employing it productively. You cannot help but learn something new or stupid while you are actually playing with it.
Join.me is a great and super easy screen-sharing application which is powered by LogMeIn. It is clearly fabulous for those remote collaborations involving small businesses & other creative ventures. And thankfully, "No registration is required" to start any online audio calling along with screen sharing. Start with it either from your browser or from Join.me's uncomplicated mobile applications.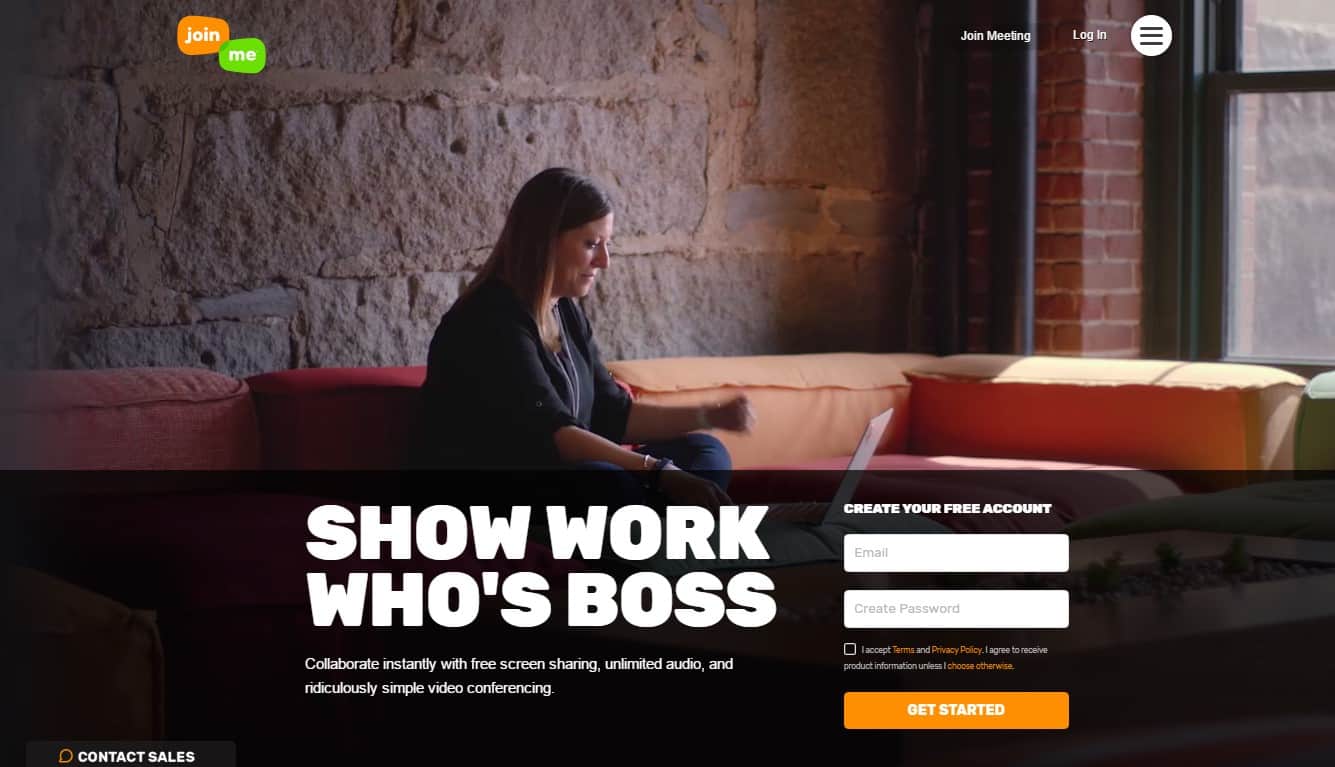 It lets you conduct Webinars, enjoy Screen Sharing, support Video Conferencing along with free Conference Calling.
Upwork – It is the world's greatest online work-place where the savvy corporations and the expert freelancers go to work! So if you are deciding to get more out of your day, try outsourcing some of the tasks and sit back making the best decision ever. UpWork is the most extensive website for freelance jobs online.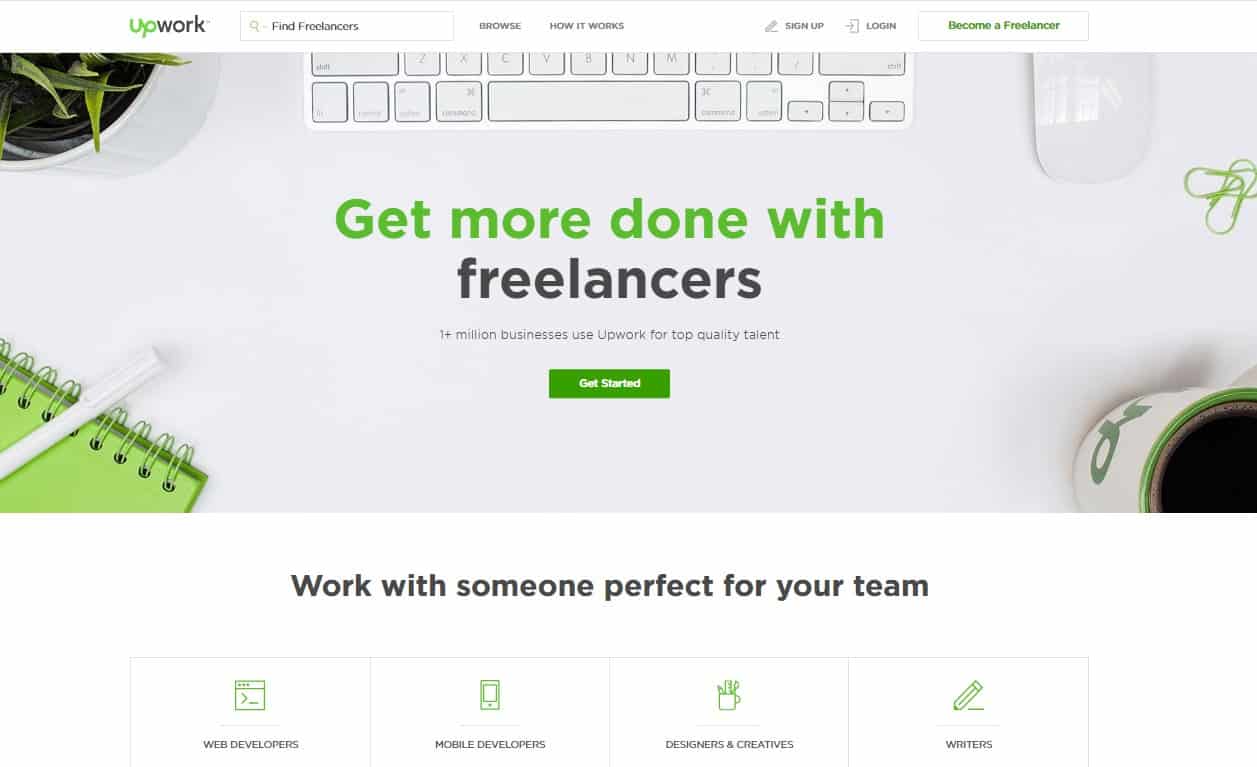 Simply post a job description to let the interested ones know about the types of assignments you would like them to do. For instance, designing, writing, sales, marketing, making reservations, data entry and more. You will get a huge number of affordable proposals. Just pick the one that you think is right for the position. It's a global platform for those independent professionals as well as businesses. Just give it a try!
Unroll.me is an application for Swiping your way towards an instantly cleaner inbox. It's truly a true bliss and is also "life changing". How? I am sure that like most of us, you too observe yourself wasting much of your time in the "inbox." So basically, what Unrollme  does is that it magically discovers all your e-mail subscriptions by thoroughly examining your inbox and instantly lets you decide to which e-mails you want to unsubscribe. And within a few seconds, you can unsubscribe to as many e-mails as you like.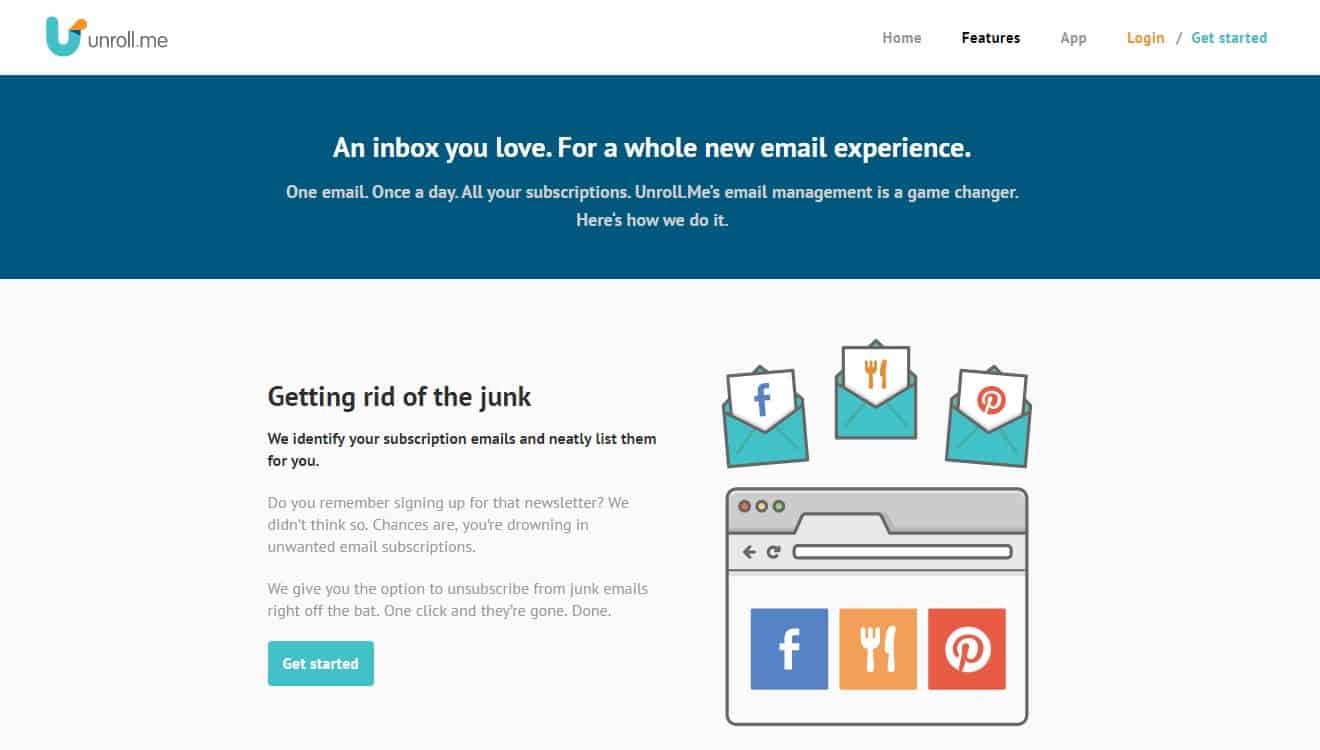 Unroll.me is a free service to let you detect all the mailing lists you are subscribed to and further clear up your inbox. And what's even more interesting is that you can have all the emails from a specific sender organized into a single email every day. You will actually be surprised to know what all emails you are subscribed to, be it intentionally or by mistake. But thankfully, now you can unsubscribe from most of those lists. Seriously such a relief it is from those emails that hamper your productivity!