Wondering!! What is the best alternative to TeamViewer that will resolve all your Problems? We are here to help you out in that with our 6 best Teamviewer alternative recommendations. The best way by which you can keep in touch with all your files and folders on your computer and then manage them from anywhere you want is undoubtedly Remote Desktop Access. With the help of it, you can even help your friends by remotely troubleshooting their problems. In the case of developers, this is also a very good way to speed up deployments! One of the most popular Remote Desktop Access is Teamviewer.  No doubt that it is a very handy tool but Teamviewer is very complicated. Another issue is security when users don't properly configure it and this makes user against Teamviewer! 
Tip! Use Teamviewer without installing.
Here are some of the Best TeamViewer Alternative for you!
Windows Remote Desktop Connection
One of the best Teamviewer alternatives is the Windows Remote Desktop Connection. All the settings are obtained in the system settings of the computer only.  You have to route the router of the PC in order to guide the Windows Remote Desktop Connection. The instrument is not capable of PC controlling at sometimes.  Also, this software does not install any kind of extra software in order to do the job that is needed to be done and thus it is very helpful for the users. This software is free of cost and it supports both Windows and MAC OS. The key feature includes very quick as well as full control on a computer anywhere. The set up is very easy and it is already an inbuilt application in Windows.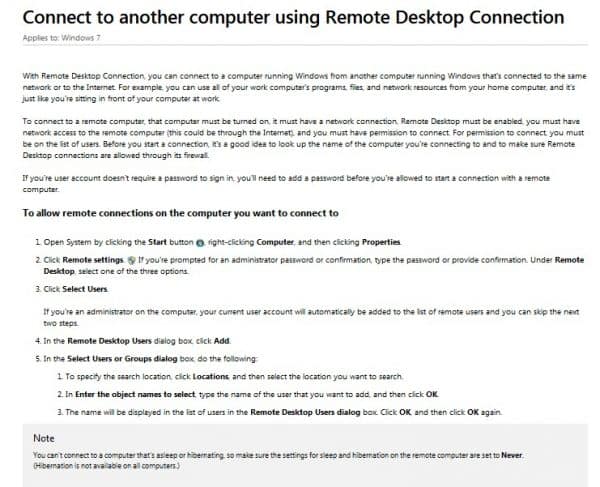 CloudBerry Remote Assistant
Another best Teamviewer alternative is CloudBerry Remote Assistant. This software is one of the best Teamviewer alternatives which is very light and no issues are found when it is running. Constant updates are present and they have announced about their recent RSA algorithm based encryptions sessions. This software has taken all the bits of features and has assembled in a single structure. It is absolutely free of cost. With features such as voice and text chat, easy use as well as set up, there is no doubt that it is going to be the next best thing. Also, you can use it in every type of internet connection where the remote connection gets established in a matter of seconds.

Real VNC
You will get Real VNC in both paid as well as non paid versions. The Virtual Networking Computing or the VNC technology is actually an open-source technology over which this tool is built upon. Though the setup process of Real VNC is a bit more complicated than Teamviewer, this software provides you secure as well as reliable connection and the cross-platform feature helps you to connect individual connections or multiple connections behind an IP address. The best feature includes this cross-platform technology and also includes VNC authentication, chats, encryption and file transfers and many more. It is supported in Linux, Windows, Ubuntu, UNIX, Mac OS X and Raspberry Pi and makes it one of the best Teamviewer alternative.
Join. me
Join. me is a paid Remote Desktop Access which helps in running remote meetings of any business where employees are located anywhere in the world. It offers its user with instant screen sharing tool which helps in meetings. The paid version also allows over 205 participants to connect in a meeting. The presenter of the meeting lets his/her viewpoints across all the participants. Thus, this software is the best collaboration tool that is used by a number of companies and universities. The main feature includes mobile apps, one-click meeting schedule, and unlimited audio and swapping presenter. This software is supported on both Mac OS X and Windows. It is free for basic VoIP and for other features you will require a paid version. For its amazing features, it falls under the category of the best Teamviewer alternatives in the present times.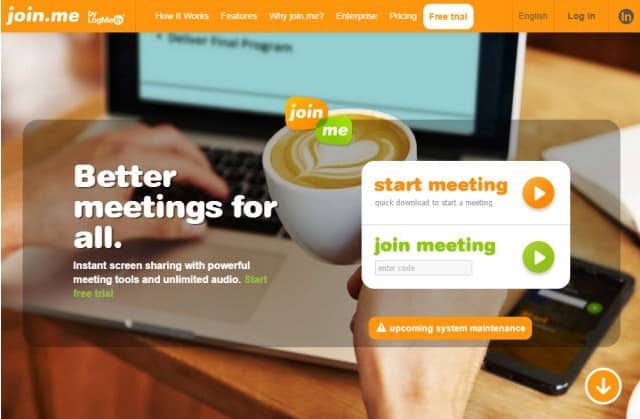 Splashtop
Another alternative to Teamviewer is undoubtedly Splashtop which is also in both paid and unpaid versions.  Setting up of this tool is very easy and you can also access your iOS or Android-based mobile phone with this software effortlessly.  Minimum latency is present in both the streaming of audio and video which makes it easier for you to enjoy all the media remotely. Managing and transferring files are also one of the best benefits of it. It is supported in platforms like Linux, Windows, iOS, Android and Mac OS x.
LogMeIn Pro
Another best alternative for Teamviewer for remote desktop solutions is LogMeIn Pro for business as well as individual purposes. The free version of this software was discarded recently and it does not let it go away from this list!  It includes a lot of features of which access to a local printer and transferring file are the best ones!  Other features include complete remote access to transfer files, video and audio streaming and sharing documents with collaborators. This software offers you such unique features that are absent in much other similar software. LogMeIn Pro is supported on platforms of Mac and Windows.

These are the top 6 alternatives to Teamviewer which you can use both in your home as well as your office. Try out any one of these best Teamviewer alternatives according to your convenience and work.
MSP Solution
Take Control is a strong alternative to TeamViewer. It features an extra tool that is designed specifically to support MSP companies, which may be ideal if you are looking for industry-specific resources. This remote assistance software can be personalized and automated to support your team's evolving demands; customize its features that include no caps on simultaneous support sessions and automatic screen scaling to support multiple bandwidths. Take Control helps you provide a better digital environment for employees while ensuring customers always receive the most personalized level of care. Take Control will help you change the way customers connect with your team and offer greater accessibility and convenience for both clients and your company's employees.