Remote Access tools are highly productive tools which allow you to control your desktop remotely from anywhere. Being present at two different places may not be physically possible but when it comes to remote access and sharing of a desktop you can virtually be at two places and carry out your work. Most of the popular Remote Access tools available in market have a very good user interface and provide excellent service. Basic functions of remote access tools include remote control, sharing, file transfer etc. Let us take a look at some popular remote access tools, their features and other functions.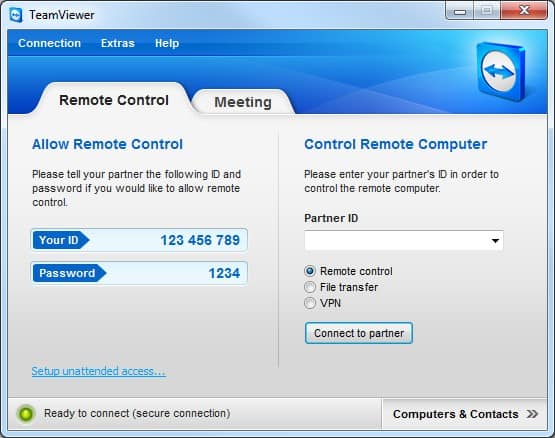 TeamViewer  is an excellent remote access tool which provides it users with functions like remote access for desktops, audio/video calling, conference calls, file transfer etc. It has a very simple, self-explanatory user interface which can be understood and used by anybody. One can perform online presentations and online meetings. Online meetings with TeamViewer support up to 25 partakers. Scheduling meetings for purposes like presentations and meetings online is also possible with TeamViewer. On the go you can use your Android, iPhone or iPad to connect to your clients to carry on with your work. Quality of the service provided is excellent with TeamViewer.
GoToMyPC
With GoToMyPC you can work on your system from anywhere using remote access function. GoToMyPC allows its users to transfer files across remote computers. It supports functions like cut, copy and paste between remotely accessed systems. Also you can print documents on the computer being remotely accessed or the other way around. Most importantly the data transferred is encrypted with 128 bit AES encryption technique. During sharing computers remotely both the end users need to authenticate the connection by using password codes. GoToMyPC can be used from Android, iPhone or iPad while on the go. Also you can prevent other users from viewing your monitor or disable mouse and keyboard controls when online.
GoToAssist
This remote access tool is best suited for providing assistance and support services. GoToAssist helps you deliver assistance to your clients online. It allows you to help clients by remotely accessing their system. Both the end users can share each other's desktop. On the move one can use iPad, iPhone or Android to use GoToAssist remote access tool. One can provide assistance to a group of up to 8 clients at a time. GoToAssist supports file transfer along with session transfer functions.  Another interesting feature supported by GoToAssist is the Session Recording. With session recording one can record a session for future use and also can download them.
RemotePC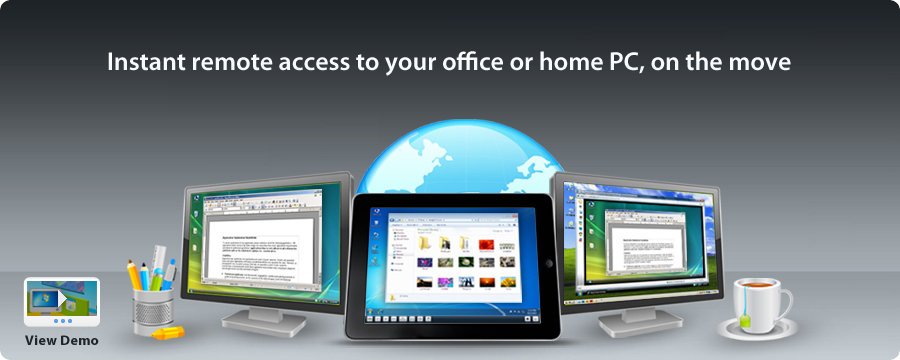 It is another great remote access tool available for use. One can connect to their office desktop from their home desktop or vice versa. Data transfer done using RemotePC is 128-bit RC4/SSL encrypted for user safety. One can transfer documents, files and folders to a remotely accessed PC or the other way around. Also one can listen to audio and audio files from remote computer to host computer. Also one can mute and unmute audio from either of host and remote computer. You can use RemotePC to print documents on a printer associated with remote computer from your computer. On the move one can use RemotePC on iPhone and iPad to reach to your remote computer.
ShowMyPC
Show My PC allows its users to remotely access computers from anywhere. Controlling unattended systems and rebooting them whenever required is very easy with this remote access tool. Show My PC remote access tool can be used to conduct online presentations and meeting. Show My PC provides other features like desktop sharing and screen sharing.