Tech Mahindra in association with Hewlett Packard Enterprises has launched its Centre of Excellence in Tech mahindra campus in Bangalore to focus on IOT solutions for their joint customers. The COE will focus on connected ecosystem for Smart Cities solution, Connected Cars, Fleet Management, Smart Tracking and Cross Industry solutions using Aruba –
These two conglomerates have invested in building this facility in line with the Prime Minister's digital India project  to offer digitized solutions for the smart cities of the future.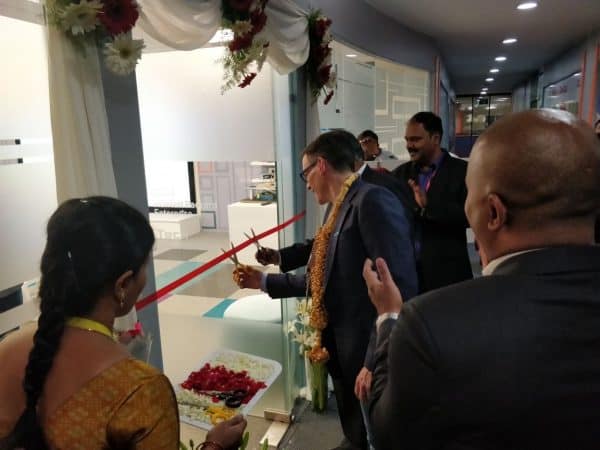 The facility aims to showcase and provide several solutions to the problems faced in various sectors most importantly Healthcare sector, manufacturing sector, educational sector and BFSI. The centre of Excellence will be serving as a platform to present solutions by means of IoT connectivity which is significant to multiple business sectors as well as government.
The centre of excellence promises the power of collective expertise of HPE and Tech Mahindra. Apart from HPE and Tech Mahindra, Aruba which is a Hewlett Packard enterprise company is also integrating its expertise in this project. They not only increase the level of efficiency but also engage their are customers and offer them new and developed business opportunities by means of in-depth research and insights.
The universal internet of things platform by HP is used to provide industries client oriented vertical solutions that can be scalable versatile as well as modular in nature. This Universal platform of IoT will assist people to manage the solutions offered by IoT as well as well make sure that the enormous amount of data which is generated and transferred by means of connected devices is easily available to applications which are industry specific.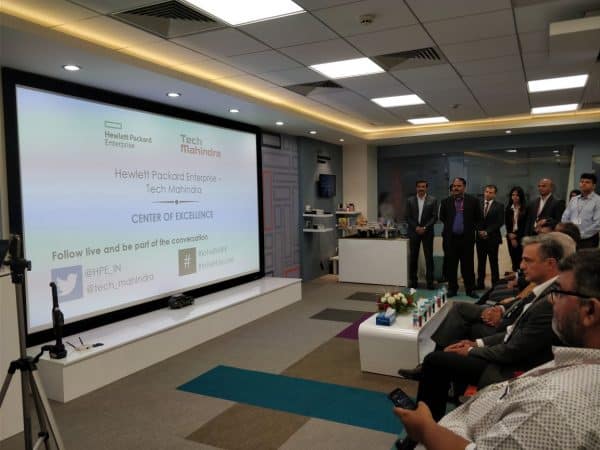 HPE along with Tech Mahindra has made sure that the systems are secured and offers stable connectivity along with high-speed time and has a control over the internet of things data used by individuals. These Enterprises have used Aruba Beacons which offers Bluetooth low energy or BLE Technology. This technology powers the indoor locations along with wayfinding. It also facilitates push notifications for proximity awareness at public venues including hospitals stadiums as well as Enterprises. The placement of the Aruba beacons is customized which ensures fantastically engaging experiences for the customers.
Several brilliant experts in the IT industry is working along with HPE and Tech Mahindra so as to offer not only unique solutions but also maximum supports to the customers and clients in regard with IoT connectivity in Smart cities. The services offered are managed on a global basis.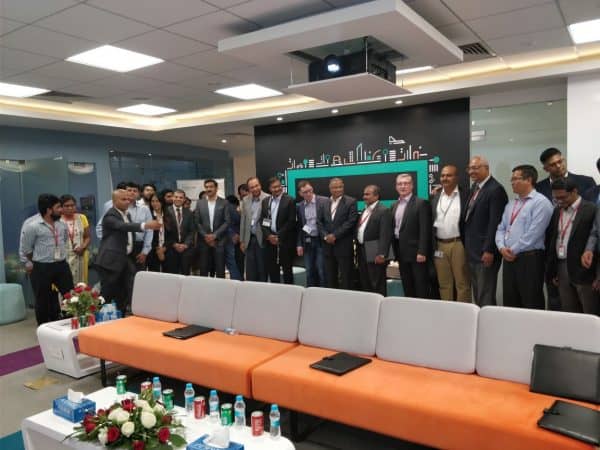 HP has worked in various National projects in India such as Unique Identification Authority of India as well as on the Life Insurance Corporation digitalized projects along with various projects of Indian Railways, HP has also been awarded the smart cities project in Ahmedabad and Bhopal. According to the managing director of HP India – Rajiv Srivastava, it is now time to make the vision of digital India into a reality. This is all the more reason that the Centre of Excellence platform is there to demonstrate the best of technological solutions so as to satisfy the growing digital demands of the enterprises as well as the government alike.