It's a worth a bet to establish that we are far off from just browsing through or jumping into discussion forums about virtual graphics or augmented reality  and its relevance in TV stations in the future. Aren't we all facing the tunes of reality and being challenged to have it established or installed live now? In other words, TV stations have gone far beyond than seriously to consider the so-called virtual technology. A lot of logical reasons should be the driving force we reckon- shortage of space, ease of building fresh looks in the future and, of course less dependency on the human resource to mobilize a production.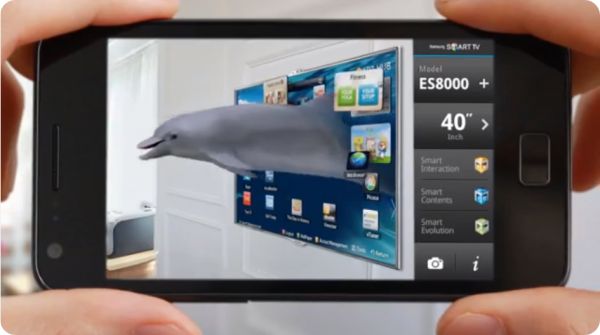 It is at this juncture, that criticality creeps in to understand the difference between virtual graphics and augmented reality, both in terms of technology and in terms of application. What exactly do we need? How should we plan to establish what we need? What should we depend on to get there?
Let's flick it straight from the tech geeks and get into what each – virtual reality and augmented reality stands for technically?
A reality perception created digitally with a purpose of positioning it as real is virtual reality. Too generic isn't it? Virtual reality is where 3D elements are created digitally and users placed within the 3D environment to make it look as close to reality. There are challenges. What are they?? On this date, the biggest challenge should be how far can we fox the viewer with the computer graphics and the latest hardware that we possess today. Some years from now, how much we all will keep fingers crossed for, we will for sure have much better specs of hardware and graphics tools to ensure we are as close as possible to reality. But for now, let us all agree, we need super special presenters who can attract the viewers to them rather than the virtual graphics.
Augment reality is different though. Within the real world or real set, when we create digital content to enhance the existing reality, we have augmented reality then. Yes, Augmented Reality (AR) adds spice to the viewing experience by adding extra piece of information, fun elements and many more. Yes, the creative blocks can have a spare. Think of an election when you have all sorts of statics and other information augmented on to the real sets. Refreshing, isn't it? Think of a TV show on Automobiles when you have some of those machines augmented on to your existing sets. The potential is immense.
Let us shrug off the fascinations and dive into practicality. How much of this are we ready for? Yes, viewers do expect freshness and creativity. But to what extent? When in discussion with a few of the best in the industry like RGB Broadcasting in India, what evolved most of the time was, how can we get it as close as possible to reality? I.e, Original. The viewers want to see it real when we are up to nonfiction content. So is Virtual reality (VR ) the real bet today if you are presenting nonfiction content? Or isn't Augmented reality closer to what we need to ensure we capture the viewer's imagination. Yes, we might agree at this stage of technology growth.
So if we have the infrastructure ready, thought process in place, resources geared to hit the ground, Augment reality (AR) is called!! Yes, those eyeballs will expect this technology advancement from us.
A few years down the line, all this perception might bring some lighter moments. But, let us realize where we stand today!!
About Author:
Elyn Michel, is a tech-savvy and she is a part-time technology Blogger. She loves her pets very much and taking care of them is her favourite hobby.