Before checking on TVMuse alternatives, I would like to share, the affection that all the movie and TV show fans endured for TVMuse has brought it back to life, again!
TVMuse.com or TVMuse.eu, as we all know, was one of the most visited websites that streamed almost all the movies and TV shows. It was not only a free movie database, but also the most favourite forum with a site guide, social networking platform, and a video search engine.
If you are wondering what happened to tvmuse, the streaming site that was so favorite of millions of viewers was unfortunately taken down at the start of 2020, due to reasons unclear. The fan followers are all trying to analyze the actual reason behind this deadly fall of a site like TVMuse.
Sites like TV Muse, cannot be claimed to be completely illegal, as it never directly hosts any pirated movie or TV show on its website. Instead, it just points out a link to the source. So, the reason for the demise of TVMuse.com or TVMuse.eu could be a domain or another technical failure.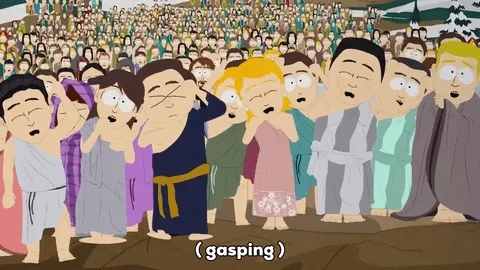 [DISCLAIMER: Proxy/Pirated websites are an online refuge for theft. It helps hackers and website criminals to benefit from the fraud content or robbed property they have no right upon. The hazard from such corrupt sites is intense. They tend to expose users to malware, viruses, and scam. We do not in any way recommend the use of such sites. Users, please continue using such sites on your own risk.]
Anyways, fans were able to trace a website TVMuse.cc, which for the records is supposedly a mirror site of the parent website TVMuse but streaming on another domain.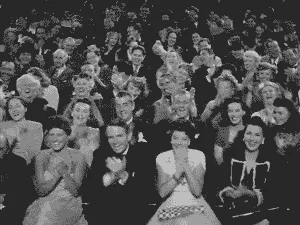 This new domain site has a considerably smaller library and is in the process of gearing up.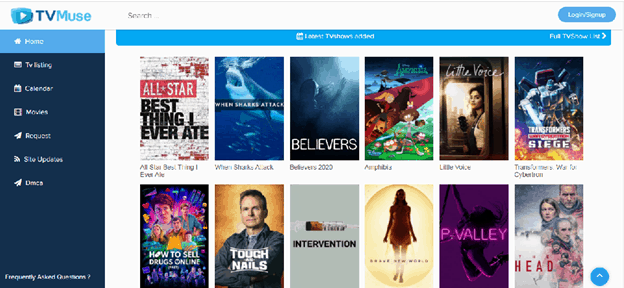 Perhaps, that has somehow forced the public to look forward to other websites like TVMuse, that would suffice their quest for movies and TV shows. But what happened to TVmuse?
Honestly, there is no shortage of video streaming sites. The internet is completely loaded with a plethora of sites that are rushing to mark their presence in the streaming world. That said, all these sites may not suffice all the requisites.
So, finding that perfect site for you, possibly, a TVMuse alternative is the idea of this article. At the end of this listicle, possibly you would be glued to one of the streaming sites that will click to your personality. So, keep reading!
To trace a streaming website like TVMuse, we primarily must list down what makes it so seemingly amazing!
Incredible features of a site like TVMuse:
As discussed earlier, it is not only a free movie or TV show streaming site but one of the most approached forums and video search engines, as well.
It is very user friendly and its TV shows and movie listings are supported with a self-explanatory description.
TVMuse.com had a huge list of shows and movies, way enough for a lifetime watch. The revised site is however still in the budding stage and lacks that large library but the list is updated with new stuff every week, and the library is undoubtedly growing.
One can easily watch, track, and save all the TV shows on this site like TVMuse.
An option to stream videos or download the same is the best feature that the revised domain site offers.
Where did it fall behind?
The evident issue with TVMuse.com or TVMuse.eu was that it was rarely updated. But that is sorted now and is already the best source of video streaming, once again.
So, now let's move ahead and discover the list of TVMuse alternatives that might be relatively an option.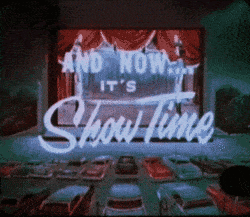 Well, many paid websites are legal and the best platforms to watch videos, but this list tracks the websites like TVMuse, which offer you a plethora of free movies and shows, without even registering into them.
Alternatives to TV Muse
123movies is the best alternative to sites like TVMuse. It is a revamped version of its already existing website, under a new domain name supported with improvised drivers and technologies.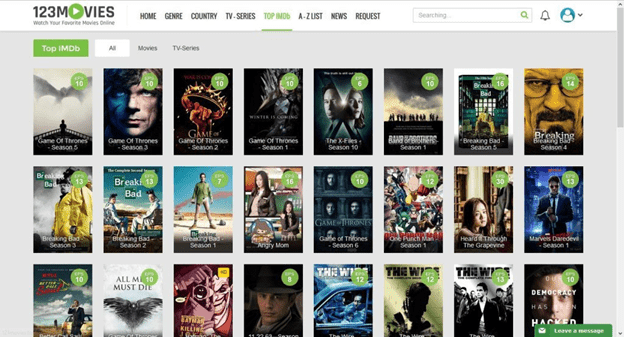 In 2017, 123movies was rebranded to be called GoMovies. A giant platform for watching movies and series, this website stands different from the crowd with its benevolent and novel user interface. But with constant shifts and turns, and several cloned sites, it is highly recommended to be used with a VPN installed in the systems.
Pros:
1. The best feature of this site is that the viewers can find any latest and highest-rated IMDB movies or series, among the millions offered to them.
2. Thanks to the enhanced online streaming option, the audience doesn't have to download the movies to open them.
Cons of the alternatives to TV Muse:
With so many renovations and revamps going on to this site, there are plenty of twin versions of 123movies and may carry viruses not very healthy for your System. So, it is highly discouraged to use 123movies without VPN protection.
If you happen to a big-time fan of TV series and shows, then you must try the SideReel website like TV muse.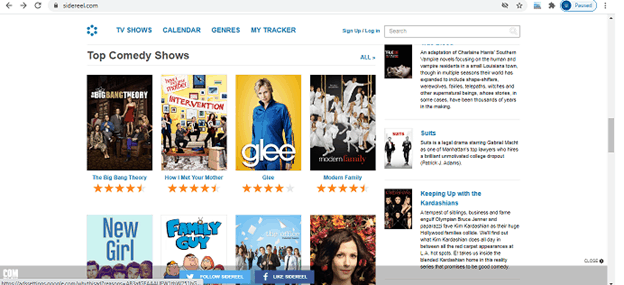 SideReel is another TVMuse alternative, precisely best for TV shows. Along with a comprehensive list of TV shows with full episodes, SideReel also extends the platform as a forum to review and discuss the shows.
Pros:
1. With the already existing huge library, SideReel offers an aggregated content list for the viewers.
2. SideReel permits users to collaborate and actively update the site content. It uses Facebook Connect to cultivate user participation, thereby inducing a community feeling. Users can use all the features of Facebook Connect and share their favourites.
Cons:
It is a platform for TV shows, missing the excitement of movies altogether.
FMovies is the third TV Muse alternative that is best utilized to stream the latest movies and TV shows online without registering or downloading. With a whole lot of high-quality movies list, FMovies is a much similar website like TVMuse.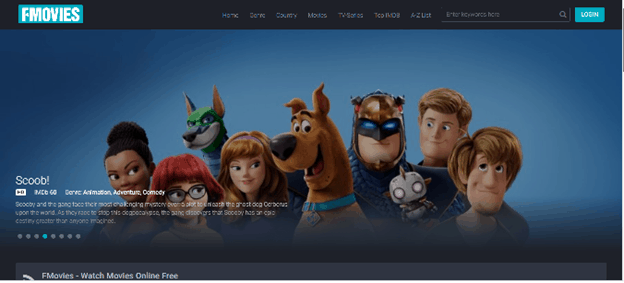 Pros:
1. High-quality movies like TV muse
2. No registration or Login required. Just 18+ validation to be checked.
Cons:
Beware of the proxy sites.
Yet another streaming website like TVMuse is the very famous Flixtor.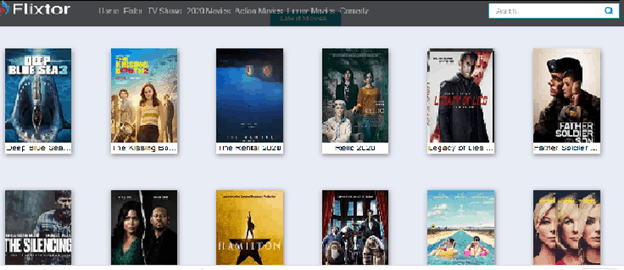 This site is best known for streaming movies, even on low-speed internet. Offering a vast collection of movies, Flixtor is also said to be reliving after a death and its also an alternative to TV Muse.
Pros:
1.No Registration or login required.
2. Streaming good videos in standard SD quality is also enabled.
3. Known to be adding movies and episodes every hour.
Cons:
Recommended to be used with a VPN.
Vudu is the best legit website that offers you a decent library of movies and TV Shows just like TV Muse.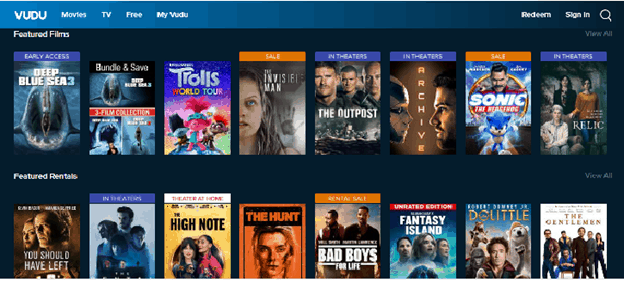 With very good quality videos, the viewers are allowed to rent, buy, or watch movies. It doesn't ask for any subscription to watch a list of thousands of free movies. As the site claims to be updating new movies every week. Apparently, you will never get bored because of the wide catalog of movies and TV shows with genres to suit all the categories and ages.
Pros:
1. No subscription required to watch free movies.
2. 1000's of free movies available.
3. A legal video streaming website with not many listed proxy websites.
Cons:
All the movies are not free.
Subscription needed to be purchased.
Watchepisodes is the best-known channel for your TV shows. Though, a bit disappointing for the movie lovers, this is a channel nailed for the crazy TV show and web series fans.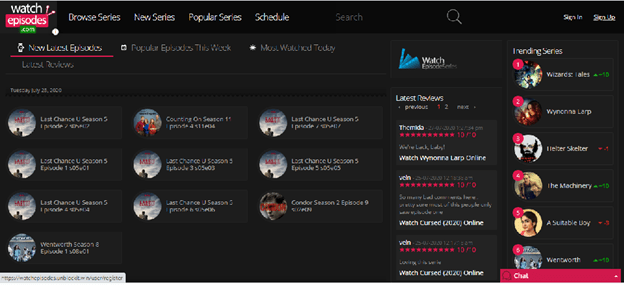 With almost 20 links to any show, this website is a platform that presents TV shows and series for free. From the most recent to the best popular genres, you can locate all the series and shows on your list.
Pros:
Free high-quality streaming
Cons:
This website streams only TV shows and Web series.
Flicksmore is a safe resource website that helps you track safe links to almost every movie or TV show. There is an ever-engaging list of movies and web series on Flicksmore that would keep you intact on this TVMuse alternative. Not only for the movie fans, but this is also a website which the sports fans can't miss out on. Flicksmore is the best website to watch all games with ultimate sources, all free and HD quality, even live.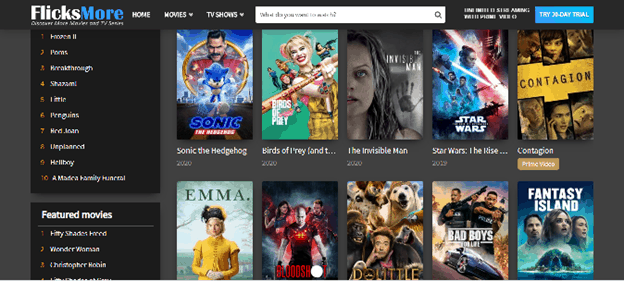 Supported by several filters like movie name, IMDB rating, genre, year, etc., this rich site is compatible with most of the devices and is efficiently fast.
Pros:
Unlike, all the other TVMuse alternatives, this website is legit and reliable.
Cons:
The site provides not directly the show or the movie but safe links to them, but is meant for a definite watch.
TeaTV is one of the best TVMuse alternatives, that can be used for streaming online TV shows and movies. TeaTV presents a whole planet of movies and TVshows that belong to all times in HD, facilitated with upcoming and top-rated titles. It can be conveniently viewed on Android Smart TV, Amazon, or even Start Set-top box.
It also shows you the latest news and takes you to the sources like TV Muse.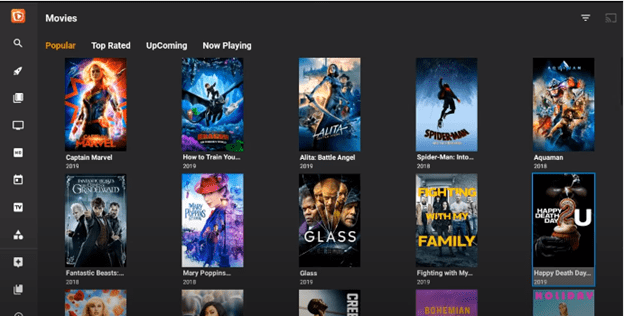 Pros:
1. TeaTV offers free 1080p movies and TV shows for Android, Windows, and Mac OS devices.
2. The fastest and easiest application to find shows, movies, and actors.
3. It has an awesome interface with the best performance.
Cons:
Many viewers had specified that this application doesn't offer proper distinction based on genres. But, the site looks pretty well sorted for now.
Surely, the list seems to be never-ending with a whole universe of websites that facilitate video streaming of movies, TV shows, and Web series ranging from the earliest to the latest. But this seems to be a decent list of websites that will guarantee to stream your favorite videos with the best quality.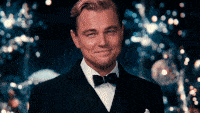 So, go on and have an amazing screen time!