Your personal data is the accumulated knowledge of all that is you. It covers everything from personal demographics to work history, from financial information to browser history. Everything you are, everything you do and when and where you do it; all of it is included in that wonderful catch-all term.
So, obviously, yes, your personal data is crucial, and its security is paramount. Stolen data means a stolen identity, ruined reputation, and/or financial turmoil. To make matters worse, there's more of your personal data out there now than ever before, which means more opportunities for it to get compromised or stolen.
Time to delve into the world of personal data security . Lets look into the ways to make your personal data safe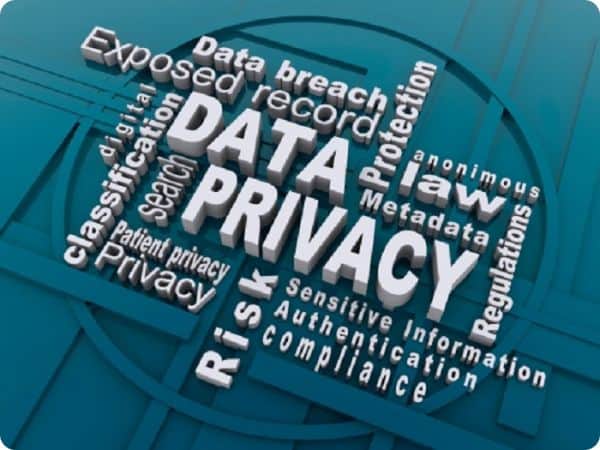 Yes, Personal Data Security Is A Big Problem
According to the infographic "Data Privacy Day: Keep Your Financial Data Safe" (it's on January 28th, apparently), there were over 2.1 million records lost to data breaches in 2014 alone. This constitutes an increase of 375% from 2013.
Of that number, over 50% of the breaches were caused by what they term a malicious outsider. The next worst culprit is, of course, accidental loss, weighing in at around 25% of data losses, followed by malicious INSIDERS at 15%, and so on.
So, we see that there are a lot of breaches and a lot of reasons why. How do you make sure your data is secure and safe?
The Magical World of Passwords
One of the easiest, most basic ways of gaining unauthorized access to data is through sloppy password procedures. According to the aforementioned graphic, over half of all Internet users re-use the same password for multiple websites and user/password profiles.
Close on the heels of this lazy habit is the tendency to make easy passwords, like "QWERTY" or the user's name; that is, if they haven't even taken that much of a feeble precaution, and have in fact left it at a default, such as the ever-popular "password".
Come up with different passwords for different sites, don't make them easy to guess, and change them about once a month. It's amazing how many headaches you can avoid just by doing this one thing.
Network Security
Wireless computing is where it's at today and even household devices can benefit from an in-home wireless network. While yes, it's convenient and cool, it's also vulnerable. In order to change that, change the default password that's initially provided for your router, and change the name too, while you're at it.
Furthermore, make sure you use WPA or WPA2 security, and top it all off by employing a reliable firewall.
Stay Alert/Be Vigilant
Finally, keep an eye out for anomalies, particularly in your financial transactions. Make a habit of checking your accounts often. Are you starting to see charges or payouts for amounts that you don't remember paying, and to recipients or vendors that don't sound familiar? Those are some big red flag right there, though make sure, if you have a joint account, the other user can't verify the transactions either. No sense getting worked up over a non-issue.
Speaking of red flags, here's a big one. If a data hacker has somehow gained your account numbers, they usually test out the card's viability by making a very tiny purchase with some obscure vendor. So, for instance, if you see a transaction come through for three cents, paid to the Brussels Metro Subway System or somesuch, then don't walk but instead run to your phone and call up the card's host company and freeze the account!
Furthermore, if you have a lot of data stored in the cloud, you may want to read "5 Tips For Cloud Computing Security." There's no such thing as absolute security, but by following these tips, you can increase your chances of staying safe.
Author Bio: John Terra has been a freelance writer since 1985. He experienced, first-hand, his bank card getting hacked and having the hacker make a few cent purchase to try it out. Fortunately, it was detected.