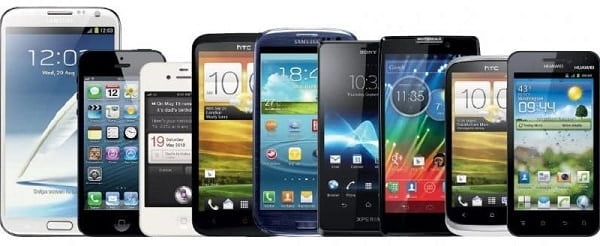 All smartphone owners experience an onset of panic and despair when they realize their cell phone is missing! It's almost like a part of their lives has been taken away from them.
Today, people are using their smartphones not only to make calls, but also for a variety of other purposes like bill payments, shopping and information storage. Moreover, smartphones are itself a large financial investment for many owners. This is why it's of paramount importance that smartphone owners are able to protect their phones at all times.
Here are five simple steps you can take to keep your smartphone safe, protect it from damage and keep your data private:
You must use screen lock to protect your smartphone from prying eyes by locking the screen when not in use or automatically after a time out (certain period of inactivity); also makes sure that you set a password for accessing the main screen. To unlock the device, set a pin or a pattern. This is the simplest step you can take to protect all your information on a smartphone.
It may seem like a hassle to unlock your handset every time you use it, but this is an essential step that will protect all your confidential information in case your smartphone gets lost, stolen or even if it is left unattended. For setting pin code, pick a strong password to ensure that even if your smartphone is stolen, the data is safe behind the "digital locker".
Though screen lock is important, it will not protect your SIM card. Anyone can remove the SIM card from your smartphone and use it on some other phone. This will give the person access to all the information you have stored on your SIM like phone numbers, text messages and history of calls. To stop this from taking place, setup a SIM card lock. After turning on SIM security, you'll be prompted to enter your SIM pin each time you start your phone.
These two steps will help prevent anyone from accessing precious information on your smartphone or using your SIM to make calls or use the data plan.
Install Appropriate App to Protect Sensitive Data
There are speculations that new smartphones like iPhone 7 will come with advanced security features like face recognition software, replacing the age old technique of protecting your smartphone with pattern or key lock. But even these highly secure features are not sufficient today.
What you are carrying with you at all times is not smartphone but a mini computer that contains a truckload of highly personal and confidential data. Even if your phone is locked, anyone can retrieve data from your smartphone by simply plugging it into a computer or slotting the microSD card into a card reader. Therefore, protecting the sensitive data which is saved in the internal storage is a must.
One of the ways you can protect your data is by encrypting your files and folders. This means a code has to be entered before a file gets copied or viewed.
There are many apps available today in app stores that allow you to add a password to access features like Email, SMS, Gallery, etc. These security apps even let you encrypt other important apps on your smartphone like Facebook, Twitter, Skype, WhatsApp, etc. These apps come with great features like watchdog, which after 3 failed attempts to enter the right password, clicks the picture of the user.
Bluetooth is a fantastic wireless technology. It enables you to work with a diverse range of accessories like wireless keyboard or headsets.
However, in any wireless networking setup including Bluetooth, security is a major concern. Bluetooth is a potentially risky venture for most mobile users as hackers may use this technology to remotely access sensitive data on your phone. This means, it's of critical importance that you switch off Bluetooth on your device when not in use.
Another preventive measure to stop this from happening is to set the default Bluetooth configuration option to a "non-discoverable" mode. This will make sure that hackers around you, who are searching for a potential target won't find your device on their list when they switch on their Bluetooth and 'scan for devices' on their smartphone.
Also, be cautious when pairing devices. Ensure you don't accept the request to pair with any unfamiliar device.
Invest in Security Software
A common misconception among people is that only computers and laptops fall prey to viruses and worms. However, the fact is Android smartphones and tablets are equally prone to viruses and worms.
While the iPhone was an exception to the rule, a virus named 'WireLuker' attacked iOS devices and showed the world that even iPhone was susceptible to a virus attack.
This shows that investing in antivirus software is a must for any smartphone owner. Installing some kind of security software on your smartphone will protect your device from malicious apps, viruses and guard against dangerous websites, which may otherwise steal your confidential information and your money.
Security software are designed in such a way that apart from providing protection against malware and spam, they also send you alerts to discover what individual information your apps are accessing. They even offer recovery attributes to remotely find, lock or raise an alarm for a lost or misplaced smartphone.
Use Screen Protector and Strong Case for Protecting Your Smartphone from Damage
Screen protectors were once practically mandatory, but advances in glass and coatings (Gorilla Glass) mean smartphone users think they've become redundant. However, there are some common materials like sand, hard rock or diamond that can scratch even Gorilla Glass.
This is why you should use a screen protector for your expensive smartphone. In case of damage, you can replace a screen protector with a minimal charge whereas replacing the screen is a costly endeavor.
Some people believe that a screen protector blurs the display and slows the screen's responsiveness, but smartphones are expensive and you wouldn't want to spend hundreds of dollars on a smartphone and end up with a scratched screen.
Just like screen protectors, a strong case will also help protect your cellphone from damage. However, there are some smartphone owners who believe using cases will add bulk to their phone and even hide the cooler aspects of the phone's design.
But today, there are 'barely there' super-slim cases available in the market that not only offer sleek design for your smartphone but also protect your expensive smartphones from the impact of falling on hard surfaces.  While these premium cases cost more, they offer better protection.
Follow the aforementioned simple steps to safeguard your handset and what you store on it!
Author Bio:
Mitch Pazanski is head of the art department at MightySkins, a vinyl skin company located in Florida. He helps design the tablet, gaming, and phone skins that are offered at MightySkins.