We all love cloud – it's cheap, easy to use, spacious and reachable from every corner of the earth with Internet access. Unfortunately, cloud adaptation is limited by issues related to data security –  cloud privacy is foregrounded by the press with each and every episode of embarrassing photos or other materials leaking out to the public. Even though you cannot be always sure your data is fully protected, there are quite a few measures you can take right now to make your cloud storage more secure than ever. Here are five top industry protection tips to help you do it.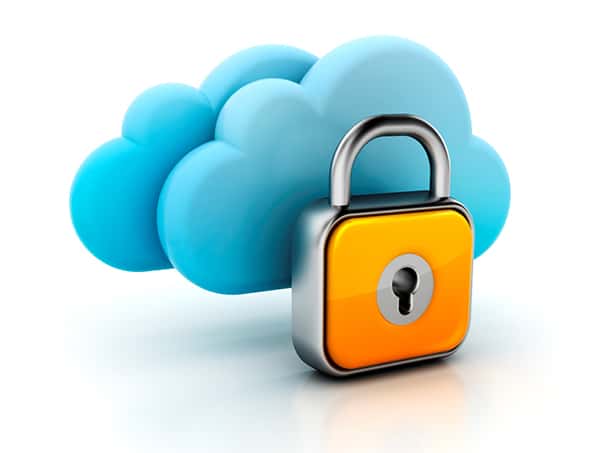 Don't store sensitive information in the cloud
This seems plain, but some people tend to get overly confident with their cloud accounts and upload just everything. Literally. It seems unbelievable, especially after so many recent scandals with celebrity nude photos or corporate documents leaking out.
Before you upload any data that you consider sensitive, think twice whether this is the best place to keep it. If you have other options, weigh them carefully – sometimes keeping important information away from the virtual world can be life-saving.
Pay attention to user agreement before you start using your storage
Before agreeing to all terms stated in the use policy of your cloud storage, make sure to actually read them. Sometimes those documents contain essential information on security, data privacy and policies employed in case of security breaches and other problems.
This is also the moment to make sure that the storage in question takes its job seriously. Have a look which server and data center your data is being stored at – you can check whether they are SSAE 16, SAS 70 and SOC 2 audited, and if their clients are HIPAA or PCI certified. All those, plus services like firewalls, antivirus and intrusion detection are often included by serious data storage providers.
Don't joke with passwords
Industry experts claim that 90% of all passwords can be cracked within seconds. Shocking, isn't it? If your guiding motive in creating passwords is "easy to remember", you're really asking for someone to break into your account.
Doubling passwords for various services, from social media to e-mails, is also a mistake that can cost you a lot. There are lots of practical guidelines on how to create strong passwords – read them and protect yourself with truly inventive and uncrackable ones.
Check out; Secure Yourself Against Identity Theft in 3 steps
Use an encrypted cloud service
Some cloud providers encryption services – it basically means that your files will be encrypted on your own computer and then safely stored in the cloud. This will help you to improve your data protection – not even service providers and administrators will be able to access it.
Most of the time, this kind of service isn't free, but how does paying a monthly fee of $10 compare to a data theft? It's worth to weigh your options and choose the provider that has his security figured out.
Remember to backup your data   
One of the marginalized aspects of cloud computing security is data backup. If you do regular backups, you can be sure that whatever happens, you data is safe. Remember the lightening strike that caused the famous Amazon EC2 outage in 2009? This is especially relevant to companies – what you're securing is not the information itself, but rather the continuing operation of the business even if all data stored in the cloud gets lost.
Don't miss; Infographic: Cost of Loss and Move to the Cloud
Before you go on and panic about the danger of the cloud, think well what kind of information you'll actually be storing in your cloud storage. Define the level of privacy you need first and then continue to reach for a suitable provider that offers a matching degree of protection. Taking all the steps mentioned above, you can be sure that your data is in good hands.
About the author;
Monique Rivers is an Australian tech blogger who also loves good food and fashion. She works at ninefold.com. Ninefold is a powerful Ruby on Rails platform, that allows you to deploy Rails apps quickly and easily.