Be it iOS or Android, record Whatsapp calls in a breeze
Whenever it concerns texting or calling, Facebook-owned WhatsApp is what comes to our mind. Whatsapp is one of the highest-rated messaging apps in the market and without a doubt, the most popular in India.
It's among the most useful apps for not only texting but also phone and video calling. The service is evolving into a one-stop-shop for all requirements. WhatsApp enables you to send messages to your pals, call them, and video chats with them.
Consequently, a significant number of individuals communicate through WhatsApp calls, abandoning the primitive method. Normal phone calls are simple to record using our phones' built-in software, but how can you record Whatsapp calls?
In this post, we'll teach you how to record WhatsApp audio and video conversations on your Android and iOS devices.
Recording WhatsApp Calls Using An Android Device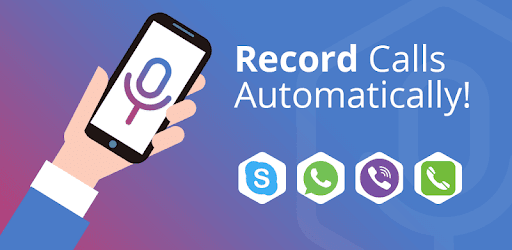 The beautiful part about Android devices seems to be that, you can simply get the applications to perform nearly whatever. On Android devices, there are several applications for recording WhatsApp calls. Call Recorder: Cube ACR is one of them and our pick. 
The app enables you to record phone calls on Whatsapp. It is essential to mention, though, that the application sometimes doesn't function on all phones. Therefore, We recommend that you first check their support website to see whether your device is supported with the application.
Now since that's out of the way, follow these instructions to record WhatsApp audio calls on your Android device:
Go over to Google Play Store and look for the "Cube Call app".
Install it on your Android device.
Go to WhatsApp after opening the Cube Call app.
Now, Whenever you make a WhatsApp voice call, a Cube Call widget will appear.
If this is not the case, go to the Cube Call recorder settings and choose "Force VoIP call as a voice call".
Call once more and check if the panel appears or not. If you continue to get an error, it indicates that your phone may not be compatible with the program.
Recording Video Chats
Even though there is no professional functionality to capture WhatsApp video calls on your Android device, there is a hack. If you wish to capture a WhatsApp video chat, you may simply utilize the screen recorder app on your Android device.
If you wish to capture a WhatsApp video chat, you may simply utilize the screen recorder app on your Android device. There is a multitude of apps on the Google Play Store that enables you to record WhatsApp video conversations. One such software is the AZ screen recorder app.
The program enables you to record WhatsApp video chats with audio. Here's how to go about it.
Go to the Google Play Store and look for the AZ Screen Recorder program. Simply download the app on your smartphone.
Open the application and the software will generate a pop-up widget on your notification bar. It is essential to remember that you must turn on 'Enable audio recording' prior to capturing the chat.
Now launch the WhatsApp program and make a call to the person you want to record the call with.
Once the call begins, hit the record button available in the AZ Screen Recorder widget.
Once you are done, just stop the recording and your WhatsApp video call will be stored in the program.
Recording WhatsApp Calls Using An IOS Device
Recording a WhatsApp audio call using an iPhone is a difficult task. There is no specific program that enables you to capture WhatsApp audio calls with simplicity. Nevertheless, there is a solution, which needs a Mac and an iPhone. Here's how it works:
Connect your device to a Macbook via the USB cable.
Choose 'Trust this computer' on your iPhone.
Open QuickTime program on the Mac device.
Go over to the File tab and select the New Audio Recording option.
Select iPhone as an option and press the record button in QuickTime.
Next, from your iPhone make a WhatsApp call to your smartphone. Select the add user button once you are linked.
Next, contact the individual you would like to capture the call and start with your chat.
Whenever completed, just terminate the call and stop the recording in QuickTime.
Save the file on the Mac and your WhatsApp voice call will be recorded.
Recording Video Chats
Screen Recording on IOS is pretty simple. The built-in screen recorder feature is just a swipe away. Simply swipe up to access the Toolbar and click on the screen recorder widget. Stop the recording as soon as your done and it's as easy as that!