In a time wherein technology and online solutions remain at an all-time progressive rate and where it continuously evolves every single day, digital marketing agencies must try to come up with creative ways to remain relevant and top of the game. But we are getting far too technical early on without comprehending the basics first. For the lucky few who are internet savvy, digital marketing is a term they have commonly encountered but does one really understand what it connotes?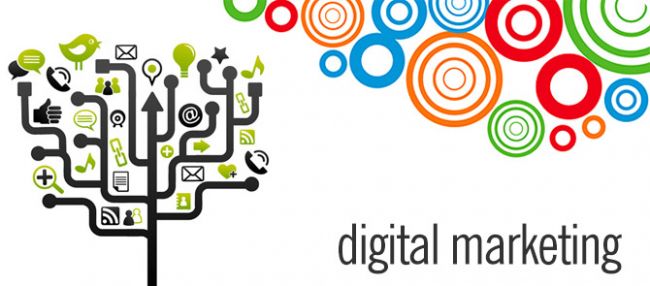 This is where this article comes in as it gives you a brief summation and overview of what the world of digital marketing is. It aims to walk you through the basic concepts of digital marketing as well as a short insight as to what the world of digital marketing is all about.
What is digital marketing really?  
In essence, digital marketing is the umbrella and all-encompassing term for the promotion of brands and products in various forms of electronic media. To elaborate, this is the method of which business owners harness the prowess of the internet to get more people to notice their brand and products through the utilization of social media, mobile phones, electronic billboards, digital and television and radio channels. Such internet marketing techniques include search engine optimization (SEO), search engine marketing (SEM), and link building.
So just how important is SEO?
Online business marketers are all aware just how much of a necessity search engine optimization. This is because before you can herd in potential clients and customers, they would have to find your website first. Search engines such as Bing, Yahoo! and Google are the first areas where your potential customers dock. Visitors often type their queries into the search engine's box and the most relevant, trusted and helpful pages are shown as a response making search engines an incredible leverage to driving traffic into your website making SEO an asset.
Search Engine Optimization is the process of making your business visible in these search engines. Some of the various factors that impact search engine ranking are keywords (the relevance of your text to the visitors input of search terms), backlinks (external hyperlinks to your website), popularity (website's traffic and engagement)
Where does Social Media Marketing come in?
  In a time wherein everyone wants to stay connected in every waking moment, it is not only plausible to resort to social media for online marketing but extremely convenient as well. Social media sites allow people to keep in touch and network with family, colleagues, friends and peers—it is relatively obvious why online marketers would want to tap into this territory. Since there is a huge influx of online activity in social media sites every day, online business marketers took this as an opportunity to get their products advertised here as well. By sharing your content across different social media platforms and channels, you are creating sense of allure and interest to your products and services. This in turn will entice people to visit your website and peruse what you have to offer.
With an array of social media channels at your disposal, it is imperative to make use of these. Your social media marketing (SMM) strategy should focus on the networks that will be most relevant to your target audience. From there, engage with them in a genuine way and make sure that as you do you will be able to pique their interest as well.
How about Content Marketing then?
More often than not, website visitors are merely looking for information when they are visiting a particular website. This will help them understand the nature of their problems and select the best products to potentially solve them with. Content marketing allows you to fill your website with relevant and helpful content and actively entice visitors to your site. This complemented with exceptional visitor experience will reward you –in the form of increased revenue.
These are just some of the questions that you gloss over when it comes to digital marketing, these are the basic queries a newcomer might ask. But if you want a deeper understanding about the world of digital marketing, then further research is necessary. Digital marketing is one of the many aspects in the online world that made it such a fascinating and powerful tool for marketing, it is important that online marketers would know how to utilize it well.
About Author : Jeric is a Filipino blogger and a digital marketing enthusiast. Currently blogs and writes for Optimind Technology Solutions, a digital marketing agency in the Philippines that provides different services such as SEO, web design, mobile app development and much more!