As we all of us know- website speed is one of the most important factor in Search Engine Optimization. To improve the page rank one must increase the loading speed of website. To speed up the website one must either use less images in a page or images with minimal size. But what to do when you want both speed and many images on a webpage? In this scenario you can get the help of JPEGmini.  JPEGmini is a photo optimization technology that reduces the file size of jpeg files up to 5 times without reducing its quality.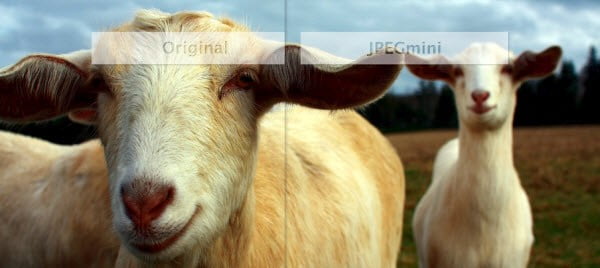 How to Reduce JPEG Image File Size in JPEGmini?
Reducing the image size in JPEGmini is simple, just go through the steps given below to bring down the file size of JPEG image without compromising with the quality.
Sign up to JPEGmini, you can go for a fresh account or sign up with your Facebook or else with your Gmail account.
Now click on the big blue button to upload your jpeg files, It supports multiple photos upload
Once you uploaded your photos, you will be prompted to specify a name for your album
That's it.. Now you can see the difference between the original size and reduced size of the image you just uploaded
You can download the reduced jpeg files that come in a zip file or send it to flckr or Picasa by hitting the respective buttons below. Be sure to download your album within 7 days as it expires automatically after this period.
JPEGmini works by evaluating the input image by unique quality detector which imitates the human visual system. According to this analysis JPEGmini applies the highest amount of compression. JPEGmini is an ultimate service that helps you save your bandwidth, load webpages faster and reduce the storage space acquired by jpeg images.
Reduce jpeg image file size at www.jpegmini.com