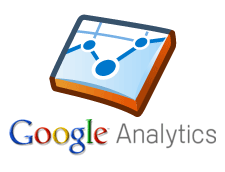 Google Analytics is an ultimate online service where we get the complete website report including traffic, advertising and website performance etc. It also helps in SEO of the website and drive targeted traffic which results in higher page rank and more revenue. By using Google Analytics we can receive server downtime alert by SMS or e-mail which aware us immediately when our website or hosting servers gets down.
How to Setup Downtime Alert to Receive SMS or Email in Google Analytics?
Login to your Google Analytics and click on "Admin" button at the top right corner
Under the Assets tab choose "Custom Alerts"
Now click on "Create New Alert" button and specify a name for your new alert, you can also choose additional profiles from the drop down box below
Further select the period of day or week or else month, you will get the SMS or e-mail according to the period you set.
Click on "Send me an email when this alert triggers" check box, click on the option below to setup your phone to receive SMS (SMS alert is available only for United States users)
Now we are ready to setup downtime alert condition
Select "All Traffic" for "This applies to" option under alert conditions, now choose "Visits" and "Is less than" for "Alert me when" option. Specify the number 20 in the "Value" text box. (You can set the number according to your needs)
Now click on "Save Alert" button. That's it… now you will be notified whenever your site gets the visits less than 20.