Ora is a cloud-based and on-premise simple task management solution, which helps nearly all sized businesses, since work from home has changed the ways in which we now work, collaborate and get our tasks done.
It makes the entire process super organized since everyone can see and work in the same workspace. The Key features include to-do list creation, automated actions, project time tracking, commenting, goal setting, notifications and reporting.
Get to know why you should choose Ora for your team!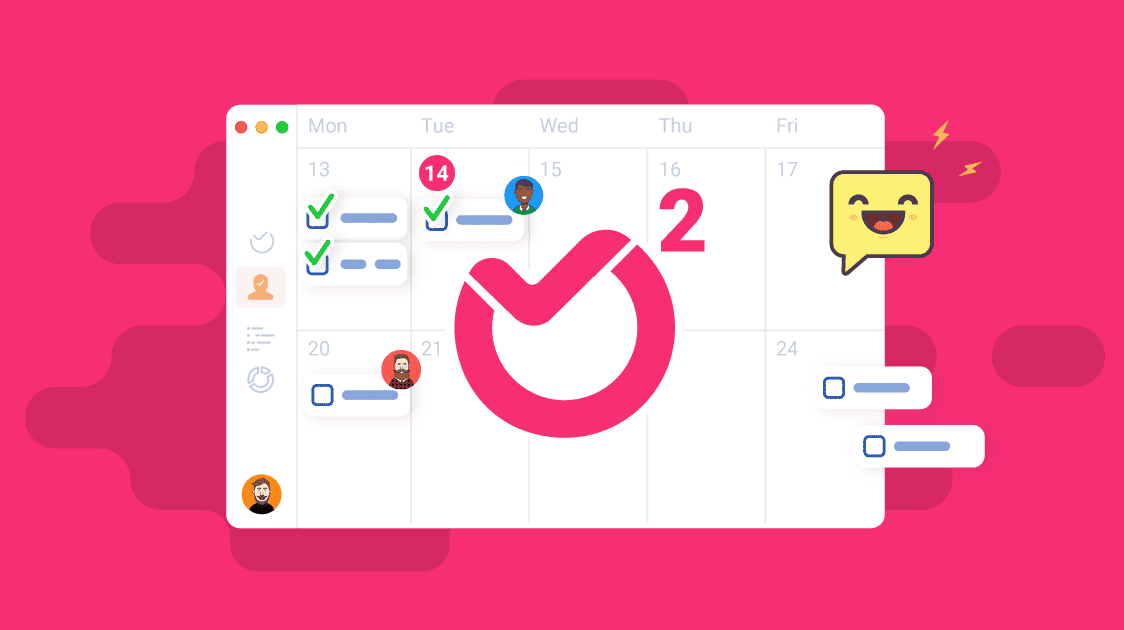 The solution allows employees to collaborate with team members through the Kanban board, which helps in arranging tasks and tracking the development of ongoing projects at every stage. Ora lets coordinators set timelines, categorize tasks into sub-tasks and assign them to members.
Users can search and filter tasks by ID, title, label and milestone, and transfer/duplicate tasks from one project to another. You can track your time at every step, and measure appropriate ways to reduce time taken for a task.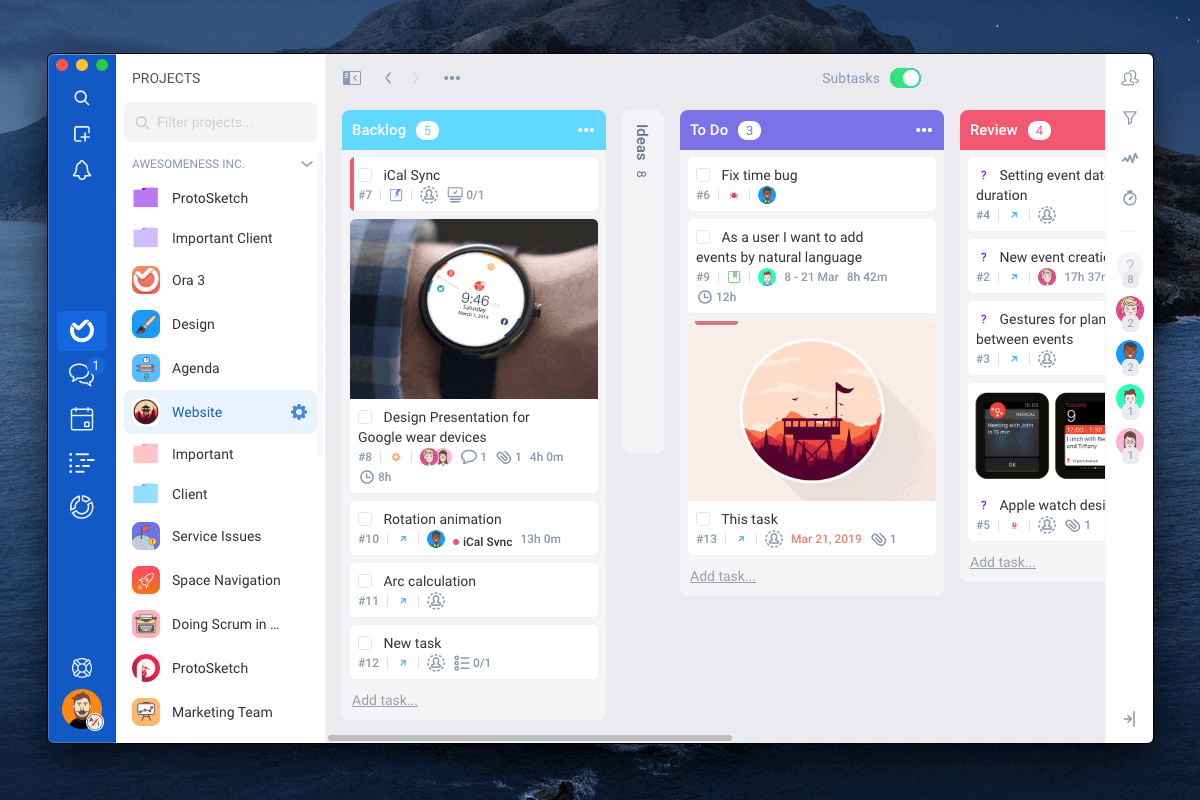 Ora offers integration with various third-party platforms such as Zendesk, Github, Bitbucket, Slack, GitLab, Google Calendar and more. It also comes with a mobile application for iOS and Android devices. The simple task management software solution provides monthly subscriptions and support is provided via chat and documentation.
Best For
Team with any size.
Teams looking for the best and simple task management software.
Organizations who want their teams to be highly constructive.
People who want to stay organized.
Teams who want to get tasks done in less time.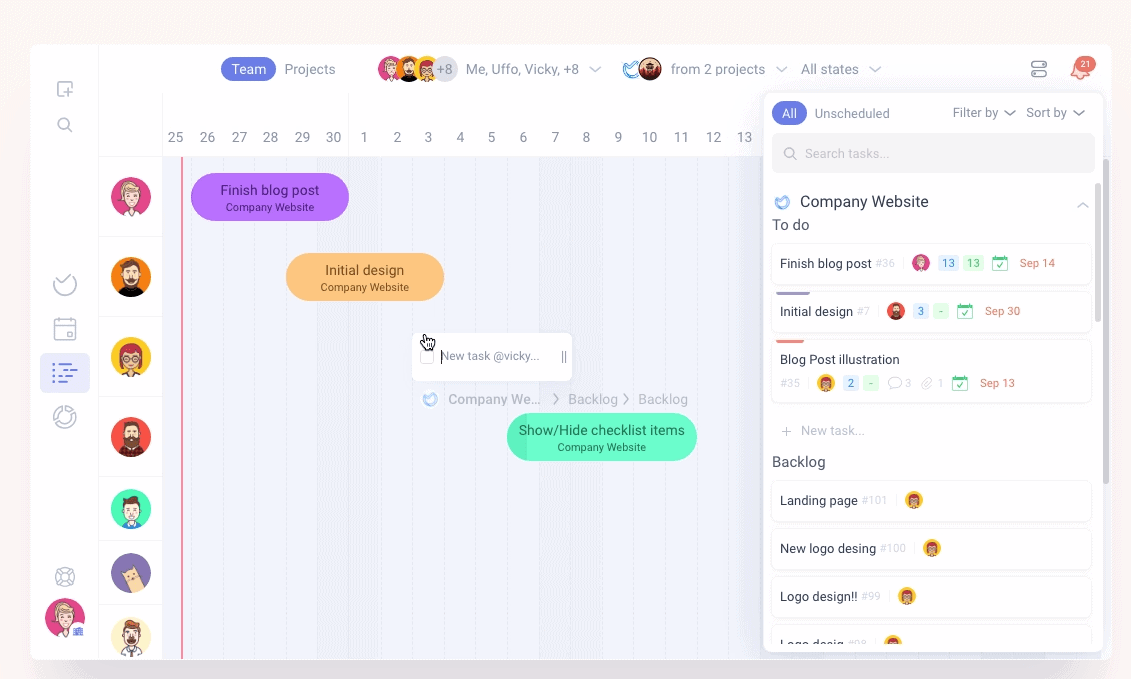 Ora supports Operating system like: Windows 7, Mac OS, Linux, Web browser (OS agnostic)
Why should you switch to Ora?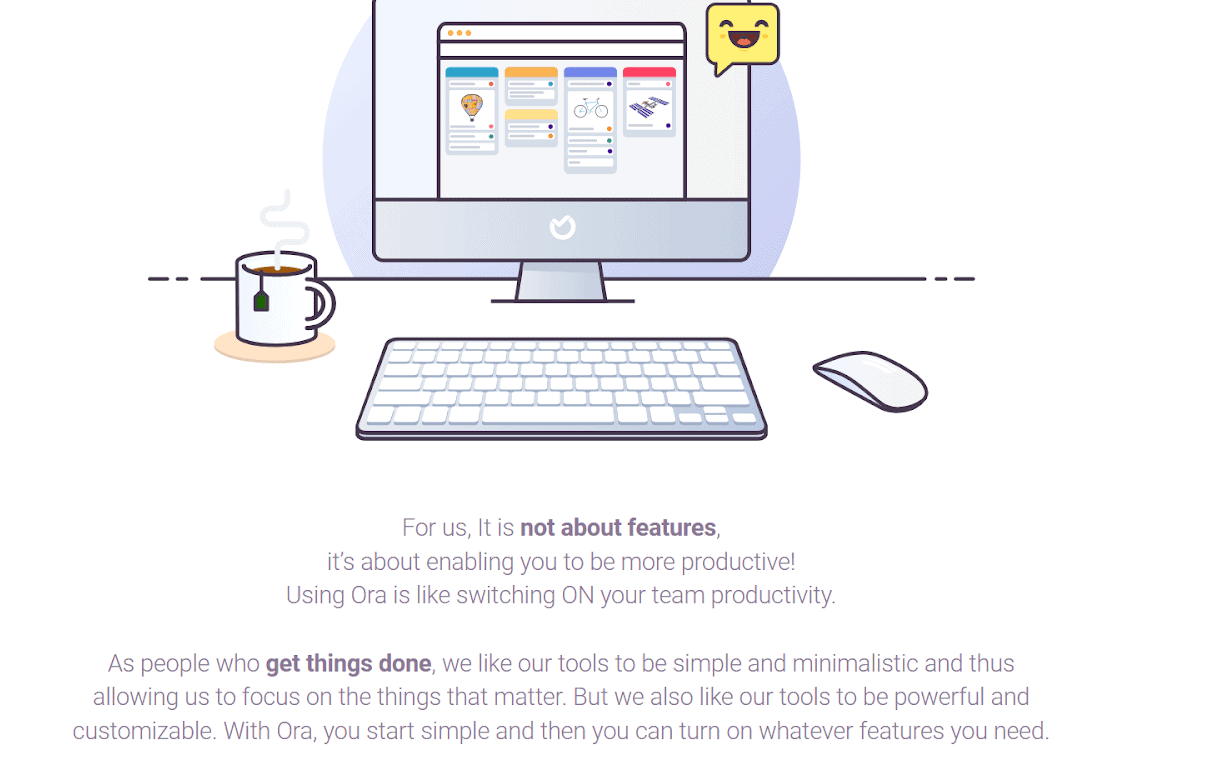 It is an organized system everyone is being able to pitch in all their ideas and organize them in beautiful cards is amazing. Everybody in the company knows what to do just by looking at their assigned tasks, cards, or checklist through the task management software. The cards can be easily moved from "doing" to "done" in brief, keeps everything transparent and you can easily understand what is your TO-DO-LIST for the day and you can also checklist them done.
It definitely helps all the users to achieve their goals and meet their deadlines. Ora has a very easy UI, it's easy to understand and within a few days you can get used to it. One of awestrucking features is that of the time tracking feature:
You can now monitor your working hours, You can measure how much time a task takes and plan your meetings and interviews on the task management software board itself. Cards can include subtasks, file attachments, assignee, due dates, labels, milestones and task relations.
A user's My Task view can show him everything which is in his to-do-list and even tasks assigned outside the PM application. Bulk actions such as multiple selects and powerful search are also available.
Isn't that super easy and fun?
Having a timer right there inside the cards is awesome.
It tracks your overall time automatically for you:
Tracking time in Ora is excellent, but it's more than what you are thinking. You are showing your entire team what you are currently doing and exactly when are you going to be done with it. This will help them to know your current status.
PRO TIP– They would also understand if you are stuck at some place and can offer help to you without you asking them.
You are also recording the time needed on such a task for future reference. Tracked time and all project activity is recorded. Everybody can see what's going on in real time. This transparency minimizes unnecessary meetings and conversations.
One benefit of time tracking for web design agencies is that you can get a good benchmark and estimate for how long projects should take to complete, and a better sense of what your labor cost, and profit margin, is for your projects.
Cards can include comments, @mentions and notifications to make communication easy within the teams. You can add the client on the cards too!
The client can get direct details from the board and can suggest feedback to the team and people working on that specific task.
Customization and Flexibility
There are premade templates available in task management software which the teams can use for easy monitoring of the work.
Ora presents an array of layout options. The layouts available are Kanban, Task views, List views and there is also a Pipeline workflow view and a view of Sprints.
The first time you would start using this simple task management software, there will be no going back. Things are very simplified, any one who is using the software even for the first time feels the same to the one who is using it for years.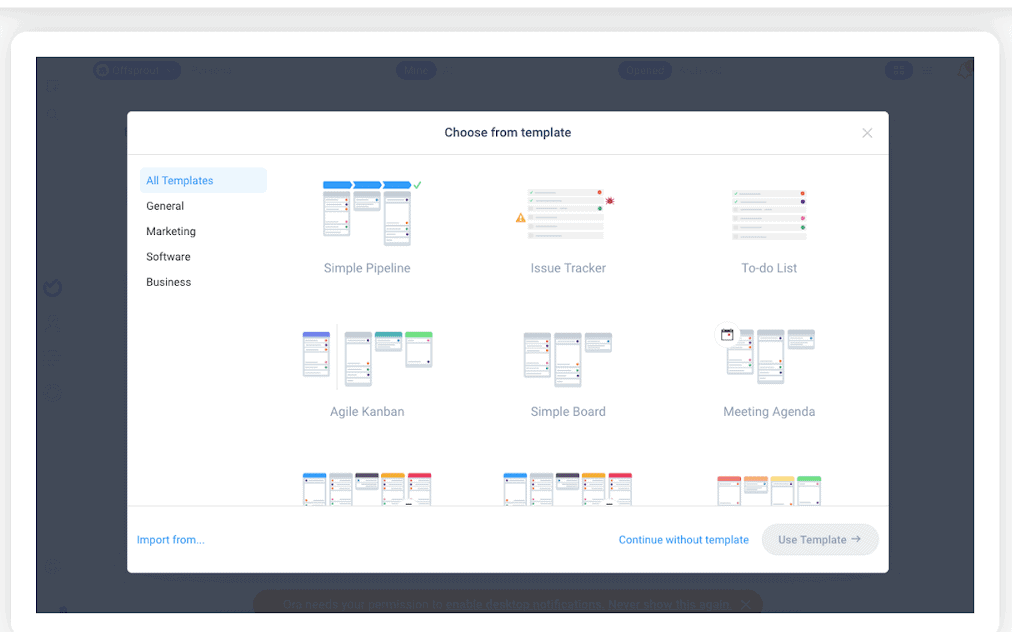 And beyond these different layouts, you also have different views available. If you want to customize what items you see in a particular preset view, you can do that too.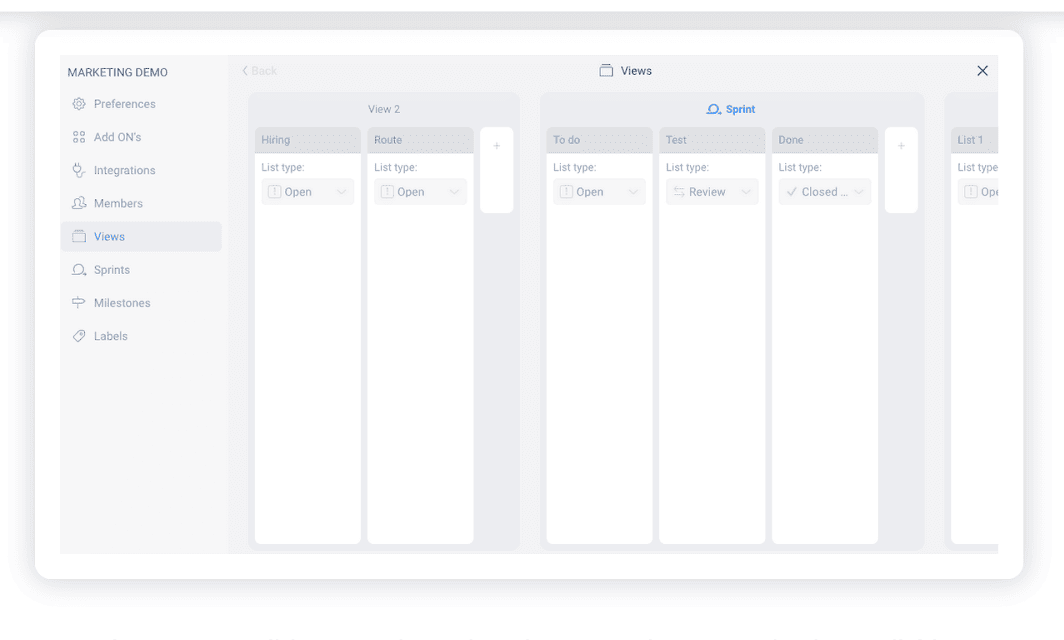 Wondering what the list view is?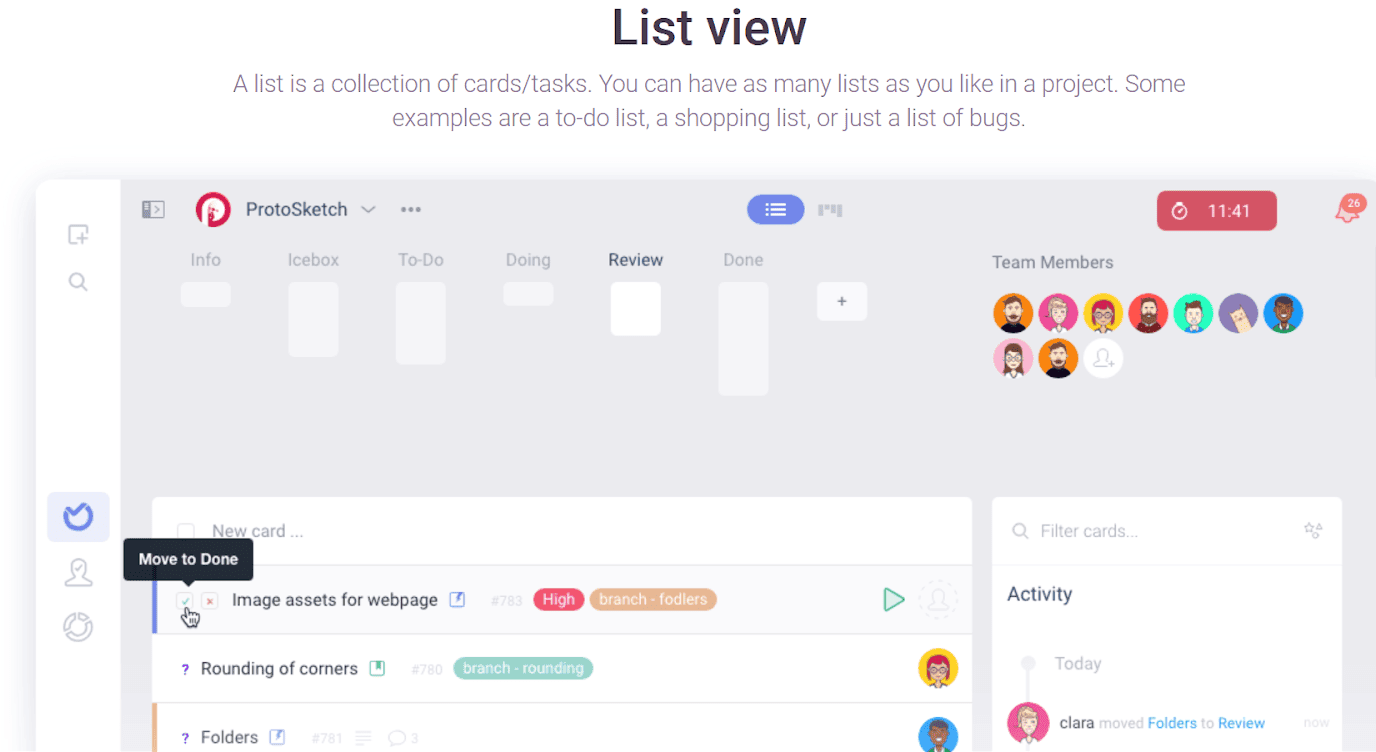 The task management software has an aesthetically appealing interface which is at the same time very user-friendly. With the new version of Ora 3 there are a set of advanced functionalities that makes Ora an all-in-one tool for project management. Ora 3 now exclusively includes live chat, video calls and voice messaging. Isn't it amazing?
You can now send voice messages or even have video calls with your team while using Ora only.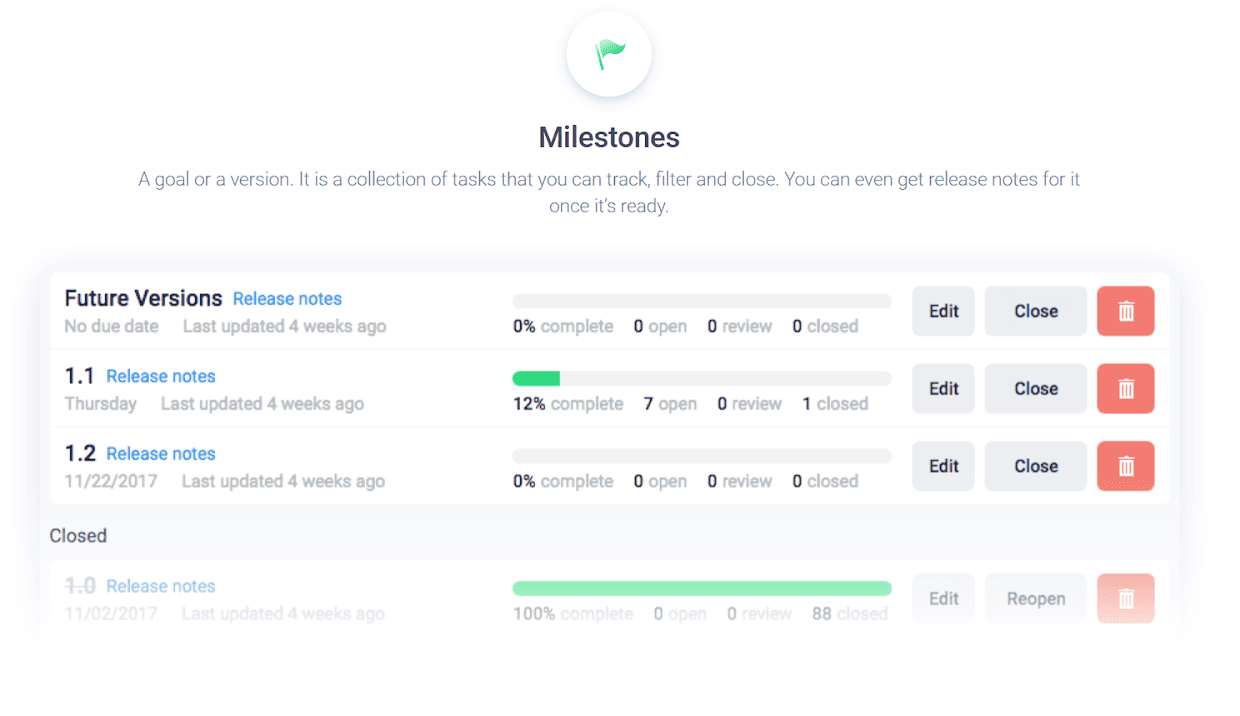 What's a task without a goal?
Ora, a simple task management software gives you a feature to calculate the percentage of work you have finished and helps you complete milestones for your task.
It is an outstanding Project Management product. Far from being a multi-tool solution, it focuses on a small set of futures and performs extremely well. Its snappy and minimal interface stays out of the way letting teams get work done.
Features you would love to try out!
Jobs and tasks can be organized in Kanban cards for teams, and are perfect for team tasks because they help you in creating the flow.
Good amount of pre-made templates and features for different types of projects.
Ora.pm really helps to standardize processes and follow the same workflow for everything the organization wants to follow.
The ability to add and remove any modules you need for a project is great so that it's not feature bloated for something simple.
It's UI structure is simple, the software visual is easy to understand and easy-to-use project management software that makes work feel effortless.
Ora Pricing plans:
Ora offers a freemium pricing model. The simple task management software provides you with exclusive features in a very minimal pricing. All plans include unlimited projects, tasks, comments and attachments. The basic plan includes upto 3 users and is absolutely free, so if you have a small organization where the work is usually divided among 3 people this can be a perfect plan for you.
The next plan is called the START-UP plan which can accommodate 8 users and costs you $4.33. Next up is the PROFESSIONAL plan which can include unlimited users only for a minimal price of $5.99. Last but the best of the plans if you are a full grown business and are looking for a good flow of work then ENTERPRISE plan is the dream plan for you which costs a total of $15.99.
The detail breaking is given below:
The free version:
BASIC: In the free version
Unlimited projects, tasks, comments, attachments
Max file size 10mb
Basic add-ons
No observers
STARTUP
Total cost- $4.33
Users per month- 1 user(s)
Everything from Basic
Task relationships, List actions, Recurring tasks and more…
Max file size 100mb
Max 8 users
10 free observers
30 days free trial
PROFESSIONAL
Total cost- $5.99
Users per month- 1 user(s)
Everything from Startup
Max file size 250mb
No limit for max members
Unlimited free observers
30 days free trial
ENTERPRISE
Total cost- $15.99
1 user(s) / month
Everything from Professional
Single Sign On
2 Factor Authentication
File encryption
Comparisons with other Project Management Software
Comparison between Ora.pm and Trello
| | |
| --- | --- |
| Ora.pm | Trello |
| Ora has an eye-catching interface, simple to interpret layout and an excellent overview of tasks that require attention. | While the software works excellent on the desktop platform it is somewhat cumbersome to scroll over and view lists on a mobile platform. |
| Ease of use. It can be used at a very entry-level. | It is quick and easy to understand but lacks updates. |
Comparison between Ora.pm and Slack
| | |
| --- | --- |
| Ora.pm | Slack |
| The messages are also organized and kept safe and can be uploaded to drive. | Slack is easy to use but it deletes messages after 10K |
| It is perfectly organized and keeps everything super efficient. | This software is great overall, but it seems a little disorganized since everything is communicated in a chat format. |
What's coming up?
Ora is recently launched simple task management tool and is in early access mode. Features that are being worked on and will soon be included in later releases are active syncs, team chats, 3rd party integrations, mobile and desktop apps, and more.
Frequent questions regarding Ora.pm
Does Ora offer multi-user capability (e.g. teams)?
Yes. Ora is intended for team collaboration. You can work with your teams, divide tasks and get a smooth flow with the tracking and milestone achievement using this simple task management software.
Does Ora offer guides, tutorials and or customer support?
The customer service is available 24/7. You can find helpful materials in both Ora Blog and Ora's Knowledge Center, or if you prefer a personal touch just message them through email, or in the Spectrum community and you can get live assistance too.
What platforms does Ora support?
Web-based (Google Chrome, Firefox, Safari, Microsoft Edge)
Windows app
macOS app
Linux app
Android app
iOS app
What are some applications Ora is commonly used in tandem with?
Slack
Git (Gitlab, Github, Bitbucket, Self-hosted)
Zendesk
Zapier (connect 1,500+ apps with Ora)
Google Calendar
CRMs
Google Docs
Tell us in the comment section if you liked our review and if you are already using Ora.pm, please share your experience and if we could also something that we have missed.