Imagine you've finally decided to throw a party to remember. You spend half the day in the kitchen whipping up your tastiest dishes, planning and then replanning your outfit, and agonizing over the decorations and the guest list. After all that effort, you wonder: how many people will show up? And will they have a good time?
Much like planning a party, launching and growing a podcast also requires loads of prep work for demanding audiences — all with no guarantees of being a hit.
Yet growing a popular podcast doesn't have to be so hard. So we scoured the web, listened to loads of podcasts, and read all the top blogs to discover the four most essential tricks for promoting your podcast in 2021 and gaining new listeners. Whether you have a small but growing podcast, or you've got a couple of interviews recorded but haven't yet launched, here are the four tips you need to make sure your podcast is a smashing success.
Tip #1: Start with High-Quality Audio and Video Content
Just like first drafts rarely become novels, so too do most podcasts require a fair bit of editing before they're ready to share with the world. Editing keeps podcasts focused and entertaining by cutting out lengthy dialogues or by adding a catchy intro song. While the vast majority of your podcast content can be fixed through editing, there's one thing that can't be fixed later: your audio and video quality.
That's why it's critical to invest in high, or at least moderately-high, quality sound and video recording equipment. Consider purchasing a Blue Yeti or Rode microphone and be sure to shoot any video in high definition at least 720 pixels. 720 pixels is within the range of many modern smartphones, however ideally, you'll want to shoot at more than 1080 pixels. This is only available in more expensive phones and cameras.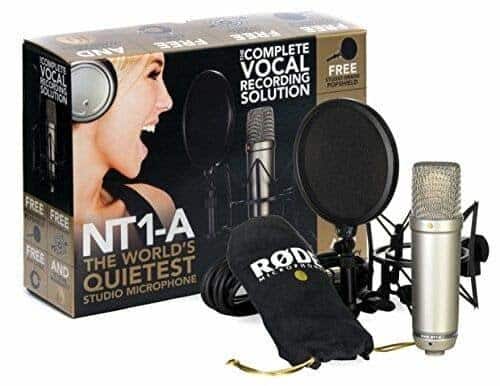 Source: Amazon
Wondering why you should use video when most podcasts are audio-only?
Because some of the biggest names in podcasting, from Joe Rogan to Nas Daily, are using video to connect with their audience on a more personal level. Equally important, making videos and posting these to Youtube for new audiences to discover you and can drastically improve your website's Search Engine Optimization (SEO) ranking. It's as easy as converting your audio (.mp3) to video (.mov or .mp4), something that this article by Backlinko's Brian Dean explains in his step-by-step overview of optimizing your video podcast for YouTube.
Tip #2: Create Audio and Visual Content for Sharing on Youtube and Other Social Platforms
Once you've got your first couple of podcasts recorded, edited, and ready to share, now it's time to promote your episode and get your audience ready for its debut!
But before you start posting pretty graphics on your social media that have little to no relation to your podcast, stop to consider who your intended audience is and how your audio and visual identity can speak to this group.
So whether you're creating a podcast on parenting advice or about your love for extreme sports, you'll want your podcast to reflect your audience's identity with visual and audio branding that communicates the same sense of playfulness or adventurousness that your audience shares.
Find inspiration and keep your branding consistent (and memorable!) by using social media image and video templates. You can also use these templates and online design tools to create unique social media graphics to make your podcast easier to find and remember — no matter which platform you choose for publishing!
Tip #3: Engage your Audience to Promote your Content
Unsure which social channel to use to promote your content? We recommend starting with YouTube, the world's number-two search engine that creates closed captioning and transcripts automatically, and better yet, has an audience actively looking for audio and visual content. If you're uncertain about using YouTube, start with a platform you and your prospective audience are already using, whether it's Twitter or Instagram.
When deciding how to approach your social strategy, keep the advice of influencer and prolific content creator Gary Vaynerchuck in mind. Gary V recommends thinking of social media strategy like a boxing match where you need to spar with your partner before delivering the right hook knockout punch. In other words, he recommends actively engaging with your audience by giving them content that educates and entertains before trying to directly sell them your latest podcast episode.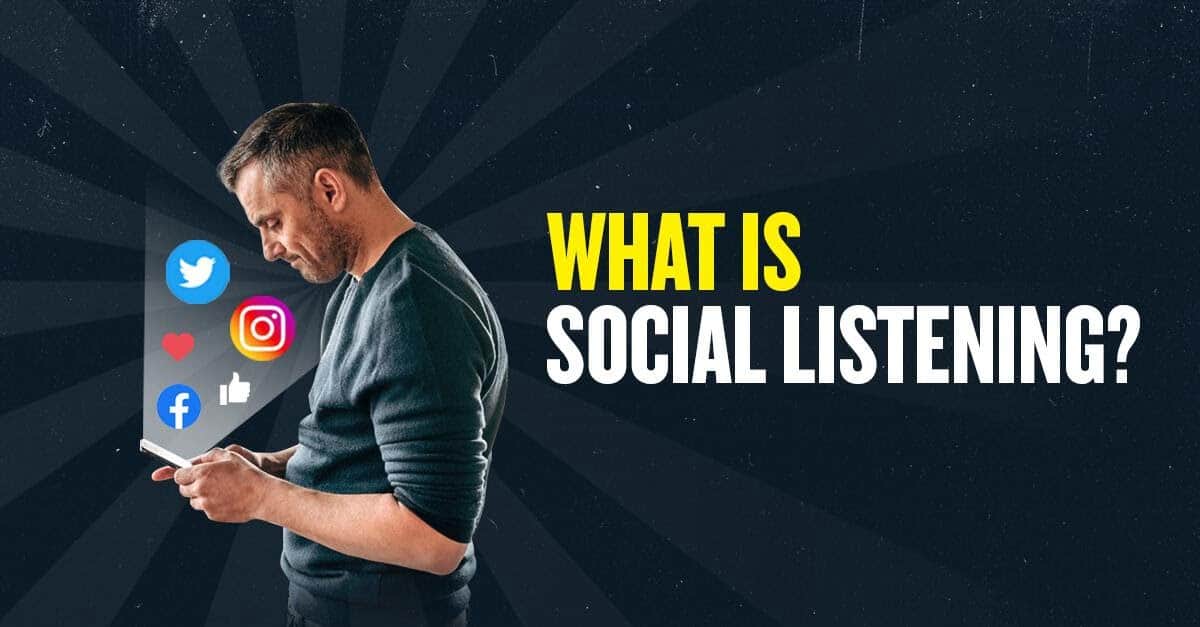 Source: GaryVaynerchuk.com
Take an extreme sports podcast for example. This podcaster might share a list of performance workout and training gear on their social media, while the parenting podcaster could share a video of kids being funny before promoting their upcoming podcast release.
You'll also want to use online design tools to create eye-catching visuals for social media and share new developments to build excitement before your episode release. If you find yourself running low on ideas, ask podcast guests or create a fun poll on social media to ask your audience for suggestions to build fan engagement.
Tip #4: Stay High-Quality – and Consistent
What's the only thing harder than starting a podcast? Successfully growing it! However, if you're determined to reach wider, more engaged audiences then posting consistent, quality content is key.
Ensure excellent quality by planning out topics for your podcast in advance using a content calendar. Your audience will want to know when to expect more episodes, which is why consistently releasing your podcasts and scheduling your posting on social media daily, weekly, or a monthly basis is key. Planning ahead lets you promote upcoming pods on Facebook, Instagram, and Twitter weeks in advance and ensures your topics and themes can build off of one another.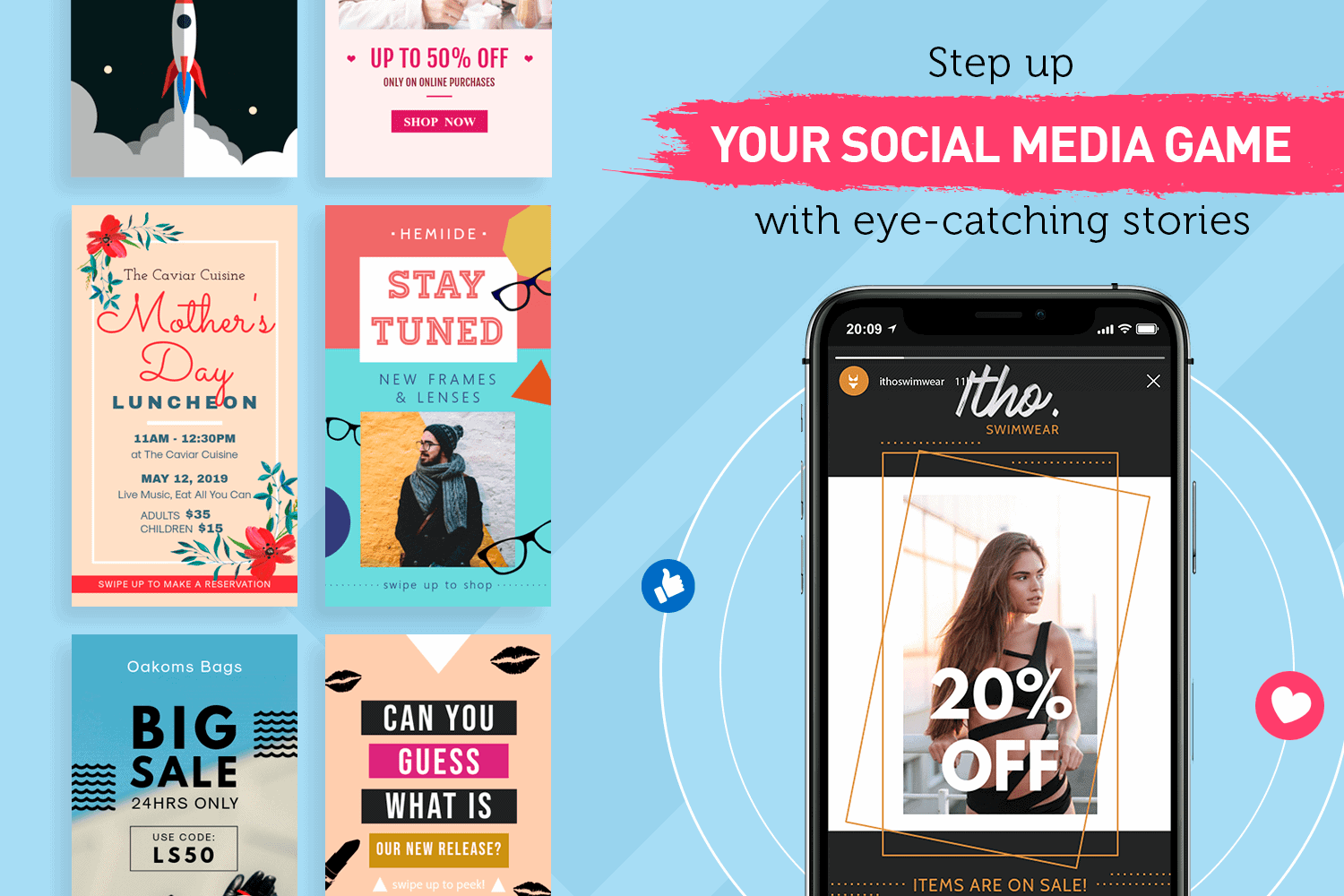 Source: PosterMyWall
In terms of promoting your podcasts, there are a number of strategies you can try. From slicing and dicing your full-length podcasts into 15 to 90 second video teaser clips to resharing your episodes multiple times to including your episode URL directly in your social posts to creating shareable quote images from your pod — the possibilities are endless. Especially if you're looking to attract new audiences, before wanting to listen to your full episodes you'll first need to spark their interest using short snippets and social posts.
Next Steps
You've already taken the hardest step of creating your podcast — but now to reach a wider audience, you need to put into action the four essential steps of podcast promotion. Start by making high-quality audio and video content, then create audio and visual content for sharing on social, engage with your social followers to promote your content, and finally, remember to always stay high-quality and consistent with your podcasting and promotion.
By relying on these four techniques, you'll be able to gain more downloads than ever and build real excitement for your successful pod!