Many of you know what business card is, so let me not explain more about it. But some of you might not know about the online virtual business card is.  Virtual business card is an online version of the conventional business card template. An online business card goes in a different direction than a paper business card. Its goal isn't just to get your phone number address, but to create an awesome, social media card.
Online business card provides business info and links to your social media profiles on Twitter, Facebook etc. Having a business card which links to your online profiles is a cool idea isn't it? A lot of companies seem to agree with this.
In this article I have listed various tools using which you can get your online social business card. Let's begin with. Here are some tips and tools to help you can maximize and improve your business card design.
Retaggr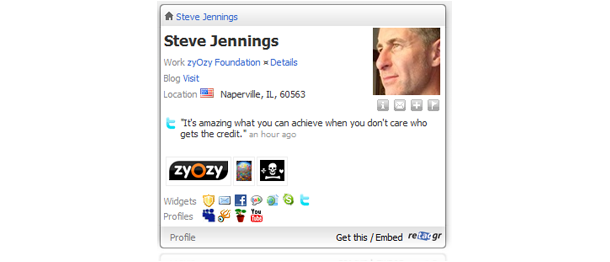 Lets you compile all your online activities and web services into one interactive profile.  It gives a summary of all the different types of social networks or websites that you work with or you own, and letting people a great way to connect with you. Retaggr is also available for WordPress. That acts as a widget wherever your name appears on blogs or other Retaggr-enabled sites. It'll be a great tool for Bloggers to get readers get you know more about you.
Key feature: You can tag a photo with a Retaggr profile.
Allows you to embed retagger tag on a comment you leave on a blog,  to let people see your photo, twitter status, a link to your blog, and links to other social sites like Facebook. You can add any web widget to your Profile Card including Skype, Gtalk, StumbleUpon, Flickr, Youtube, Tumblr and more. But only if retaggr is supported on that website.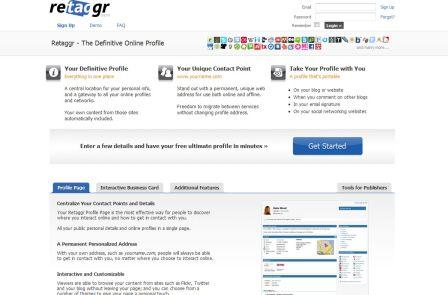 Business Card Tools with mobile support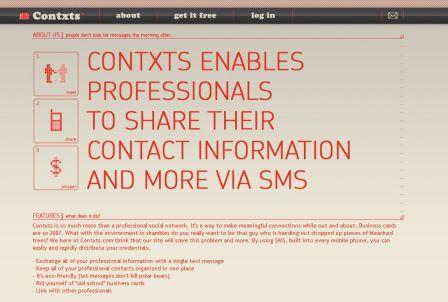 Contxtx is still in beta. It allows you to create an online business card where details can be shared via SMS.  Your txt business card is not just an exchange of credentials. It's also a request to connect profiles through our network. Each and every contact that you make is added to your virtual rolodex. From here you get access to whatever additional information they provide (flickr, twitter, linked-in).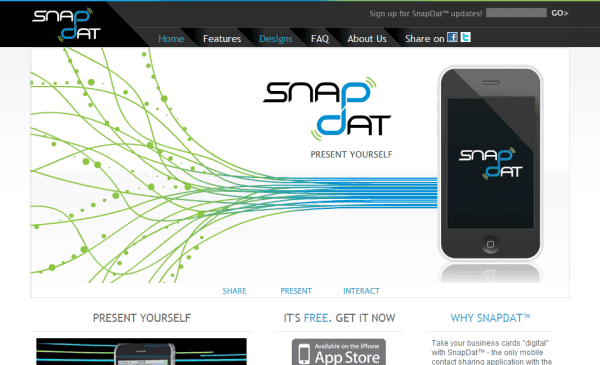 Take your business cards "digital" with SnapDat™ – the only mobile contact sharing application with the familiar look and form of a traditional business card. You're more than a number, so why settle for just giving out your digits. Convey what you want in the style you want.
iPhone users get it from Apple Appstore
The Beam Me Live services enable seamless and powerful lead management and contact exchange between mobile users on any device, network or OS without downloads, installs or subscriptions.