Mobile giant Nokia recently unveiled the latest software update "Symbian Belle", Nokia has made noticeable improvements in the user interface and added rich graphics. Home screen, widgets, status bar, dialogs, notifications and menu system are retouched with new feel and look. Belle is also packed with further application updates, better NFC functionality and streamlined software updates. For now Symbian Belle is available in 3 newly released handsets – Nokia 600, Nokia 700 and Nokia 701. Symbian Belle will also be made available for the Nokia N8, E6, E7, X7, C7 and C6-01. Belle is the first in a series of updates for the platform Anna to compete with the Android.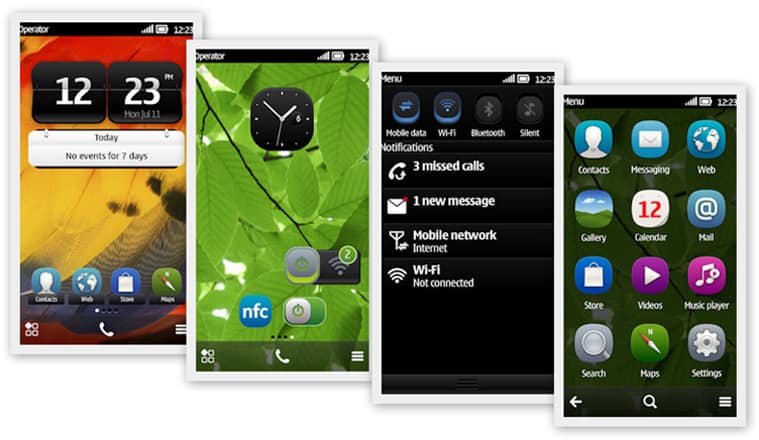 Key Feature of Symbian Belle
Fresh and new look in user interface
The Belle home screen consists of up to six panes rather than three and the widgets can be resized, which gives you a greater flexibility.
Folder less and flat main menu allows all the shortcuts on the same screen.
Improved multi-tasking that displays the snapshot of running app
New drop down menu to access notifications and system status information. It can be accessed by swiping down from the top of the screen.
Improved lockscreen lets you add color wallpaper and missed event notifications
Belle includes the new apps from Microsoft – Lync, Sharepoint, OneNote, Exchange ActiveSync and PowerPoint Broadcaster.
New software updater which automatically checks the new versions and starts the software update process.
In all the aspects Nokia has added the fresh and new look to make the update more users friendly but one can obviously find out the features which have been imitated from Android including resizable widgets, flat menu, pull-down notification area etc. Whatever it is, all the Nokia fans are waiting curiously to keep their hand on the all new Nokia Belle.