With the improvements being consistently brought about in Artificial Intelligence (AI) technology, there surely have been many positive things happening! But, a software like Deepfakes has created a negative impact using this technology.
Deepfakes reveals how the software made use of faces of famous celebrities and created fake adult content. The celebrities who became a victim of this content are Gal Gadgot, Arianna Grande, and Taylor Swift. Image recognition is used by the AI (Artificial Intelligence) tools for interchanging the images of the people with that of the victim's.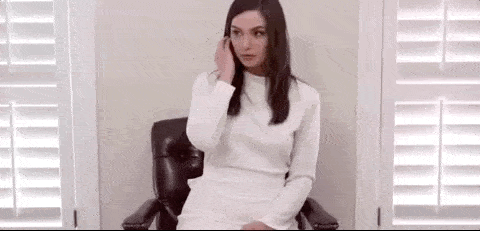 Several media platforms including Reddit, Twitter and PornHub stood against it taking necessary actions against people posting AI-generated videos.
"Reddit prohibits any sexual or suggestive content involving minors or someone who appears to be a minor," the company officials said updating its policy. "Depending on the context, this can in some cases include depictions of minors that are fully clothed and not engaged in overtly sexual acts. If you are unsure about a piece of content involving a minor or someone who appears to be a minor, do not post it," they further added.
Working of Deepfakes
Their working can be explained in simple terms, a fictional interpretation of a person's facial characters can be made using the artificial intelligence technology, just like morphing faces using Photoshop. Deepfake software is also known for matching the expressions with that of the original video. This is like an mp4 version of morphing. And Deepfakes has been portrayed on wrong entities. It works in terms of porn. How does it look so original? If the face swap is used on a person possessing the same body size and shape, like that of the interpreted person's then it looks very real.
How this software was developed is still a secret. It got a lot of undesirable attention by people when a fake porn video of Gal Gadot's was witnessed by an enormous number of viewers. Following to which, other celebrities also became a subject for such fake porns.
Soon FakeApp, a similar application was released which was developed by a user of Reddit. FakeApp makes it effortless to swap anyone's face on just any other person. You literally never know who can become a victim! It assesses through a lot of videos and pictures on the internet and then interchanges the face with the chosen person. The software then places the image of the person in each frame and links the facial expressions to the original person in the video.
Use of Deepfakes
It's true that Deepfakes grabbed a lot of attention, all thanks to the adult content it generated. This software was also used by face swapping Nicolas Cage in several movies. One more video was released using this software where Micheal Scott's face was interchanged with the face of, US President, Donald Trump.
Actions Taken on Fake Explicit Content
According to reports, Reddit, Twitter and the adult site, Pornhub has banned all such videos. They've restricted the usage of this software in the respective websites. The Motherboard was also informed by Twitter that it banned everyone's account who posted videos which used AI technology and will continue banning such accounts further.
Even the website known for publishing explicit content says the use of AI-based videos did not support the company's policies.
"We do not tolerate any non-consensual content on the site and we remove all said content as soon as we are made aware of it. Nonconsensual content directly violates our TOS (terms of service) and consists of content such as revenge porn, Deepfakes or anything published without a person's consent or permission," says the spokesperson at PornHub.
Though Google and Facebook have not yet announced any actions on this matter. It is expected that they will also take some preventive measures against the Deepfakes content.
Apps Using Such Technology
If you have still not noticed, remember Snapchat for this matter? With over 500 million users around the world, it has the filter of face swapping. Though, the Snapchat version of face swap is not that advanced or realistic. However, as of now, there are a lot of applications available online or in the Google Play and Apple App store that supports such features.
(Featured Image Courtesy: Media Snip Today)