Virtual reality isn't an esoteric technology. Making your own VR movie, game, app, or experience doesn't require arcane knowledge or a computer science scholarship. All you need is the right tool, an artistic vision, and a little bit of determination.
Make VR development simple with these seven creative-friendly tools:
1. Unity
Unity is a robust and friendly game engine that is capable of making stunning VR apps and engaging experiences. Unity utilizes the numerous prepackaged VR kits and allows them to integrate into the engine seamlessly while also allowing you to add more assets from their acclaimed asset store.
VR can redefine our understanding of typography, layout, and how we visually communicate information. But if graphic designers are not well experienced in programming languages like C# to code in Unity, executing those new ideas becomes a major uphill battle. Therefore, companies need to pay attention to how to hire a graphic designer as the results of their work will have a major impact on the overall user experience of VR.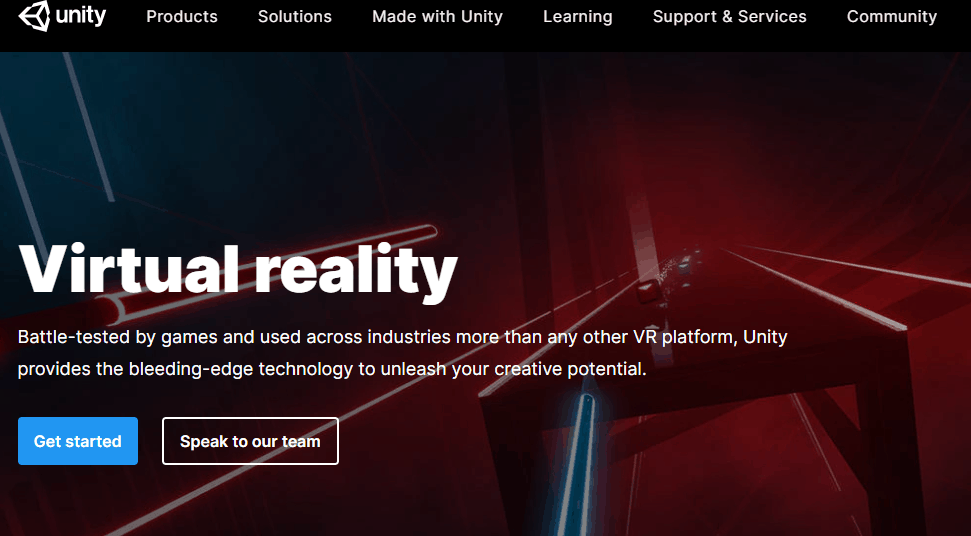 By combining what others have created with the professional pedigree of an established engine you can make VR games that will immediately gain attention.
Exporting through Unity is simple too, giving your game the best chance of success by granting it exposure to every major VR platform. The community for the Unity engine is fantastic too and they are always willing to help a budding VR developer find their feet as they begin creating VR dreams.
Pros:
Cons:
Outdated assets
Troublesome UI
2. VRTK
Then you have the VRTK which allows users to build VR apps quickly with their expansive library of tools and scripts that make the VR development process as painless as possible. The open-source service is available to any and every person who wants to create something special in VR. It does, however, require a bit of technical knowledge to navigate effectively but that can easily be remedied by visiting with their community.

Pros:
Extendable toolkit
Couple with powerful engines
Open-source
Cons:
Requires technical knowledge
Steep learning curve
3. Unreal
The Unreal engine, on the other hand, is known for its power and accessibility as it is one of the best for artists to use and one of the best to look at.

The Unreal engine is known for its graphical prowess and expansive library that allows users to build games with the much simpler blueprint mode which allows for visual scripting. These elements make Unreal an attractive engine, but sadly, Epic knows that as well.
As a result, the asset store is a little more limited with higher prices and less outside support. Even so, the Unreal engine is a phenomenal utility for making great VR experiences as an artist with little interest in C++.
Pros:
Top-of-the-line gaming engine
Better graphics and interface
Free to use
Cons:
Hefty royalty fee
Fewer assets and templates that are more expensive
4. Cryengine
In a similar vein, you have the CryEngine, a powerful and cumbersome beast that is capable of producing some of the best looking visuals that money can buy. Even with its more technical nature, the CryEngine is a worthy endeavor for those potential developers who want to get better at coding at the same time.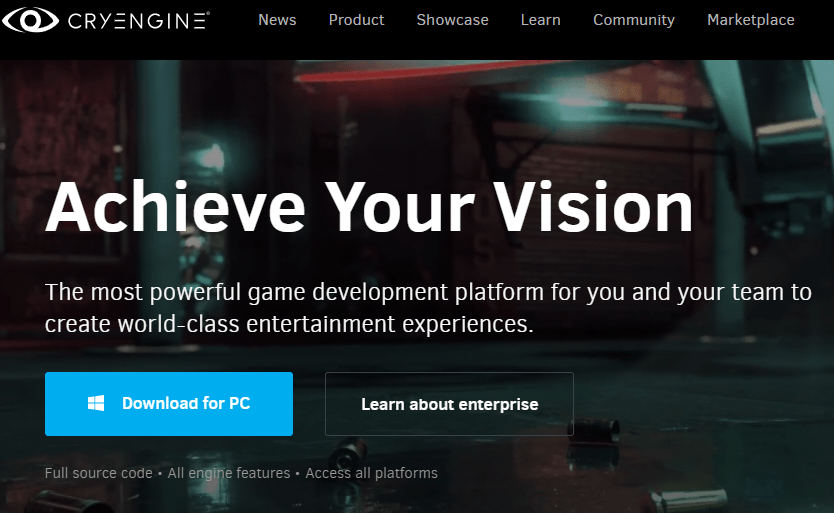 The steep learning curve is fairly offset by Crytek's great community which is so constantly supportive of new developers and projects.
Pros:
Cons:
Cumbersome
Steep learning curve
Fewer available assets
5. Vizor VR
Web-based VR creation tools used to make interactive pictures, videos, and virtual worlds in 3D.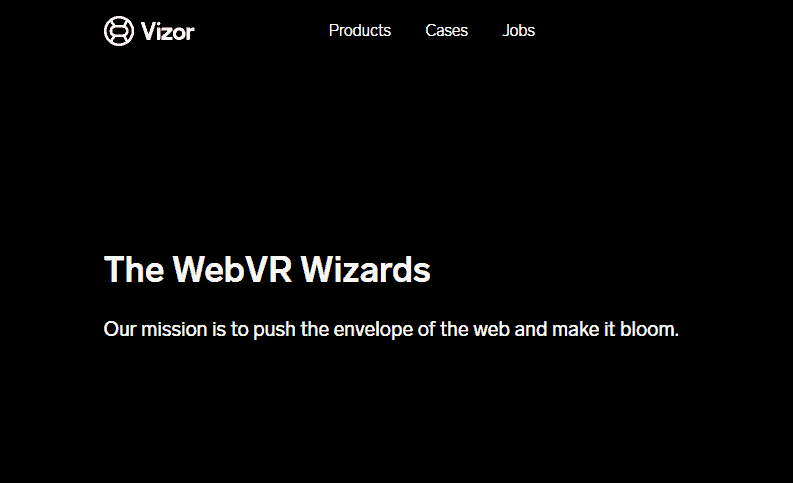 Pros:
Make VR in your browser
Learn the basics of VR
Create annotated videos and 3D images
Perfect for marketers, artists, and techies
Cons:
6. Entiti VR
A robust web-based app with visual programming that allows for granular refinement of 3D worlds and objects.
Vizor VR is sort of the opposite of CryEngine in many ways, however, none are more important than ease of use. The Vizor VR tools allow for simple VR development in a web-based environment which will tech artists and other non-technicals the ins and outs of VR development.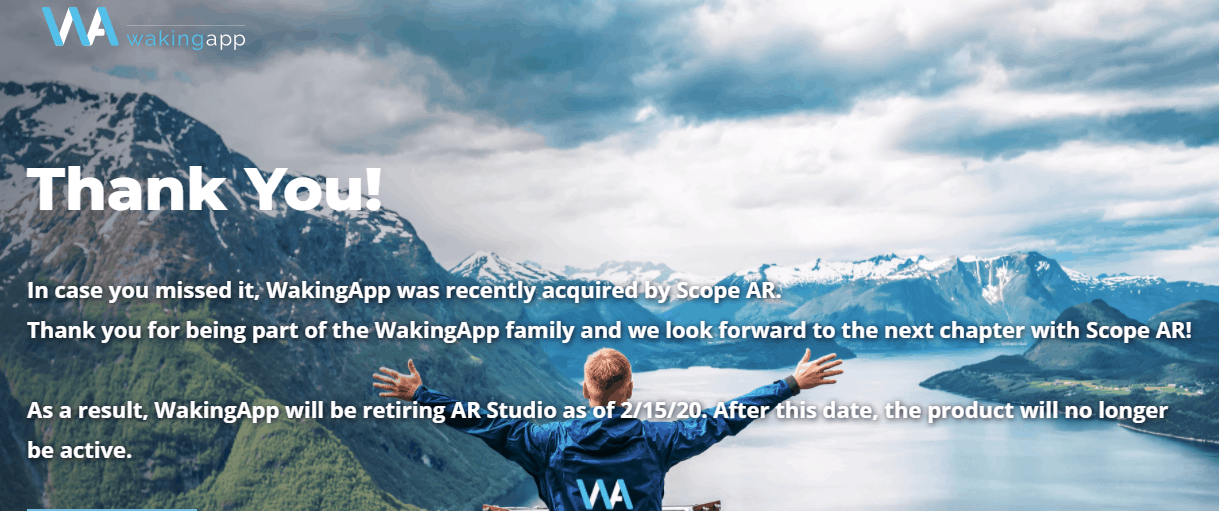 As an intro to VR development, it is outstanding and provides creative users with many outlets to show off their 3D creations. For marketing, Vizor VR makes its simple to produce engaging marketing campaigns utilizing VR quickly and with minimal training.
Pros:
Web-based VR creation tool
Cons:
Must supplement with downloaded software
No programming experience (drag and drop logic)
The learning curve is steeper relative to other no-code tools
7. InstaVR
A relatively easy-to-use web-based VR program that suffers from a lack of functionality. However, if you're looking to make VR for advertising or marketing purposes, InstaVR can be a great fit.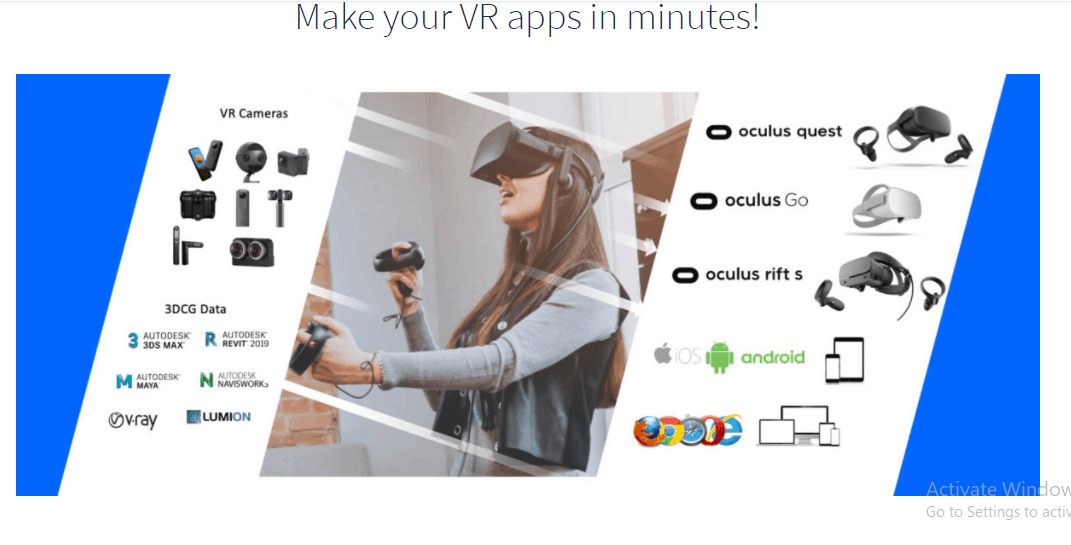 Pros: 
Extremely easy-to-use
Free assets included
Cons:
Developing VR apps may seem like an improbable feat for artists but thanks to modern development tools it's now possible for the least technically gifted to make the most enrapturing digital art.
VR itself has seen a frantic rise in popularity thanks to the PSVR by Sony, Oculus Rift, and HTC Vive, amongst others. This direct jump in sales and popularity has benefited developers and artists tremendously by making the VR market essentially wide open to ideas. Luckily, engines and kits are out there to make VR development as simple as dragging and dropping without having to know the minutiae of object-oriented programming.