What is The NVIDIA GeForce Experience?
The NVIDIA GeForce Experience is a companion application to NVIDIA's Graphics Cards. It keeps your graphic card drivers up-to-date, optimises your gaming settings automatically, and makes sharing with friends simpler for you. If you were searching NVIDIA GeForce Experience Not Working, you're on the right place, in this article we've listed some tried and tested troubleshooting tips to fix this issue.
What Are the Causes of Nvidia GeForce Experience Problems?
For various people, the reason of the error pops up may be different. This issue may be caused by a variety of factors. The error may be caused by faulty files or applications, or by a hardware problem
Another common explanation of this problem is that you do not have a driver for the GeForce version you have installed. There is an easy fix to this. So, keep on reading to find out how you can troubleshoot this problem all by yourself!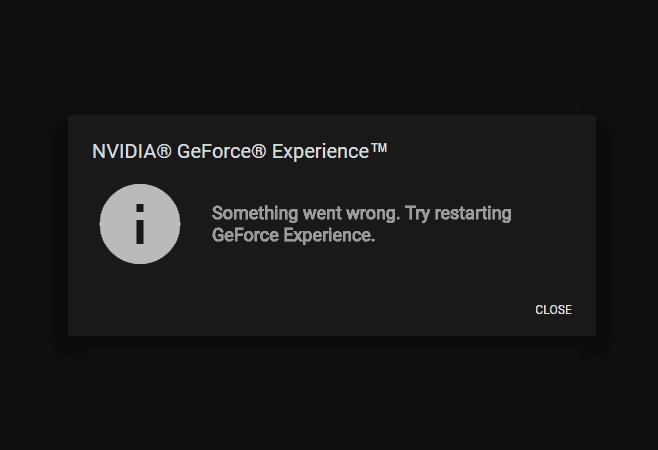 Solution 1: Is Your Operating System Up-To-Date?
First things first, you need to check if your Windows is Updated. To do this simply follow the instructions below:
Press the Windows key.
Go to Settings and look for "Update and Security"
Once you're there, Secret "Check for Updates" Or "Install Now Option"
Simply restart your system and launch Geforce To see if the error is fixed.
Solution 2: Is your anti-virus software preventing you from using NVIDIA software?
Your anti-virus software is supposed to safeguard you, but it isn't always accurate. It may mistakenly classify the GeForce Experience as a hazardous application at instances and blocks it from being used.
to fix this, just disable your anti-virus software and attempt to open it again to see whether this is the case.
If it still opens after removing your anti-virus, you'll need to add a rule to it to permanently whitelist the GeForce Experience program to avoid future issues. However, this is different for every anti-virus software. To find out how to do this, you'll need to see the instructions for your particular anti-virus software.
Solution 3: Is Your GeForce Experience No Longer Available?
There are instances when software malfunctions and shuts down. It doesn't always notify you when this occurs, so double-check to make sure it's turned on.
Verify by following these steps:
By hitting the Windows and R keys on your computer keyboard, access the Run Menu.
In the textbox that appears, type "services.msc" and hit Enter.
In the menu, look for "NVIDIA GeForce Experience Service" and choose it.
Once the option has been chosen, Right-click it and choose either the Start or Restart.
In the services list, look for "Nvidia Telemetry Container."
Select the Properties option with a Right-click.
Changing the starting type from Manual to Automated.
Reopen the software after completing these steps to check whether the issue has been resolved.
Solution 4: Have you Updated Your Graphic card Drivers?
NVIDIA releases driver updates on a regular basis, and you must install them. These patches include various bug fixes and software updates that make your burdens lighter. They ensure a smooth flow of work so you don't have to worry about a thing.
You may either manually download the drivers when they become available or use a service like Driver Support to handle your updates for you. SOftware like driver support helps its user keep track of various updates and patches that companies release so that the user is hassle-free.
To get Driver Support up and running in no time, here's what to do:
Install Driver Support and Run the Program.
To identify all of your components, open the program and conduct a scan.
Use Driver Support to get your driver reinstalled for you.
And it's as easy as that! you're all set up. You can relax knowing that all of your driver updates will be handled automatically and without your involvement.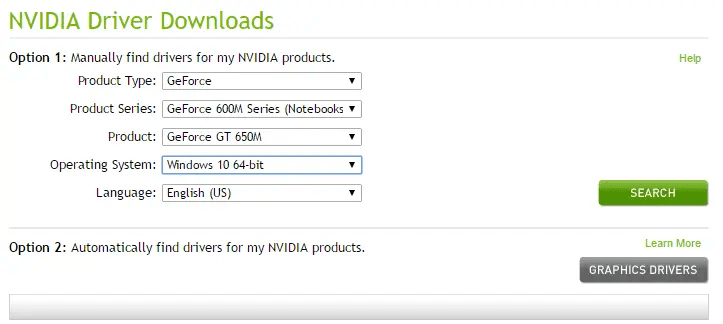 Solution 5: Download And Install The GeForce Experience Software Again.
Fixing any lost data or computer files that were corrupted during an install will solve the issue. If a faulty program is the cause of GeForce Experience not opening, you will need to reinstall it.
To finish the procedure, follow these instructions:
By hitting the Windows and R keys on your computer keyboard, access the Run Menu.
Type "control panel" into the input box.
Select "Programs" from the drop-down list.
look for the uninstall option.
In the menu, look for "NVIDIA GeForce Experience" and choose it.
To remove it from your computer, go to the menu and choose to uninstall.
To redownload the installation, go to the official NVIDIA webpage by clicking here.
Open the file you just installed.
Follow the installation instructions.
Open the GeForce program once it has been reinstalled to ensure that everything is working properly.
End Note
We've looked into how to fix the Nvidia GeForce experience not functioning problem, and now, you on your own can fix it! (hopefully). Nevertheless, after executing the abovementioned troubleshooting techniques, this post will help non-technical people in dealing with Nvidia GeForce experience problems. Therefore, check out these solutions one by one till your problem is fixed. That's all for now, see you next time!