Mac computers have been considered the most secure and reliable computers due to its closed source and advance featured security systems. Every Mac allows you to put a personal password to let you keep your computer safe and away from anyone else. In this competitive era, engineers are working hard to improve consumer's user experience on computers. More efficient security system have made by computer engineers to keep them safe from attacks. With the evolution of smartphones, they have also involved making our life easier and better. If you own a Mac computer, you can use any smartphone or device Bluetooth connectivity to lock or unlock your computer. Yes, you heard it right! in this article, we will tell you how to unlock mac using Bluetooth.
Also Read: How to Backup iPhone With iTunes and iCloud or Apps
We have also discussed in an article on how to unlock mac using android phone. With the help an app, you can unlock mac which uses Bluetooth connectivity to do this task. The app consumes very less energy as it uses Low Energy Bluetooth. You have to follow some steps to configure the app with your Mac. After that, it will start performing its task successfully.
Also Check: Remote Control your PC using a Smartphone
How To Unlock Mac Using Bluetooth?
The app will pair Mac with your smartphone or other device using Bluetooth connectivity. The app will run scripts for locking and unlocking and your Mac. Follow below steps to enable this feature.
First of all down the Proximity from the below link.

Now go to System Preferences > Bluetooth and pair your smartphone or Bluetooth device with Mac.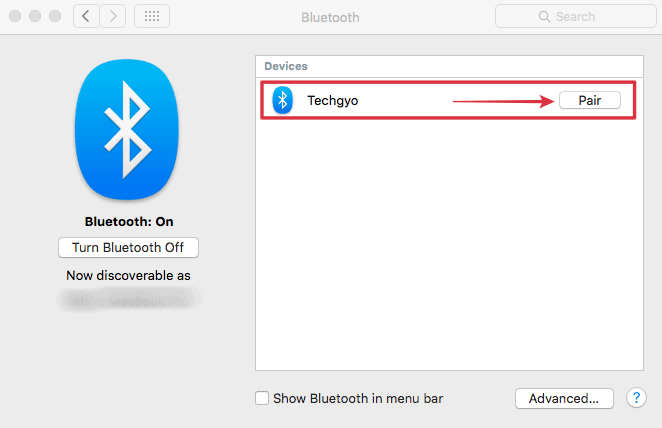 Now got to Applications > Utilities and open "Script Editor".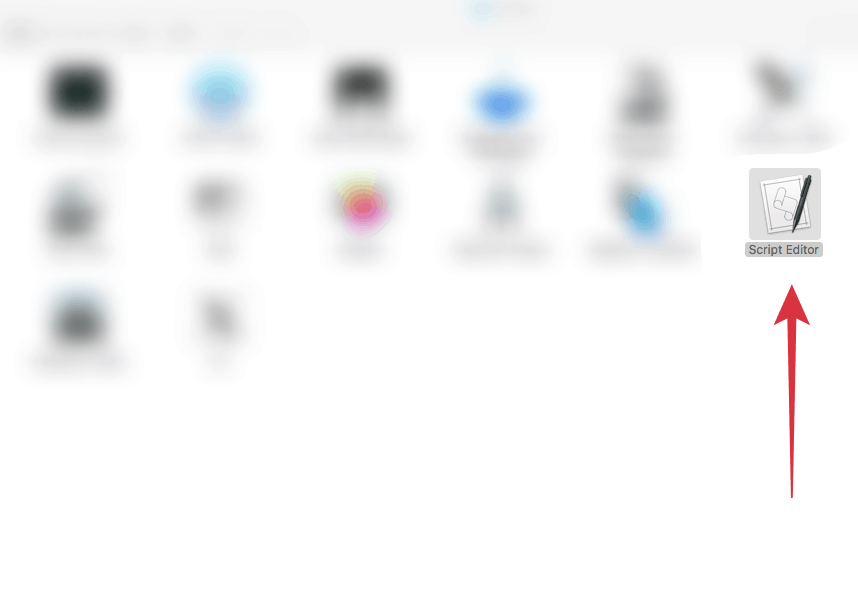 Now create a new script by adding the following code. Save the script by the name "LockMac"
tell application "System Events"
set ss to screen saver "Random"
start ss
end tell
Create a new script and add the following code. Save it as "UnlockMac".
tell application "System Events"
set ss to screen saver "Random"
start ss
end tell
Now go to the "Proximity Preferences" of the app from the "Finder" bar icon on your Mac. Click on "Change Device" and select the device that you want to use to perform Lock and Unlock task on your mac. In the following step, select the LockMac script in Out of Range Script and UnlockMac in In Range Script.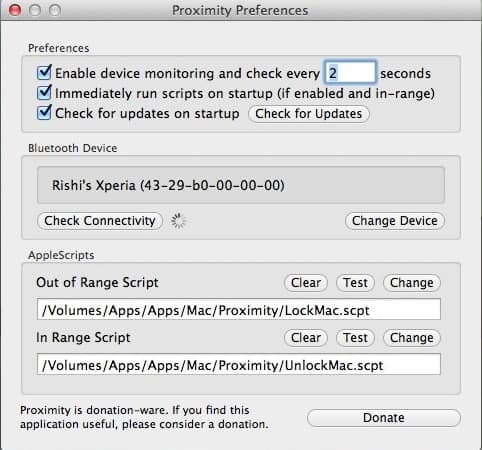 You may also be interested to read: Best Solution to Secure Your Mobile
Your job is done. The Mac is almost ready to lock and unlock using Bluetooth device. If you have any doubt or query, let us know in the comments section below.