One of the biggest worry homeowners have when going on vacation is the idea of leaving their home unattended. No matter how great of a neighborhood your house may be in, it can never be exempt from burglary or any unwanted break ins. There's nothing worse than coming home from a wonderful vacation only to find that your house had been violated while you were gone. There are ways to prevent this from happening to you and your home. We've gathered 5 tech tricks and gadgets to help you protect your home and help you have that stress-free vacation you've been planning for. If you are planning to trip, do check our 10 Must Have Tech Travel Accessories
Keyless Door Locks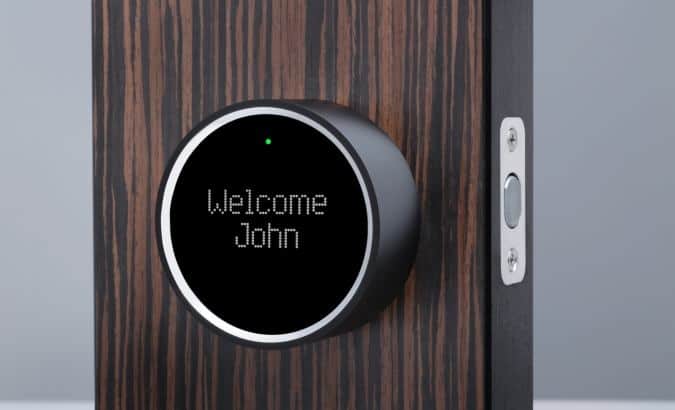 Regular door locks are some of the most accessible entryways for expert burglars to handle. They just don't provide your home with enough protection, especially if it's not protected from the inside. Keyless door locks immediately eliminate access from outsiders that would be using traditional picking techniques. There are many different types of keyless door locks. Many of them have numerical buttons that allow you to assign a specific access code. Some use a combination of keys and access codes in order to open. There are also door locks that require a biometric entry in order to open or even a smart phone pairing. Any of these will provide your doors with the extra security to protect your belongings inside.
Digital Doorman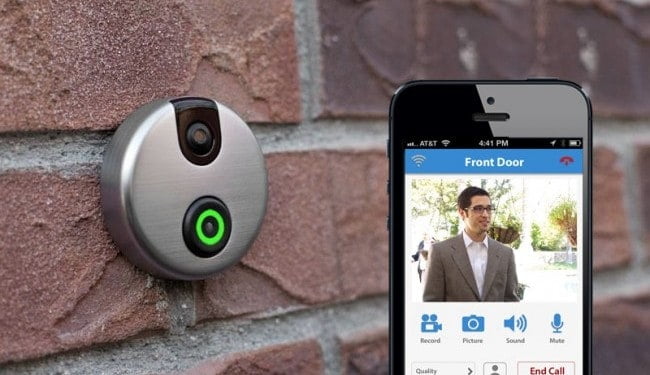 A digital doorman allows you to have access to see your front door area from anywhere and anytime using a live video feed. Most of the time, the ringing of the doorbell or an activated motion sensor will alert the digital doorman. It'll then send a signal to your smart phone and allow you to see who is at your door. Most digital doorman systems are also equipped with a two-way intercom, so you can actually talk to whoever is trying to get access into your home. It's also a good way to fake that you're actually home even when you're not. You can tell any stranger who's checking to see if you're home that you'll be right down, and it's a guarantee that they'll leave before you know it.
Remote Garage Opener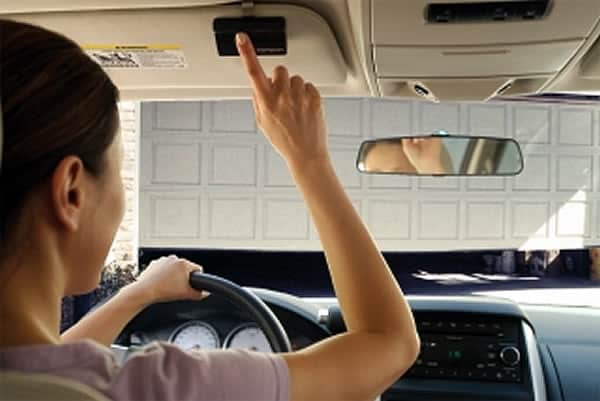 Many homeowners rely on their garage door to get inside their homes. It's no surprise then that professional burglars will also use this option if they are sure that the homeowner is not around. A remote garage opener system is usually equipped with video capability, so you can see what's going on in your garage at any time. You can check other things as well such as temperature and whether it's been accessed recently or not. You can also find other uses for a remote garage opener. If you somehow need someone to access your home while you're not around, you can easily open the garage to do so. You can also monitor everything as it happens and make sure that your garage is completely closed afterwards. If you live in UK, you can try this Garage Door Company in Leicester
TCP Connected Bulbs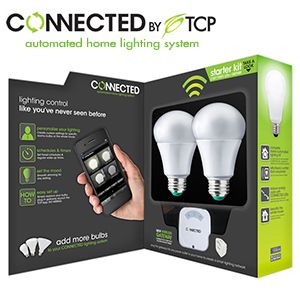 This is something that you can have throughout your home. TCP stands for Transmission Control Protocol, half of the communication system that transmits data over the Internet. There are light bulbs now that are manufactured with the capability of TCP connectivity, allowing you to have complete control of your lighting systems remotely. What this means for your home is that you can turn your lights on and off while you're away at a distant location. Professional burglars tend to scout their targets and their locations before doing anything. When a burglar notices that your lights haven't been on for a while, it gives them a signal that no one's home. Having TCP connected bulbs eliminates this issue completely, especially since you can schedule the activity of your lights the way you like ahead of time.
Home Monitoring System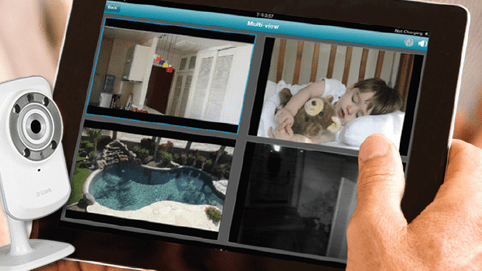 A complete home monitoring system might be pricey for some budgets, but it's worth it. To have constant video access and feed on your home is the ideal amount of coverage that you can have for safety. If it can't prevent burglars from entering your house, it will at least capture any event of a break in. The good news is, burglars are likely to avoid most homes that have a monitoring system. So just by having a camera setup on the exterior of your house, you're already protecting it and preventing any burglar attacks. There are many home monitoring systems now that you can set up on your own without hiring a third party. You can set these up so that you can access the camera feed through your computer or your smartphone. It's something that will give you that extra peace you'll need while your away, ensuring that your home is safe along with everything else that you've worked hard for.