Are you also struggling with the youtube comments not showing errors? This guide will serve you as a permanent fix to this issue.
YouTube is a platform that hardly needs any introduction. Its widespread use is exponentially increasing every day. Thanks to digital marketing, every Jack is a champion in this trade, and is present some or the other way, on this platform.
No! seriously I mean it. From kids to elderly parents, one and all are YouTube users or even content hosts.
That said, lately, in a platform so huge, there have been a lot of customers complaining about youtube comments not showing issues. Today, I am here with some handy solutions to the 'YouTube won't load' issue that is prevailing among many a user.
Fix the 'YouTube comments not loading' issue with these simple fixes
Here are 8 easy fixes. Please try them one at a time and make sure that you restart your system after the fix, for better results.
1. Internet Connectivity can fix comments not showing on youtube:
Major issues on the computer system are typically the silliest. Trust me! Many times the solution is as simple as just a button press, which triggers all the big issues. So, foremost, check your internet connectivity.
Try to restart your system. If the problem is with your network, then make sure the internet is all set and stable to proceed.
Once you ensure that was the factor, try and post your comments on YouTube. If still youtube not showing comments then go to the next fix.
2. Wait for the official fix for youtube not showing comments
Statistics state that as of February 2017, more than 400 hours of content was uploaded to YouTube every minute. So many video uploads would certainly pose innumerable issues on the go. In addition that more than one billion hours of content is being watched on YouTube every day. The records in May 2019 stated that more than 500 hours of video content are uploaded to YouTube every minute.
That said, the YouTube team is a wonderful group of professionals, who are continuously striving to keep pace with the excellent users and in the process of arranging new improvements and fixing issues.
So, if you find stuck at some point in posting comments and encounter the error saying 'YouTube comments not showing'. Then don't worry. Just wait for the changes to be implemented or at least get reverted to the original. Either way, you are left with no immediate fix. You need to halt the process for a while.
But, if you happen to find the same 'YouTube won't load' issue, even after a day or two, then probably you need to fix it some other way.
3. Clear browsing data to avoid YouTube won't load error:
All of you might be very well familiar with cache data. Several websites and applications try to save their data locally on your device. The answer to the typical question " Why are my YouTube comments not showing?" could be lying in this data. Yes, the next time when you try to access data from such websites, there are chances of encountering some missed data or missed cache files.
So, when you may come across, my YouTube comments not loading, Chrome and other websites might be asking for clearing the logs. Just clear the browsing data in chrome and YouTube and try posting your comments.
You can clear all your Google Chrome browsing data with either of the two simple steps:
3.1 Clear browsing data using Ctrl + shift + del on a new Browsing Window.
Now this works well on Chrome, Mozilla Firefox, and Microsoft Edge.
Just open a new browsing window and click in the search tab and press Ctrl + shift + del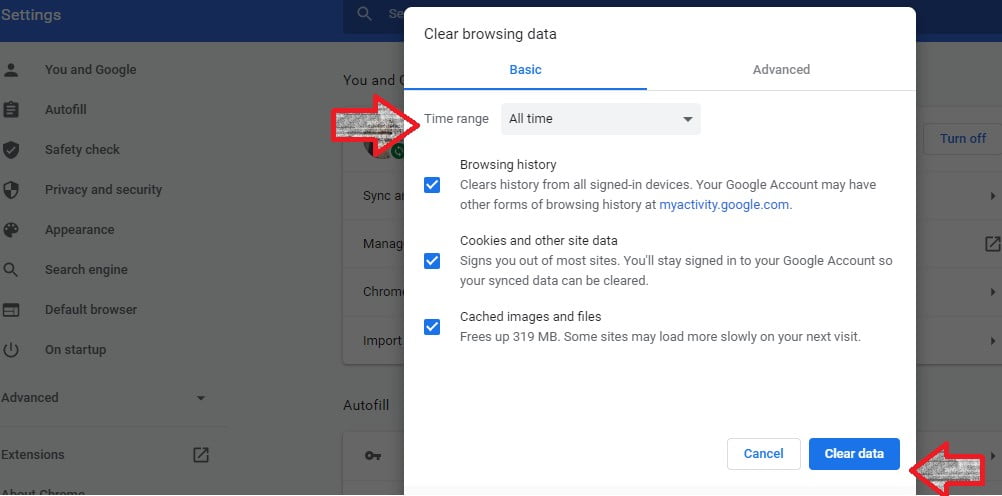 Or
3.2 Clear browsing data through History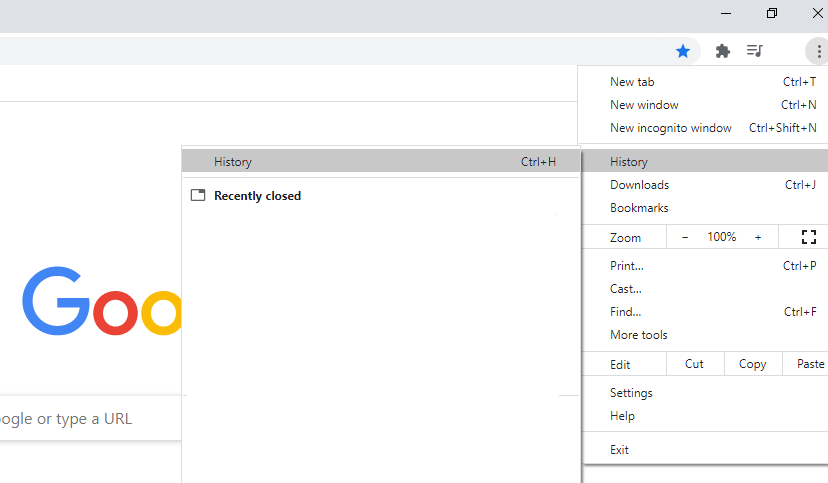 So, that's how you clear the browsing data and pave for commenting on YouTube.
4. Clear your systems temp files
Another quick fix for the 'youtube comments not showing' issue is as simple as clearing the temporary files.
Run
Type %temp%

Select all the files in the list and clear.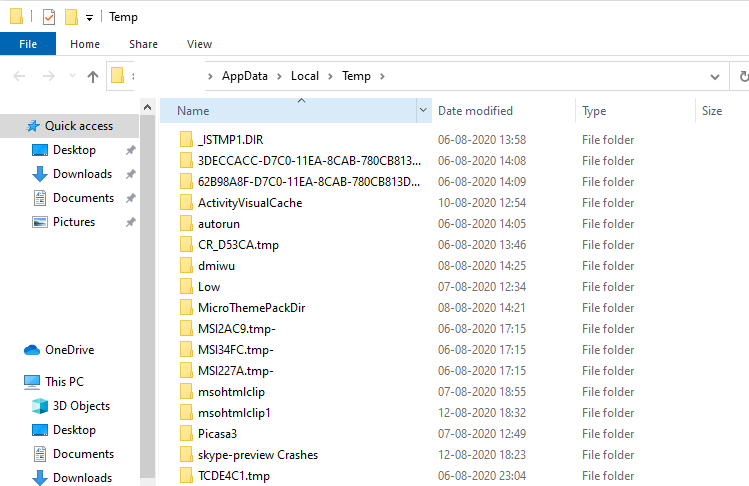 Clearing temporary files is as simple as that. And it can help you solve your YouTube comments not showing errors. So try it.
5. Revert to the old YouTube layout
If all the above solutions to correct the 'Why are my comments not showing on youtube?' question, fail to work, then you can possibly try this one.
Change the YouTube layout back to the older version. This might fix the issues that are cropping up due to some error in the new layout or some compatibility issues on your device. According to Alexa Internet, YouTube ranked 2nd most popular site just behind Google, in August 2018. That explains the constant renovations and advancements the website would be undergoing to maintain the position.
So, next time when you get stuck, with the error 'YouTube comments not showing', you can change the layout of YouTube in your system, to verify your compatibility and hence derive a solution for the problem.
How can you change the YouTube layout?
Open YouTube and go to your profile and click to open Settings.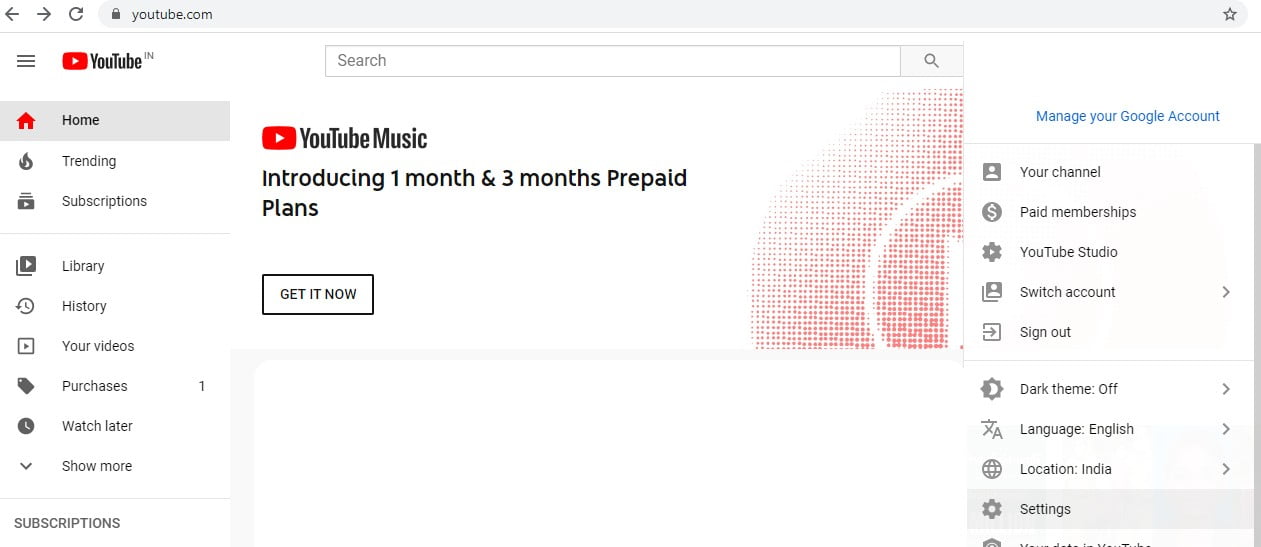 In settings, go to Channel status and features.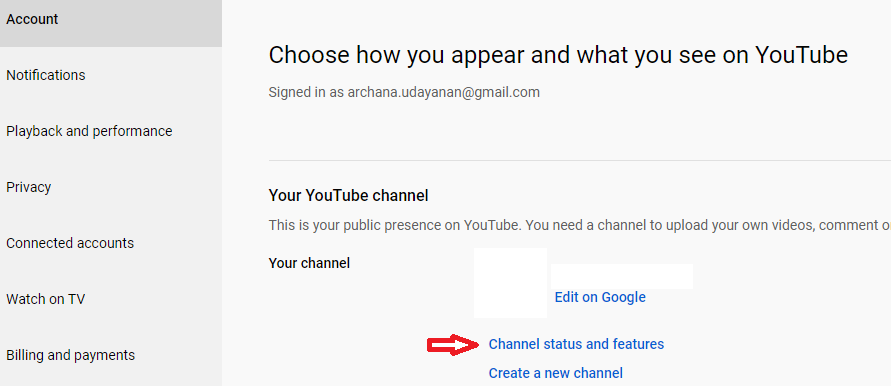 Now click on the main YouTube logo

This should revert you to the older YouTube layout and resolve your YouTube won't load issues.
6. Disable proxy connections
YouTube, like several other applications, encounters errors when used via a proxy network. Therefore, any other proxy website on the VPN service of your device(if any) might be causing this 'youtube comments not showing' error.
So, you can disable all proxies and VPN apps when you are trying to access YouTube and try to comment. This should resolve the issue, or jump on to the final solution.
7. Disable misbehaving extensions
Sometimes you experience the 'My YouTube comments not loading' error after installing certain extensions. If you happen to encounter the same then this might be some broken extension issue.
There is a simple fix to this issue then. Open the page from an incognito window in your browser. And Bingo! my youtube comments not loading, Chrome solves just like that.
8. Clear Youtube App Cache and App Data(For Android and iPhone)
If you discover my YouTube comments not loading error in your android phone then the best option is to clear the YouTube App Cache and App Data. This is the best-recommended fix for any technical problems pertaining to apps.
While if you happen to find the error on iOS, then you don't get to use this option. The best easy solution to this error would be to remove the app and reinstall YouTube app on your iPhone. It automatically clears the app data and fixes the 'My YouTube comments not loading' issue
Concluding Note:
Here, you have the 7 exquisite solutions to your query "Why are my youtube comments not showing?" Fix your YouTube today and enjoy the latest videos and don't forget to comment!