For some people, the internet is an endlessly wonderful entity. It provides information at the click of a button, as well as instant communication and the ability to use the platform for whatever we're seeking in life. For others, it's a creature to be avoided at all costs, with some individuals choosing never to shop online, never to enter their personal information and to avoid participating in social media.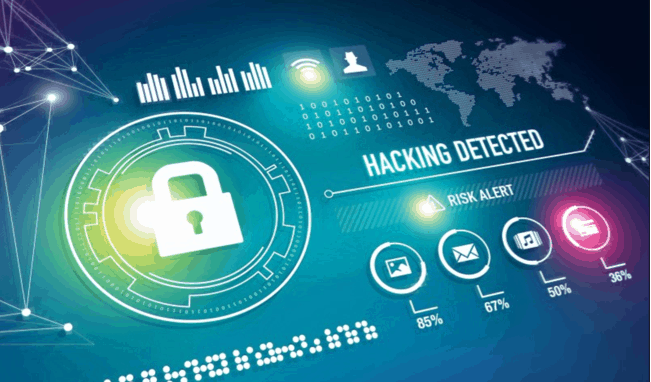 For most, however, it's probably somewhere between the two. The internet is a double-edged sword that offers a plethora of benefits to those who use it, yet a healthy dose of mistrust and an awareness of the security risks involved in using it prevents us from falling prey to crimes such as fraud or theft. But with technology changing every day, how will the evolution of security impact small businesses?
Firstly, with so many businesses recognizing the benefits of using technology to automate labor-intensive processes, it's likely that the demand for web-based applications is going to continue to grow. As a result, it's certainly possible that increased demand could worsen security, with developers stretched to meet project deadlines and beat their competition, which could result in overlooking crucial security flaws. Also, developers are likely to outsource some of their work to keep up with demand, which poses a problem if the team working on an app don't understand an organization's or industry's particular security needs. All the while, those looking to exploit security flaws get ever more sophisticated in their techniques.
On the other hand, you could make a viable argument for security actually improving over time. The longer web-based apps are produced (and the more established 'best practices' become) the better the security of various types of apps could become in turn. Whatever the case, there will be an impact on small businesses. In order to avoid falling prey to poorly built web-based apps, small businesses will have to start paying higher regard to the quality of the apps they're using, choosing to invest in products from well-respected developers – even if they have a higher price tag to accompany it.
Similarly, small businesses will need to be aware of the risks posed by 'shadow IT' – third-party cloud-based solutions in particular. In an era where we're quick to enter our credit card details for a service that's been marketed as a fix-all solution to our problems, businesses risk sharing their valuable data with the wrong people. That's because third-party cloud-based solutions take control away from a business's IT department and places sensitive data in the hands of those they may be unwise to trust. However, the problem isn't as hopeless as it may initially sound – especially if small businesses heed the advice given regarding shadow IT.
But what about the kinds of tasks that businesses have traditionally carried out on paper, and are now doing online? For example, completing a tax return is something that's historically been conducted on paper, but with the rise of technology, more businesses are choosing to submit theirs using the internet. This has the potential to become more problematic, as this article acknowledges: tax return season is a prime time for phishing attempts to be carried out and, across the Pond, British taxpayers already suffered 17,000 phishing attempts last year. What's required, therefore, is better education around behavior of cyber criminals in order to prevent this aspect of web security worsening. Some of this education may need to be delivered by IRS, but in the mean time, small businesses would be well advised to read up on cyber crime and complete their returns using paper tax kits until they feel confident that they know how to avoid having their information intercepted.
All in all, there are many instances where it's likely that web security will impact small businesses in a negative way in the future, particularly if security can't evolve quickly enough to keep with the pace in which businesses are using the internet. But there are plenty of things small businesses can do to improve their security online – so long as they're prepared to continually research and be aware of the risks they face.