We live in a mobile age, and the executives who make up the backbone of the increasingly networked businesses around the world are showing that they too can keep up with a consumer's trend-setting ways by applying ubiquitous mobile tech to their own business activities, whether they be at the workplace, commuting home, or at a meeting in the other side of town.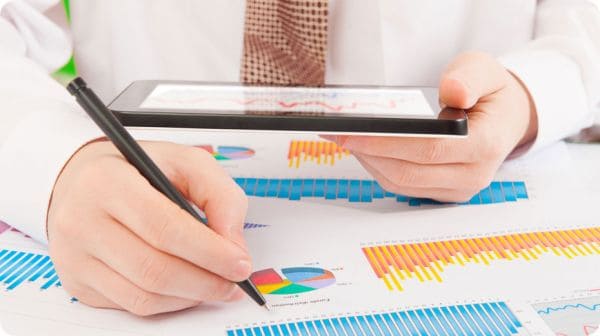 The modern day mobile executive has changed from a stereotypical BlackBerry user — conducting one-dimensional communication transactions (emailing back and forth to colleagues and bosses) — to applying a multi-device and multi-platform approach to their internal company communications, customer engagement, business decisions, and on-the-go productivity.
A recent Forbes Insight study showed how executives are now moving towards the use of mobile phone and tablets to conduct their business, supplanting the standard desktop and laptop PCs — a trend that is set to increase as executives view web-enabled mobile devices becoming their primary business platform within the next few years.
However, it is not just the increasing ubiquity of smartphones and tablets that are driving this change in the executive sphere. This must also be attributed to thousands of software tools that can now be used across multiple devices, making a briefcase's worth of mobile gadgets into a powerful and dynamic portable workstation.
So more clearly, where are these specific changes taking place for the mobile executive?
1. Staying In Charge, No Matter The Time Zone
The declining budget of some companies has sought to streamline the business infrastructure in many of their departments, essentially "doing more with less". Executives, supported by the rise of BYOD (Bring Your Own Devices) and the application of their skills, have taken on this challenge by not only communicating with their workforce more but also by using the full suite of tools to direct and manage any time, anywhere. There are currently 78% of executives who now use their mobile devices to gather business information during their personal time, 71% of whom do so while socializing at business lunches, and 66% while at their office. This level of immersion carries on to the time they commute, while watching TV and even during exercise.
For many companies that have readily adopted mobile tech, silo-style communication barriers are now broken. Modern mobile CRM and internal HR tools, for example, allow executives to easily communicate and manage their workforce, and deepen their engagement with customers. Workflow solutions, combined with email and other communication channels give tech execs the power to assign projects, analyze company metrics, design marketing campaigns, and shift workloads right from the palm of their hand.
2. Right Mix Of Apps And Devices
Just because laptops have traditionally given executives the power to conduct their work on the go, doesn't mean that they are necessarily tied to that technology. According to the Insights survey, the percentage of executives using mobile devices instead of other devices for their primary business activities will dramatically shift from 12% in 2010 to 51% over the next few years.
Now, as more and more executives shift towards mobile devices rather than PCs the choice of applications and software tools has become more important than the choice of devices to facilitate their work. The question has fundamentally changed from blackberry vs. android vs. apple to one that looks at what software can give execs and their companies the best solution.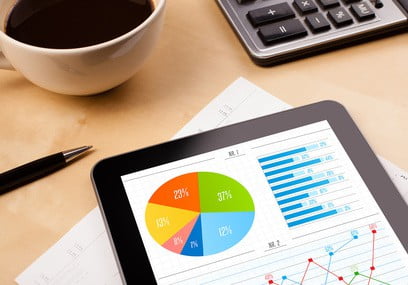 To complement this choice, many executives tend to carry more than 4 devices to deal with their different day-to-day work activities. And this is heighten by an expansion of the BYOD movement to what can be called Bring Your Own Data & Apps, with executives more and more willing to own their data (similar to what can be seen across consumers) and choosing to use apps they found and liked as opposed to only apps provided by their company's IT department.
Some applications, like chatting apps work better on small devices, like smartphones, allowing easy access to both emails, and quick communication channels without needing too much space on a train or being too obvious in a meeting. For management purposes, viewing presentations or making collaborative decisions on project management, for example, an executive will most likely take out their Tablet device, which can give them a more dynamic overview of their work.
3. Context And Filters Are Now Your Best Friends.
It used to be that getting any information at all from your home base was hard, but now there is a deluge of Information. Whether it's emails, news, or social feeds the mobile world now has every consumer and executive plugged permanently into a seemingly endless news stream. This continuous connection, and the need to have the right filters to organize the information consumed, is compounded by the fact that lines between personal and professional lives are becoming blurry and increasingly intertwined. For many mobile executives, one single device will be used to contact family and friends, as well as being a device for social networking, gathering news, and work activities.
For execs who tend to do their business research via these devices this means that it is becoming increasingly important to apply solutions that can provide context and have the right options to filter out the unnecessary information at any given point in time (e.g., contextualized streams for family, friends, work and interactions with specific brands or industries).
With around 61% of executives now gathering their industry-related news via mobile devices instead of laptops and desktop PCs, researchers have found a vast amount of this data is gathered predominantly through email newsletters, industry news sites, general news sites, and social media content — the latter playing a smaller role.
With so many streams of information, filters within the apps, or even apps which specifically centralize all these data streams into one, user-specific feed, are set to be some of the most powerful tools for execs on the go.
The Future?
The future of the mobile executive will rely not only on the networked company, but also the rate at which adoption of new tech is distributed throughout the company, its executives, and applied as an essential part of the business workflow. Now, tech's impact on an executive's overall work suite has already allowed them to not only improve their productivity standards, but those of their respective companies giving them the competitive edge they desperately strive for in a dynamic international market.
About the Author
Pascal Nizri is a senior business and technology executive at one of the largest banks in the world, and the founder of Chekk, a fully customizable iPhone app that centralizes and manages personal and professional data, mails, social networks, and news.