The Patriots win over the Atlanta Falcons in 2017's Super Bowl LI will go down in history as one of the greatest comebacks of all time. However, while New England lived up to the post-season hype, one thing did not: virtual reality.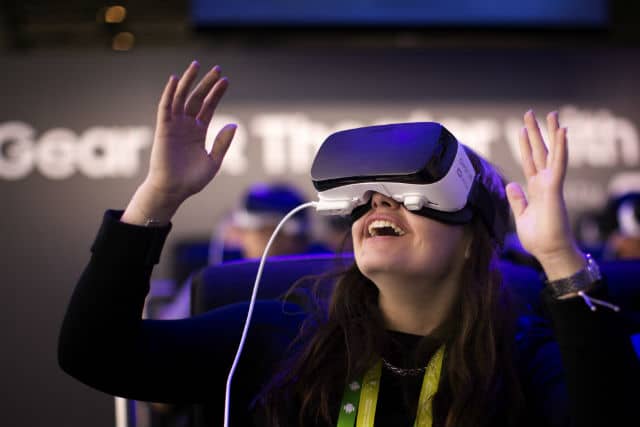 Indeed, one of the coolest bits of buzz leading up to the Super Bowl might have been news that you'd be able to watch highlights of the game in VR. Unfortunately, the VR experience has been described as "lackluster" by more than a few. Terry Collins sums up the experience in a post on CNet:
"So, instead of watching the game live on my TV at home, I can choose to put on a VR headset to watch highlights on a fake TV in almost real time? Sigh…
Miheer Walavalkar, co-founder of San Francisco-based startup LiveLike VR, the company behind the Super Bowl's virtual reality highlights, told me the goal is for them to enhance — not replace — watching Fox Sports' televised broadcast.
What a letdown."
Collins goes on to mention that several major sporting events have offered VR broadcasts in the past year, and it wasn't just for highlights. The US Open and Masters golf tournaments, the MLB Home Run Derby, pro boxing, NASCAR, and various NBA and college basketball games have all been broadcast in full-VR.
Apparently, the Super Bowl's status as a social event is what kept broadcasters from taking the VR-plunge, as well as lack of certain fine details. "Broadcast video from VR also just isn't good enough yet," says Collins. "When colleagues at CNET have watched VR broadcasts in the past, they've complained about blurry images and the lack of any commentators or scoreboards to help them understand what's going on."
Stumbling Out the Gates, But a Strong Future Ahead
Despite this hiccup, VR is poised to be a dominant force in entertainment moving forward–and as Samsung leads the charge in pushing consumer VR with offerings like the Samsung Gear VR for the Galaxy S6 and S7 lines, you can bet that you'll be seeing more of these headsets on coffee tables in living rooms across america. Don't let the latest Super Bowl be an indicator of VR's potential, because it's a sore indicator of what's to come.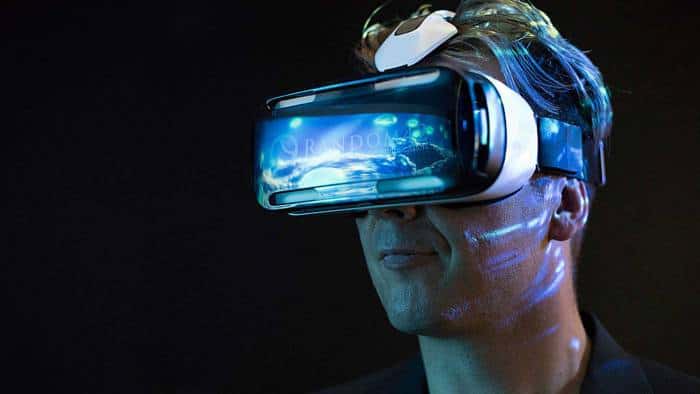 VR concerts, for example, have recently become an actual reality. Recently, Live Nation and NextVR teamed up to begin presenting concerts in virtual reality, and other companies are joining in on the market. Sony, for example, has just released the "PSVR" music experience, which features full movement, letting you "walk" around the concert. Sony claims this is the first VR experience with such a feature. While it's currently still probably most viable to take a point and shoot camera or a camera phone to a concert to capture your favorite moments, in the future we might be able to relive the moment as if we were there, essentially stepping into a music video.
Videoconferencing may not be considered entertainment, but when you think of hosting a party and how hard it can be to find the perfect venue, you begin to realize just how appealing a virtual meeting space might be. While unified communications have reached a point where we can hold global meetings via iPads with front-facing cameras, the idea of full immersion is appealing to businesses as well as consumers. Imagine, instead of driving to a coffee shop to meet for discussion with your book club, you can just throw on a headset and be "transported there" immediately. From social events to business meetings to educational lectures even, VR is already changing the way we meet via video conferencing.
Virtual presence robots may very well end up replacing the current iteration of telepresence robots, which you might find yourself encountering in the office and at public schools. Telepresence robots, which basically look like segways with iPads attached to them, are used when kids get too sick to go to school, or when you want to work remotely but retain mobility in the office. However, when you mix this idea with drones (which Google is working on) as well as VR, you might get something a little closer to a fully-immersive–not to mention awe-inspiring–experience.
VR eSports might not be a surprise to some, because aren't video games where the idea for virtual reality sprang from in the first place? Nevertheless, it's still further away than any of these other practical applications. Even though SLIVER.tv is described as "Twitch for virtual reality", the VR aspect of the experience is still relegated to viewing instead of participating. This is because adding in the interactive mechanism is much more complicated than streaming a dynamic audio/visual feed. Still, the day will come when we see people playing video games standing up and gesticulating wildly, instead of sitting at a computer clicking a mouse button. Checkout some virtual reality games.
While these four examples don't even begin to cover all of the potential applications for VR, they do serve to illustrate just how widely those applications are spread. We may have to wait some time before the limitations of immersive world technology are truly tested, but that reality is on its way, so close that's virtually already here.