Everyone craves that one thing everyone else is trying to breach- privacy. There is no a human person conscious enough to have an opinion who does not lie to have some privacy. Really, even children will tell you not to look when they are undressing even when you changed their diapers when they were younger. While everyone is craving some privacy, more and more people are looking to break the privacy. There are many software and small devices that have been invented to breach the privacy of people. Parents want to see what their kids are up to, Spouses want to know whether there are being duped or not and thieves just want to know when you have money. In all these commotion there needs to be a way to keep your privacy intact and keep people from find out things that they should not know.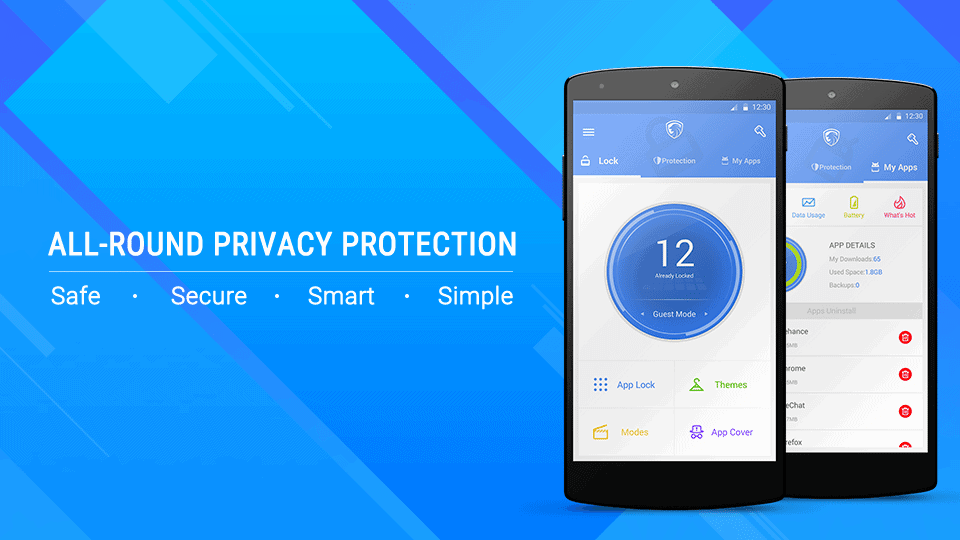 LEO Privacy Guard is an application that has been developed to increase the protection of your phone and other software that you have in your phone. You are also able to safe guard the images and videos you have on your phone that you want to keep from others. 
Setting up LEO Privacy Guard takes longer than it does setting up most applications however; the time spent on the application is worth it. In the set up, you are first required to set a master password for the application. You will also have to answer one recovery question in case you ever forget your password. This allows you to be the only one who can unblock your phone if it blocks because you forgot your password. You are also able to assign a new password after you have correctly answered you recovery question so make sure it is something you are going to remember. 
How it is set up
After you have set the pattern and recovery question, you will be presented with three screens which you can slide from one screen to the next as you pleas. The first screen contains two modes: the guest mode and the home mode. In the modes you can set he apps you want to set passwords to. You may select any number of apps for the modes as the modes are not dependent upon the number of applications that run on them. The modes are to be activated and used according to the specifications you have set on your phone. The app lock mode allows you to lock specific applications.
 In the second theme you are allowed to choose from an already downloaded section of which you will want to be displayed on the phone when the phone is locked. If you do not like the themes being displayed, you can choose a theme from the many that are brought to you. Lastly is to choose which more you want to use mostly between the home and guest mode. The app cover allows you to select cover all you applications with one password. There will be a fake application and a real one in which only you will know how to navigate keeping your phone safe even when it is take without your permission.