Everyone likes the convenience of fingerprint sensor, and the new MacBook lineup comes with fingerprint unlock on the power button. However, there's still a way around for those who own previous generation Macbook users to unlock more conveniently. One is using Apple Watch or iPhone, but you don't have either these, here's in this article we will explain in detail about how you can use your fingerprint enabled Android smart phone to unlock it. There are plenty of apps which let you unlock Mac using Android smart phone. You can also check ways to backup photos from the android phone.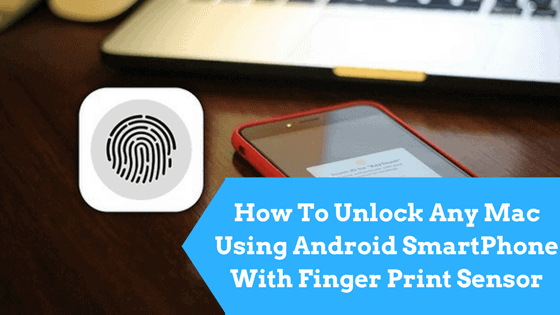 As Mac OS is a closed source operating system, you must have an iPhone if you want to do any task that can be completed via a smartphone. There is an app called MacID for iPhone, which lets you unlock Mac using smartphone's fingerprint sensor. Fortunately, there is also an app for Android smartphone called DroidID. You can use this app to surpass the hassle of typing Mac's password again and again and add an extra layer of security to your Mac. You can also check tips for making smartphone more secure.
Once you install this app on your smartphone and set up it with your Mac, you can easily unlock Mac using Android's fingerprint sensor. Whenever you open your Mac, you need to type the password. Just tap on the DroidID notification on your phone, scan the fingerprint sensor, Boom! Your job is done.
Requirements For Using DroidID
Before using this app, you must assure that your smartphone has Android's Marshmallow version or above which has a fingerprint sensor. Also, your Mac should have El Capitan or above version of Mac OS running on it. Currently, this app is available only for Mac. The Windows version may soon release. So here are some steps that you can follow to setup DroidID on Android and Mac OS.
Bonus tip: Did you know you can Run Android Apps on Window?.
How To Setup DroidID On Mac OS and Android?
Before using this app, you have to follow some steps to install  DroidID on your Mac and Android smartphone. After that, you have to integrate both of them with each other.
In the first step, download DroidID for your Mac and Android phone. You can follow the below links to download it for both the platforms.


Install the app on your Android phone and open it. You will see a code on the app's screen as shown in the screenshot below.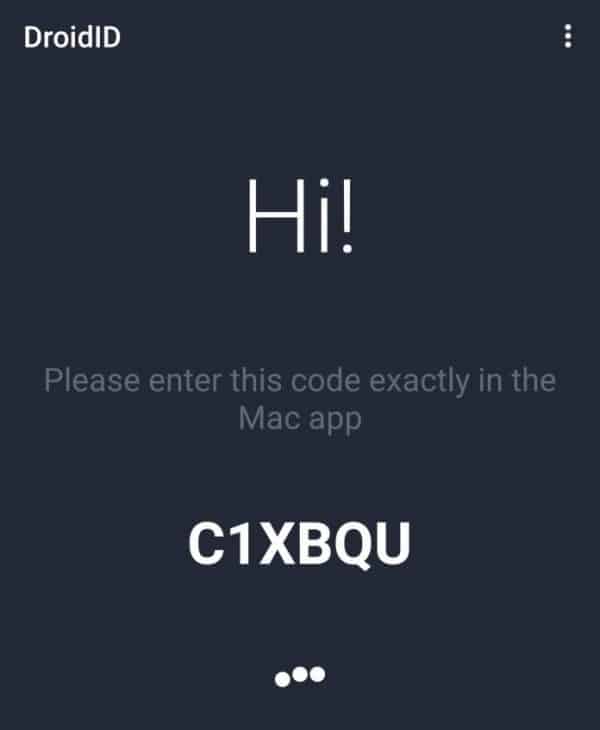 Now install the DroidID for Mac and open it. Enter the code in the first box, that you get from the android app. Enter your Mac password and then click on "Connect" button.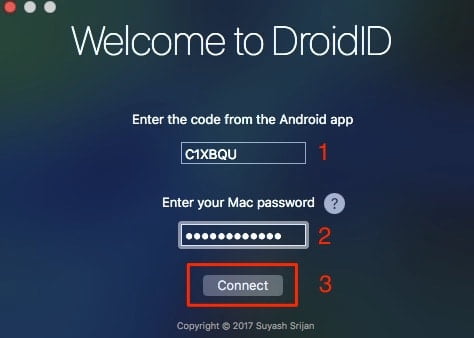 The configuration will be done and you should see "DroidID is ready" message on the Mac screen. Click on the "Close" button.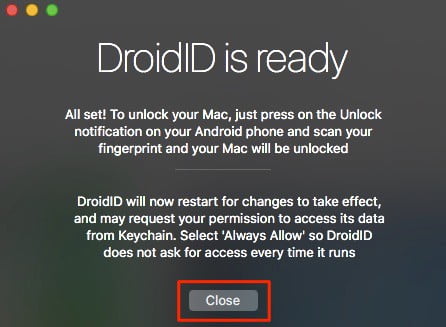 Simultaneously, you will see the screen like this on your Android phone. It will ask you to "authenticate your fingerprint". That means you are done. You are ready to Unlock Mac Using Android Smartphone.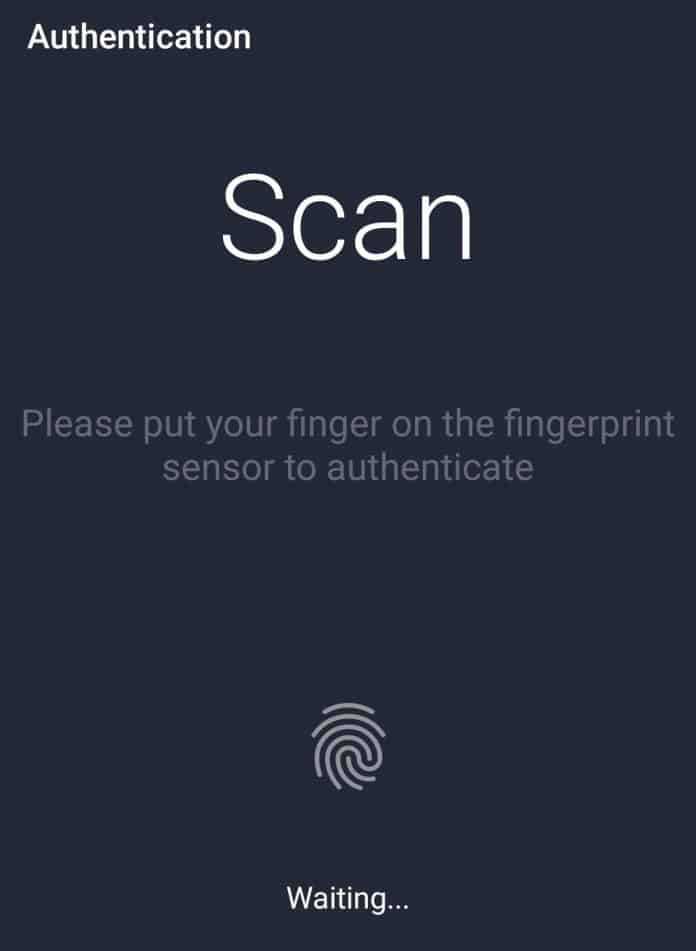 By following the above steps successfully, you can easily unlock MacBook with android phone. When the screensaver begins on the Mac or when the Mac goes to sleep automatically, just scan the fingerprint reader in the DroidID on your phone.
When you will manually lock your Mac, it may not work. And also, when you will start your Mac it may not work. To work it automatically, you have to follow some more steps to work it automatically. Also, check Lock Screen Widget On iOS 10.
Click on "System Preferences" by clicking on the Apple logo just on the top left side of your Mac screen.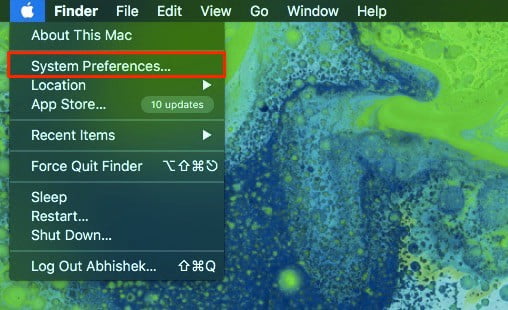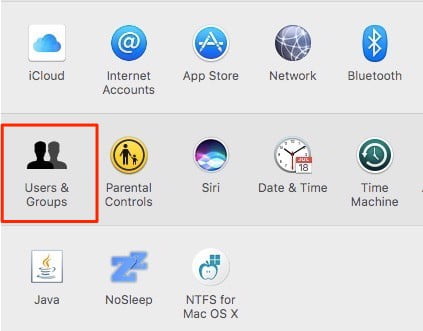 Go to "Login Items" and click on "+" at the bottom of the screen.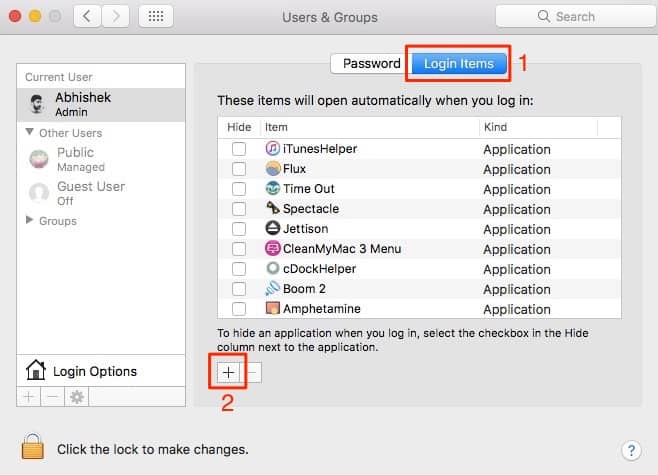 Navigate where you see the DroidID.zip and click on "Add".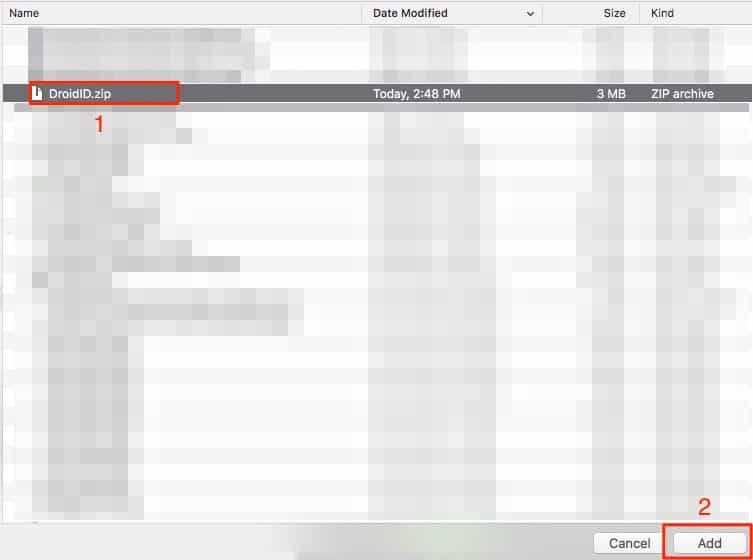 Also Check: Remote Control PC Using Smartphone.
Now it will automatically start every time your Mac restarts. DroidID is a pretty good app that can make your Mac user experience even easier. It uses Bluetooth connectivity to unlock Mac using Android phone. Let us know in the comments if you have any query.