Top Female CEOs around the globe that inspire us to do more. What do quality and knowledge have to do with gender? The answer to one of the most unbiased questions have been passed around like a joke and doctored for ages now. Subjugate different sectors and you supposedly lose the woman's touch in terms of behavioural execution. It is no longer about how things are projected or about opinions getting sabotaged every day or just a walk in an empty lane. Are the judgement and treatment exasperating? Of course, it is! But is there an answer to shushing the world not by combat but by moral strength of being and knowledge contribution so that the world becomes a better place for everyone irrespective of gender differentiation? Hell yeah! The periods of endurance take different forms and reasons for each woman. Call it inspiration or breaking chained demarcations of sorts, some women have climbed their ways to the top where no attribution of public abomination exists or succeeds in making an impact in any form whatsoever. Here are the Top Female CEOs who has proved that leadership and knowledge don't have to be gender-biased!
Much Hate? Dropping hatred out and about, let us celebrate without the distasteful distractions of age-long differences. Who is to say which is which and you, woman, will go beyond expectations and live for yourself!
The spectra of business are a tough spot under a spotlight view of successful entrepreneurs and CEOs. Compare associations and you will see only 6.4% of the top 500 CEO roles held by women as surveyed and published by Forbes in 2017. Let us not shout and protest about the staggering percentage and instead extend a congratulating hand towards the ones who have made the world proud. Leading a company is huge on its own terms and to fight the battles and get to that point have all been made possible through amazing stories that led to the foundation of having women as inspirations. Here are some of the top female CEOs from around the world who continue to change history in the pages of the unwritten social agenda.
Mary Barra – Chairman and CEO, General Motors
The first-ever woman to become the CEO of a major automaker, Mary Barra sure has set an example. Her career in General motor started when she was only 18 in early 1980, a fresher right out of college. Ever since then, she dedicated everything towards working for the betterment of the company and the results paid off when she was appointed the CEO of the company. With relentless determination and dedication, she made it to the top of the game and also made way for hundreds of women to dream big.
Indra Nooyi – Chairman and CEO, PepsiCo
From rags to riches, her story inspires people from around the world in ways that matter more than just the materialistic pleasures of life. Her life is no short of a biographical tale of compromise and trial. Holding multiple degrees in different science subjects and management, her life in corporate started with Johnson and Johnson and there was no looking back since then. She joined PepsiCo in 1994 and took over the title of CEO in 2006 and rest as we know is history. Her contribution to increasing the company's net worth within the short period of her leadership is truly unbelievable! She is one of the top female CEOs who has given the company a different look and feel altogether!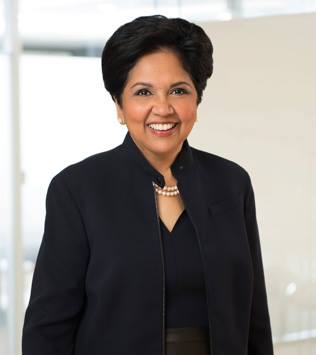 [amazon_link asins='B076FBPFVS,B01NCX2XE3,8170289726′ template='ProductCarousel' store='123tunestore-20′ marketplace='US' link_id='1b8ff976-23d0-11e8-adfb-61ac7d04f3dd']
Marillyn Hewson – Chairman, President and CEO, Lockheed Martin
Another prominent name in top women CEOs list is Marillyn Hewson. Since 1983, she has been a dedicated employee of Lockheed Martin and after substantial growth in the company, she was appointed the CEO in January 2013. One of the best performing CEOs on the global front, she has been an active leader in the exponential growth and worth of the company as a whole. Alumni of the University of Alabama, she has seen tough days while growing up. As they say, hardship is a phase to test your limits; she too had to face her share of discrimination to climb up the ladder. Years of hard work and compromise had to yield sweet results in the end.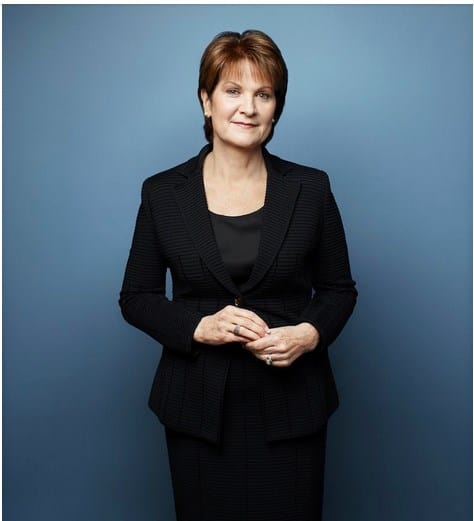 Abigail Johnson – President and CEO, Fidelity Investments
A woman of power in the true essence of the word, she leads Fidelity Investments, one of the largest investment and distribution finance services as its CEO, balancing a whopping 45000 employees globally. Upon completing her MBA from Harvard, she took over as the CEO in early 2014. With a blooming family on one side and dire responsibilities on another, she maintained equilibrium throughout her career and placed herself among the top women CEOs around the world. The fact that one can do anything they put their heart into proves itself once again through her amazing story.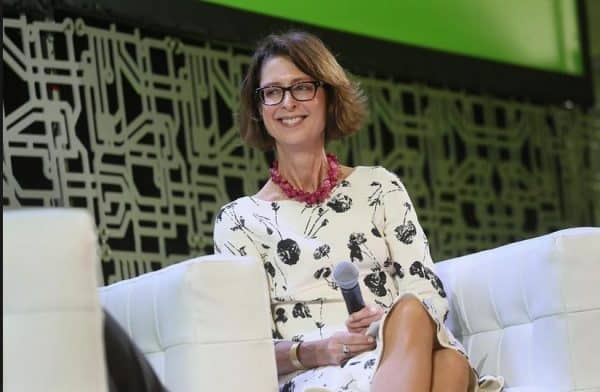 Ginni Rometty – Chairman, President and CEO, IBM
One of the biggest names in the technology platform in the world, IBM has been a leading name for decades now. Ginni Rometty is the first woman to head IBM in all these years. A story of inspiration and hard work paying off, she has been an employee of the company since 1981. One of the most prominent and respected female CEO's, Rometty's venture as IBM's Chief Executive Officer started in 2012. Hailing from a middle-class family, she faced the critical disapproval of many corporate heads. In spite public censure, she still sets her goals right and inspires many to tread her path to the top.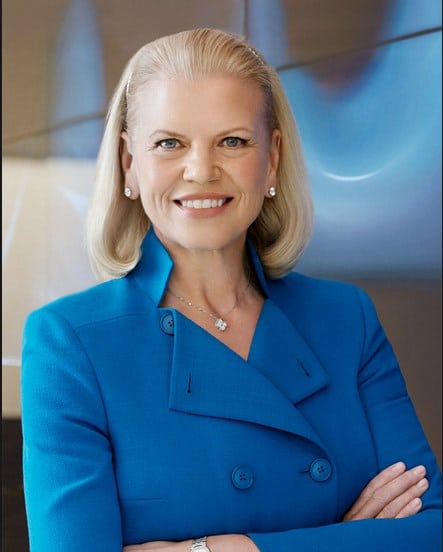 [amazon_link asins='B06XZ7WRN1,B00IHGKOKK,B00O23KWQS,B00IHGKT2S' template='ProductCarousel' store='123tunestore-20′ marketplace='US' link_id='4a6f54ce-23d0-11e8-a561-fb2461e6f1c9′]
Shikha Sharma – MD and CEO, Axis Bank
Axis bank is one of the largest private banks in India which is led by Shikha Sharma. Another top woman CEO, she has transformed the vision and objectives of the bank into a more globally accustomed one with her experience and knowledge. She previously worked for ICICI bank, another big private bank in India and made it into the number 1 among all private Life Insurance companies across India. After joining Axis bank in 2009, there was no looking back and the history of corporate victories and accolades that Axis has received so far has been appropriately acknowledged by the world.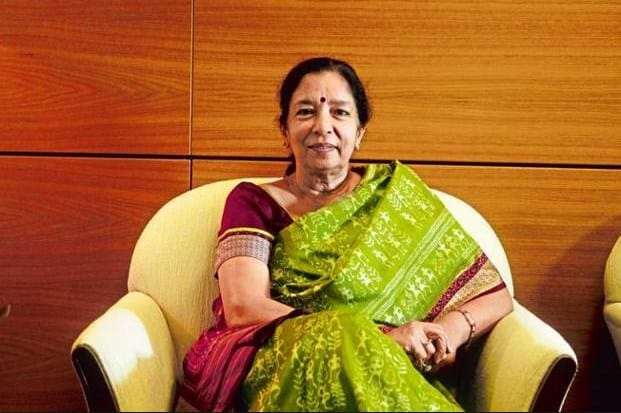 Safra Catz – Co-CEO, Oracle
Oracle needs to introduction whatsoever and its vastness and impact are known by the world as one of the largest technological corporations. Safra Catz took over as the Co-CEO along with Mark Hurd in 2014 and has led the company to conquer the technical world. Born in Israel, her life brought her to America and after successive career growth, she reached her zenith. She also holds the title of being the highest paid female CEO among all the companies in America. Speak of achievement!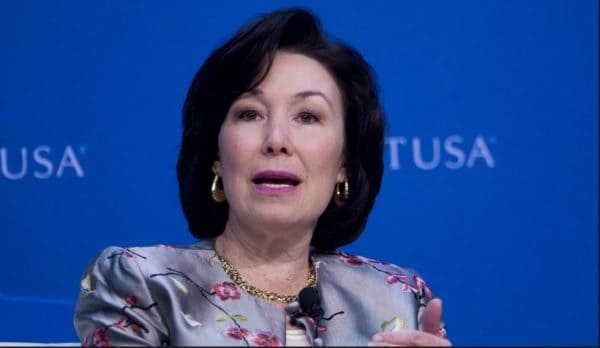 Chanda Kochhar – MD and CEO, ICICI Bank
India has a room full of women who have shown the world how to lead and change the world. Chanda Kochhar is not only the CEO of ICICI Bank but has helped in shaping India's retail banking ways. When ICICI's bank was first established, she was one of the brains behind it. She rode the stairs of success after revolutionary stints that changed the way banking was handled in India. During times of economic crisis, she worked hard and collectively held the hull. A story worth telling a thousand times, Kochhar as a top woman CEO not only in India but around the world has done and dusted all pending accomplishments.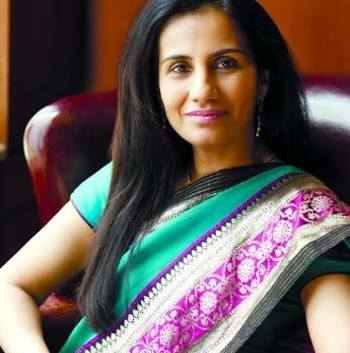 [amazon_link asins='B01MYRV7Y9′ template='ProductCarousel' store='123tunestore-20′ marketplace='US' link_id='6aece66a-23d0-11e8-a5d3-4f56718be5d9′]
Phebe Novakovic – CEO, General Dynamics
Her feats are extraordinary that instigates individuality among so many women worldwide. She is an MBA graduate and started off her career with the prestigious CIA. She started working for General Dynamics in 2001 and became its CEO in 2013. He story unravels layers of struggle and hard work that finally paid off in the end. As a top woman CEO around the world, she inspires and speaks for hundreds of women who dare to dream and nurture it. Life is but a dream stands true to its words through her story and growth, both personally and professionally.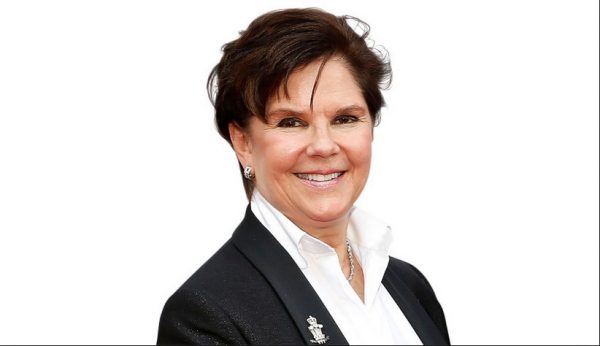 Jody Gerson – Chairman and CEO, Universal Music Publishing Group
The first woman to head a major music publishing firm, Jody Gerson took the role of CEO in early 2015. With a childhood bursting with music and its evolution, she had the knowledge of music imparted to her since a very young age. Upon joining Universal Music, the company has signed a number of artists than ever before. He leadership skills and comprehension of music has made the company even bigger and more successful a name in the industry. A top woman CEO in the spectrum of the business of any kind, her vivacious personality inspires all those who dare to venture.
Every woman irrespective of their career definition has outstanding stories to tell. These were just to name a few of the top female CEOs. But they are no different than you and me. Our potential goes beyond what we think we can endure or accomplish. For those who inspire us, their stories tell a thousand words more than any academic learning could ever impart. Long live womanhood as you make life a celebration of the numerous things and roles that you conquer and win every day!
That all from our side. Hope you enjoy reading about the Top female CEOs around the globe.