Computing giant IBM hosted the IBM DeveloperConnect 2016 last week on 17th June at KTPO Whitefield in Bengaluru. It is a distinctive event and a community driven one day conference aimed at providing the developer community a platform to learn, expand and connect. The event provided hands-on experience opportunity with technologies on IBM Cloud including Bluemix, Watson, IoT and Blockchain. IBM has made an initiative to reach developers globally by unveiling some really exciting collaborations and emerging technologies.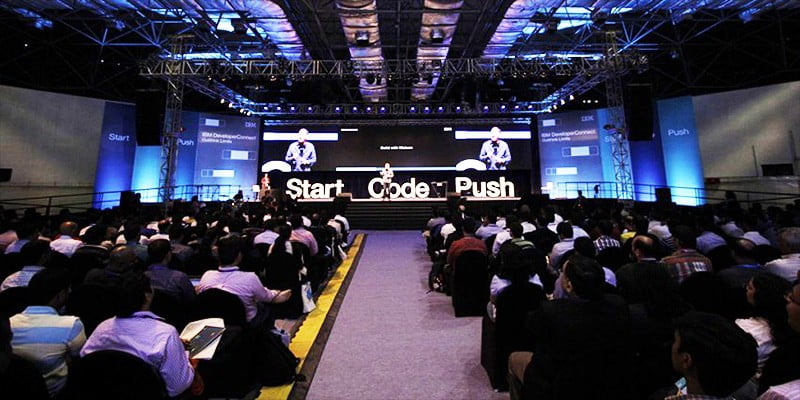 ANNOUNCEMENTS
Key highlights at the event that wowed the 10,000+ developers across India, who attended the conference virtually (through Livestream) or in person were:
Collaboration with Coursera in India with new Cloud and IoT courses
Tanmay Bakshi, 12-year-old youngest IBM Watson programmer addressed the conference
Collaborative coding platform by GitHub Enterprise on Bluemix Dedicated
developerWorks Career Concierge learning tool
New cloud tools for Swift and Watson
Watson API for cognitive/AI type queries
Blockchain technology for secure and trusted transactions
A full house discussions on Women In Tech
IBM DeveloperConnect claims to provide the developer community a year's worth of learning in just one day and they proved it right on the day event. The conference showcased the most transformative technology trends in Cognitive, Internet of Things, Mobile, and Cloud. Developers were provided with an opportunity to experience the latest technology from IBM and partners through the hands-on-workshops, lightning demos, executive keynotes and interactive chalk talks.
NAO humanoid robot powered by IBM Watson doing the Gangnam style attracted a lot of eyeballs at the conference. Selfie Drones, Foosball, Connected Cars and even Smarter Buildings stole the show. Apart from techie talks and techie innovations, we also had some super mesmerising music and tummy filling food.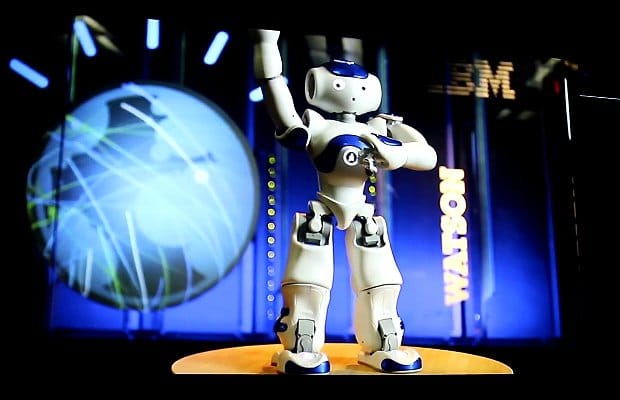 COGNITIVE ERA
IBM and Coursera, an educational technology company, have collaborated and launched the Full Stack Web Development course in India. This is launched to strengthen the developer ecosystem in the country. IBM will support Top 20 Indian entrepreneurs who use Bluemix to develop their projects and provide them with the opportunity to join the IBM Global Entrepreneur Program.
IBM and Coursera have also teamed up to expand the first ever enterprise backed course, A Developer's Guide to IoT.
"The collaboration with Coursera will strengthen developers' skills in India with the new courses focused on cloud and IoT," IBM said.
A Watson based personalised tool, developerWorks Career Concierge, is also launched at the conference to help developers progress in their cloud journeys. It's all regardless of their starting phases. Developers need to answer a few questions about themselves and they are provided with a set of resources and also the training material to help them excel in their career.
NEWER CLOUD TOOLS
IBM also introduced the Beta version of IBM Cloud Tools for Swift. This was done to simplify the management and operation of server-side assets in an environment complementary to Xcode. IBM Cloud Tools for Swift is a free application that provides a single and visual interface for developers to assemble, deploy, manage and supervise apps.
IBM's Linux only enterprise system, Swift on LinuxONE can now be used by developers to create hybrid cloud-connected apps. Developers can also combine the programming language that they know with the system's security and speed.
IBM also launched the Watson Developer Cloud Application Starter Kit to provide an easy access point into cognitive. It would help the developers infuse Watson capabilities into their applications more seamlessly. It provides code examples based on common use cases.
IBM's strategic partnership with the cloud-based platform GitHub Enterprise and a web-based repository hosting service is now available as a service on Bluemix Dedicated. GitHub Enterprise is seamlessly integrated into the developer experience for high productivity across the DevOps lifecycle.
BLOCKCHAIN TECHNOLOGY
There we some really high-level concepts making it the next big opportunity:
It consisted of a shared replication ledger
Distributed system for record sharing
Cryptography for storing the transactions
SPEAKERS
The conference boasted a number of star speakers, technology leaders and developer advocates like 12-year-old software developer, master programmer and an entrepreneur Tanmay Bakshi; Prashant Bhuyan, Co-founder and CEO of start-up Alpha Modus; Michael Gilfix, Vice President, MobileFirst and Smarter Process; Michael D Rhodin, Senior Vice President, Watson Business Development; Simon Wheatcroft, blind ultra marathon runner who uses Runkeeper on IBM Cloud and is also working on an app to assist others; Amy Wilkinson, author of The Creator's Code; Sandy Carter, General Manager, Developer Ecosystem and start-ups and many others.
Tanmay Bakshi, a 12-year-old kid who is the world's youngest IBM Watson Programmer also gained attention at the event. The statement that Internet spoils kids doesn't apply to Tanmay. He is not just a software developer but also an Honorary IBM Cloud Advisor, Keynote Speaker, YouTuber and an Author. He started coding at the tender age of 5 and developed his first app, tTables, at the age of 9. Tanmay is now working with his mentors from IBM on creating various IoT-enabled devices. What an awe-inspiring kid!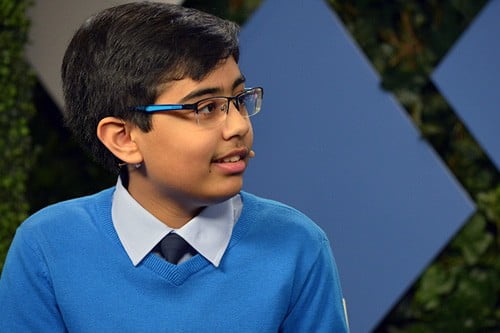 Developers can really influence the Business Intelligence to analyze news and social media combining Alchemy Language, Alchemy Data, News, and Tone Analyzer. This can be done to guide their users through a series of tasks in a natural language rather than a long form to extract concepts and make recommendations based on those.
The announcements made at IBM DeveloperConnect toughened the initiatives and investments already made by IBM in India, including the IBM Cloud data centre in Chennai, 2015.
The entire worldwide developer population is expected to go beyond 25 million by the year 2020, with India becoming the world's largest developer ecosystem by the year 2018 as we are already embracing the emerging technologies faster than our global peers.
IBM has launched three digital hubs with NASSCOM to connect Indian developers and start-ups with local resources and networking opportunities in the past year. They have also collaborated with developer partners TEXTIENT and InspireOne Technologies to bring cognitive solutions to the Indian market via the IBM Watson Ecosystem.
'The world will be re-written in code and much of it will be done right here in India,' said Vinitha Narayanan, Managing Director, IBM India Private Limited.
'Developers are an integral part of the new India that is underpinned by digital transformation. IBM's leading capabilities in Watson, IoT, cloud mobile and blockchain will help developers innovate and succeed.
At IBM, we are committed to investing in this ecosystem and will continue to partner with developers for a progressive India,' Narayanan added.