Selecting a perfect color is always a confusing and time taking process. We may have to try out lots of variations, different shades of the same color and mix colors to achieve the look and feel on our mind. When some may see this as a personal satisfaction, I beg to differ. There are millions of colors available, millions of shades of primary colors to be correct, and sometimes it's hard to name a color instead, we could just identify it from an existing image or pinpoint it on a computer screen. I, personally, can't settle down for just any color and sometimes, I also struggle to make out the color from an image which I would like to reuse it on my personal work. Color picker tools helped me a lot many times to help me identify the color which I have liked from somewhere else and put it on my work. There are a lot of color picker tools available and each has its own features. Here are the list of top 15 best color picker tools and I hope you will put them to great use.
Tip! If you own a business, check out these free brochure templates
Color Picker Tools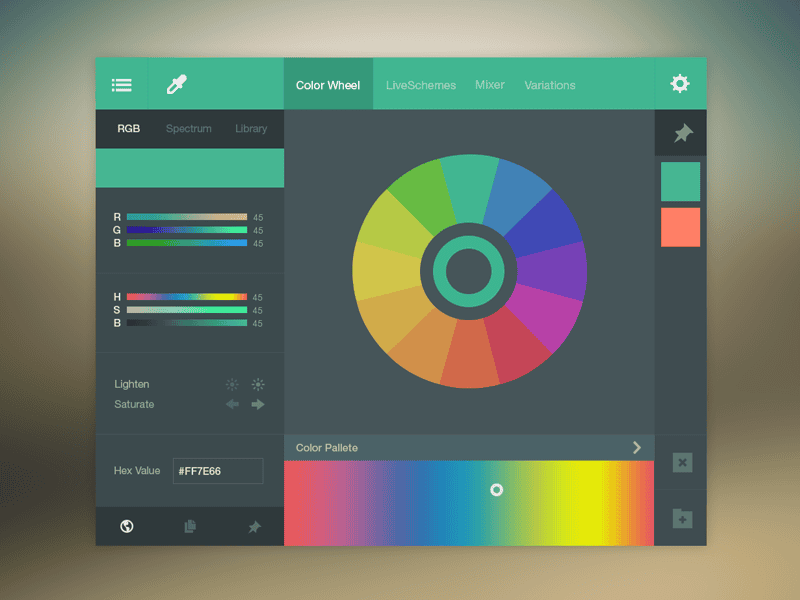 The significant part of an Art is the perfect amalgam of colors involved in it. The same goes to designing a web page. No one will like a web page with funky colors especially when the colors used are of extreme intensities and it offers a great discomfort for the eyes. I thought I will settle this point initially and that's why the plugin Adaptive Backgrounds.

Adaptive Backgrounds is a jQuery plugin that automatically extracts dominating color from an image and help you come up with matching backgrounds. Head over to the website and you can see a demo of what I am talking about.
Adobe Color CC
The pioneer in providing editing tools, Adobe offers one of the best color picker tools. The Adobe Color CC has a simple interface and it is easy to choose the right color you want. You can set color rules to display Analogous, Monochromatic, Triad, Complementary, Compound, Shades and can set up custom rules.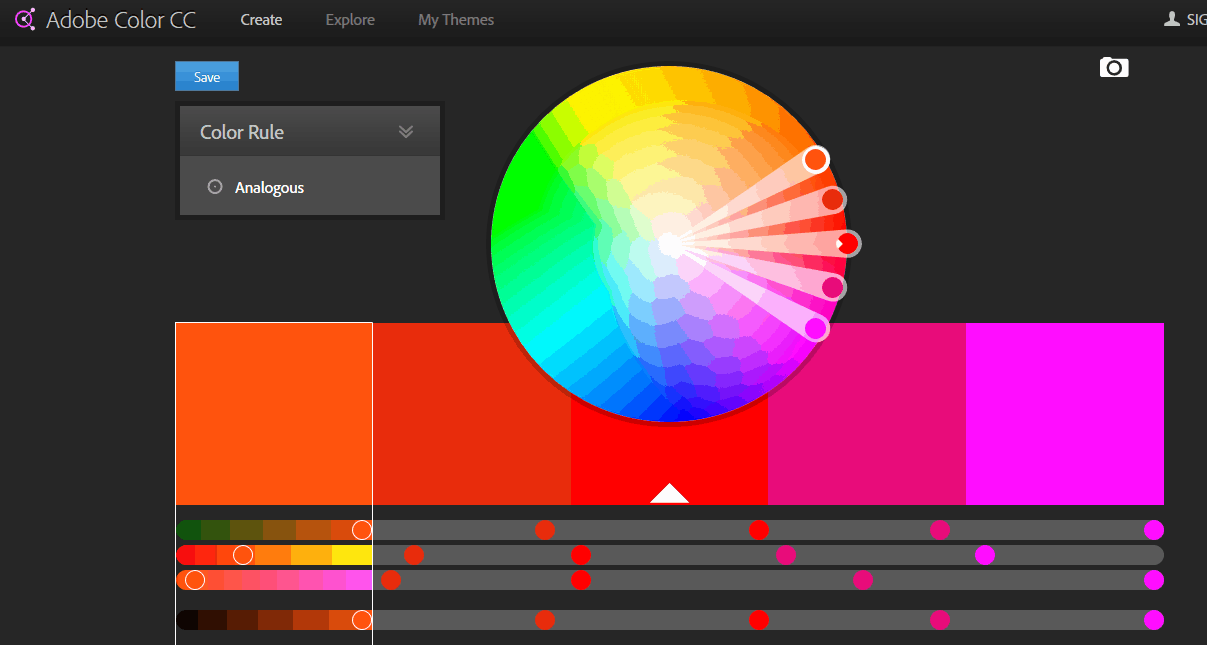 The best thing about Adobe Color CC is the option to upload an image and select colors from it.
Brand Colors
It's a brand-driven world and some people fall in love with the brand just because of the color scheme they are following across their portfolio. Brand Colors has a list of almost every brand and showcases the colors they have used. You can pick the color combination and use it across your company as well. Or get inspired and derive a new combination of colors.

Colllor
Colllor is a very simple color palette generator. The site has a dark theme, good for showcasing the colors, and has only two options; 1. Pick a color – this will give you different variations on the color you picked and 2. Random Color – the tool will generate a random color for you.

Colour Lovers
With more than 8 million users sharing over 9 million colors in 4 million Palettes and 5 million Patterns in 500,000+ templates, Colour Lovers is an amazing platform for designers around the world.

This design community allows you to create and share your color ideas with rest of the world. The website is bit confusing and overwhelmed with ads everywhere. Finding a work, that is truly going to inspire you will take a bit of time and energy. Never my favorite.
Colorful Gradients
Looking for colorful gradients to use as a background image? Colorful Gradients is a perfect website where you can look for the same. Hosted as a Tumblr account, the creative works displayed on this platform is computer generated and it is refreshed on a regular interval. They have color and color ( a pair of color), grids, gradients, lines and colorful circles.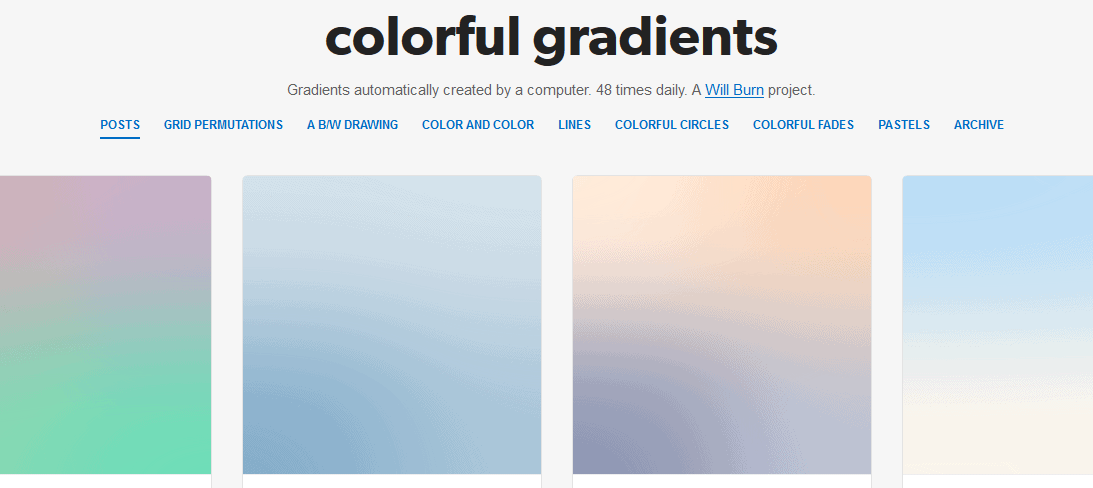 Coolors
Create and share colors in few steps, Coolors is a great color generator which helps you create color schemes. The whole operation is like; Hit the space bar to generate color scheme, click on the color to lock and get color combinations of the same, click on the hex value to type in your color, you can even adjust color HSB, RGB, CMYK, Pantone and Copic components. Coolors also offer the option to pick colors from images.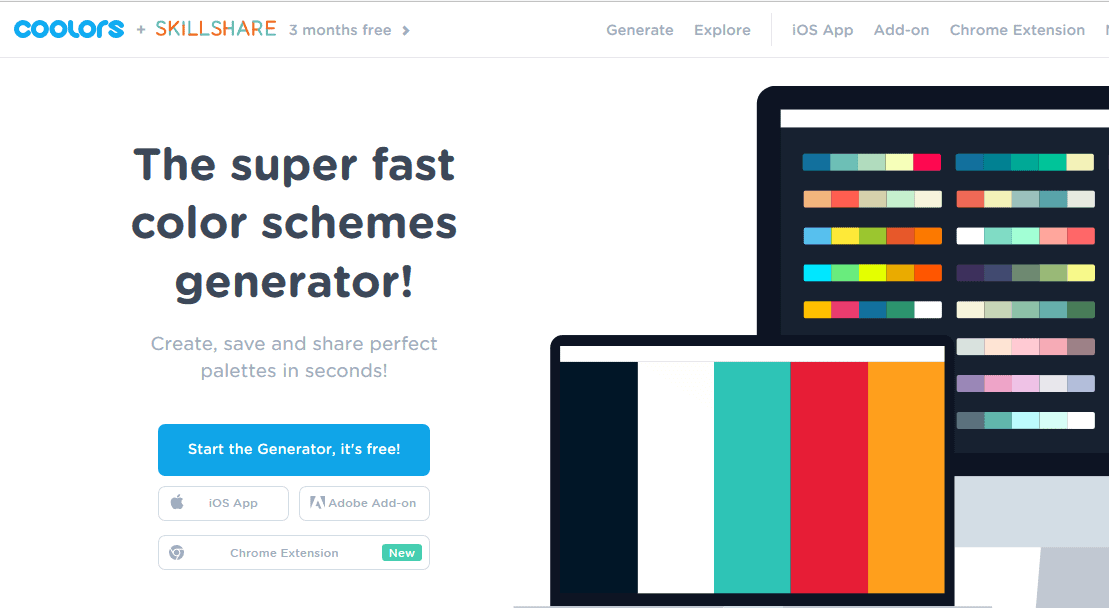 Coolors is available as iOS app, Chrome extension and is as Adobe Add-on too.
Flat UI Colors
Flat UI Colors, as the name says is a limited collection of Flat UI/Material UI colors. Designed for making the lives of developers easy, Flat UI Colors currently offers 20 material colors. As a developer, I struggle to find the perfect color for my app out of a color picker and this platform is a perfect solution for me.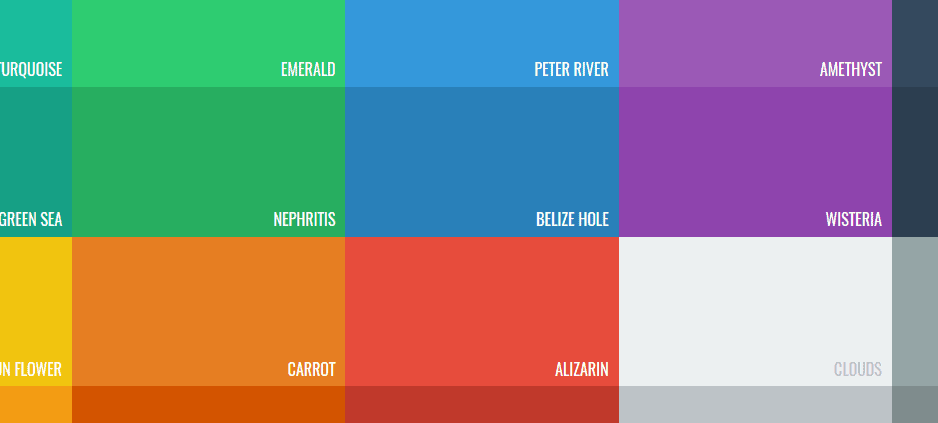 The colors include; Turquoise, Green Sea, Pumpkin, Wisteria, Concrete, Midnight Blue, Asbestos, Alizarin etc.
Get UI Colors
Like FlatUI colors, Get UI Colors is also a platform which is dedicated for picking colors for the Flat UI designs. This platform has more than 75+ colors. All these colors has dedicated name as well, I never knew there actually existed colors with names like; Ripe Lemon, Riptide, Jaffa, New York Pink, Ming, Madison etc.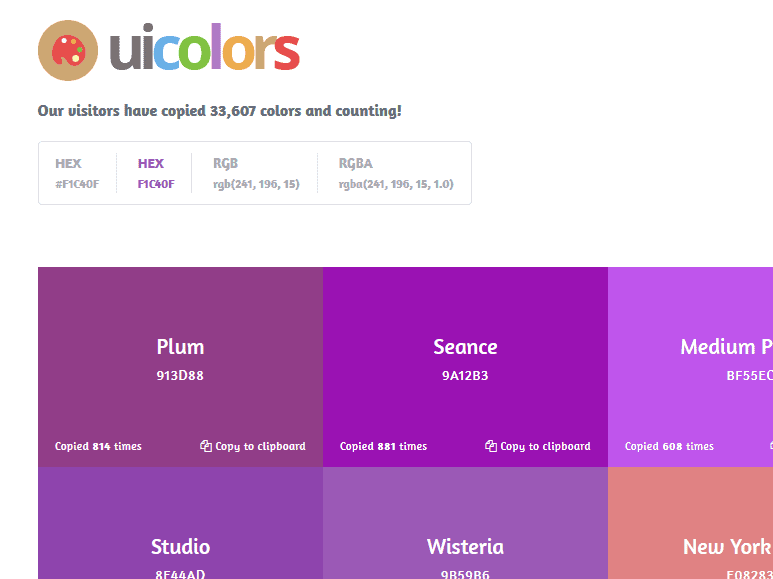 You can choose to view colors in HEX, HEX code with #, RGD code, RGBA code. Just click on the color and the code will get copied. Here's an easy way to convert hex code to rgb
Hex Colorrrs
Imagine you are going through the code and come across some HEX value or RGB value. The HEX Colorrrs is a HEX/RGB converter. Enter the color code and the website background color will change to the corresponding color of which the code you have entered.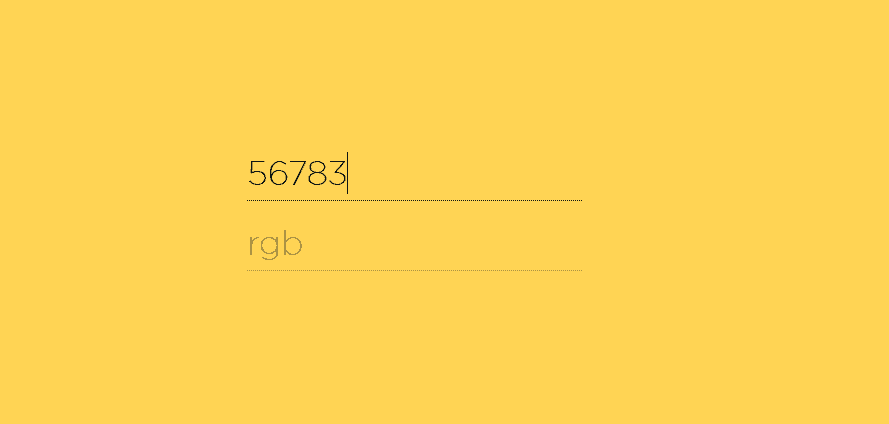 The Material Palette is a platform which is one step ahead of Get UI Colors and Flat UI Colors. They have the most common material UI colors and let you see the preview of the UI then and there.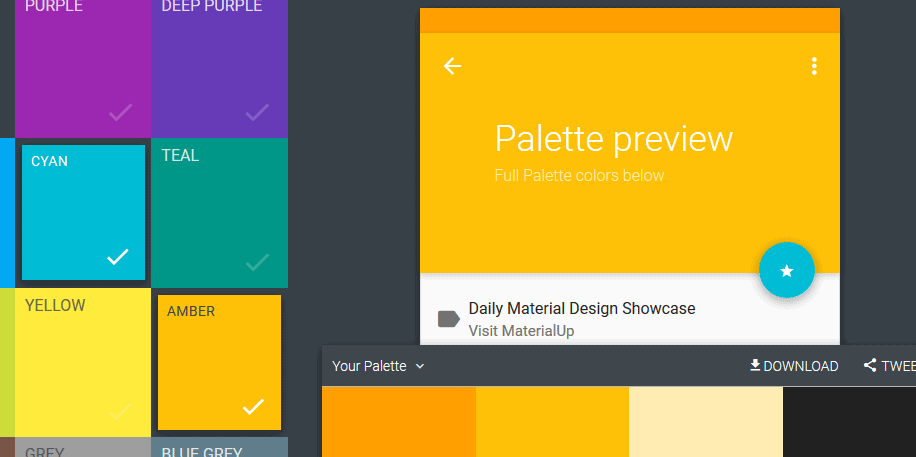 As a developer, this site is a great deal for me as I can see how the colors will look in real without rendering it on my android simulator. The site also has free material icons which you can download and use on your app.
Palette Creator for Chrome
The chrome extension to pick up color from the images that you see on websites? Sounds like a perfect solution to top all the websites listed above. The Palette Creator for Chrome helps you with the same.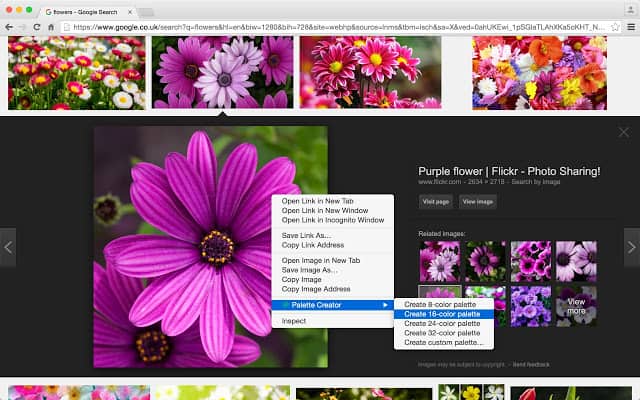 Right-click on any color on image, select Palette Creator. You can create a palette of 8,16,24,32 colors or you can set the palette size yourself.