Adobe has always aimed to create technologies that would simplify our business works as it has digitized the major requirements. After Acrobat XI, we hadn't heard from Adobe Acrobat for quite some time, until now, and it has entered the market with a bang.  Adobe is all set to unveil its latest Acrobat version, Acrobat DC where DC stands for Document Cloud.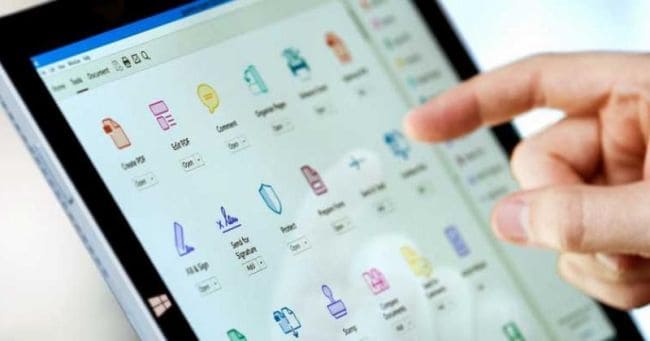 This might have triggered various questions in our mind as to what does Document Cloud mean, how is it better than the other Acrobat versions, is it license oriented and how it can simplify our work lives? Well, the good news is that Adobe Acrobat has enhanced its past versions for the better. The Document Cloud is, in fact a coolest product from Adobe.
Document Cloud has used the concept of Cloud as it  means you can now store all your PDF documents online and also share it with others for digital signatures. It also gives you the feel that you have all your important documents along with you wherever you go.  The tools that have been collaborated are a stairway to help improvise our businesses and manage the required documents in a much better way.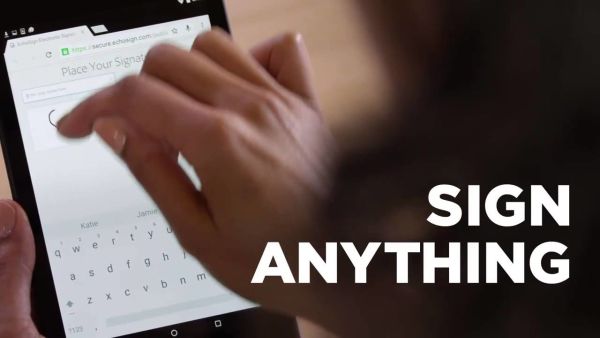 Over the years, the free Acrobat Reader and the paid-for Acrobat Reader perhaps hadn't proved their usage to the extent which it had actually aimed for. This was mainly due to the cluttered interface it had provided due to which you couldn't find the tool you would want to use, although it was present. Adobe Document Cloud is a mix of new PDF tools for Windows, Mac OS, iOS and Android which is created to be used in a simple and convenient on the go use. There are tools for form-filling and signing with your finger that make PDFs more useful on mobile devices, along with this there many other useful services like workflow and digital signatures are all a major collaboration via cloud storage.
The first and the major attraction is the simplified UI. The look of all of the applications is very similar across different platforms and they are well synchronized with the respective environment. Acrobat Reader DC and Acrobat Pro DC look identical on Windows with a single toolbar and tabs for Home, Tools and your open document. The only difference is that many of the tools listed in Acrobat Reader take you to pages on the Acrobat website where you pay extra to get that tool, rather than actually launching the tool and putting controls in a pane at the side of the screen, as happens in Acrobat Pro.
Document Cloud combines a completely new Acrobat (Pro, Standard, and Reader, plus mobile apps) with the power of free e-signatures integrated. Using the new set of features and tools, one can create, edit, read, review, scan, sign, send, and track digital documents securely online anywhere and with the power of cloud you can have the live updated version of the files across desktops, mobile, and web.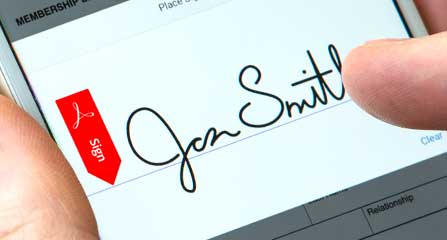 Acrobat DC Products
Both Pro and Standard editions will continue to be the two primary choices for the majordesktop applications. The free Adobe Reader will be renamed Acrobat Reader (DC). There will also be two free mobile apps: Acrobat DC mobile and the very cool new Fill & Sign app.
Features
Fill & Sign is the most interesting part of this technology, as it can be used without requiring a subscription. With this app being used on Android and iOS, you can take a picture of a print form or open existing PDF forms. When you launch the app, a large icon will ask you to select a form to fill out either from a file, from the Web, from camera roll or take a picture. This also points to Enhanced Scans to improve the quality of the image, font matching and text recognition that helps to keep all your receipts and documents in check.
Acrobat DC, with its smooth and smart touch-enabled interface helps to deliver a high-performance functionality to get your work done anywhere. The new Tool Center offers simplified and quick access to the tools you use most. Acrobat DC also uses Photoshop imaging  to convert any paper document into a digital, editable file that can be sent for free e-signature.
Another major eye-catching feature is  that the Adobe Document Cloud keeps all your work processes intact if you suddenly have to turn it off without losing any of your work. It remembers where you left off in a process. Infact, after switching your system off, if you turn it on again it will present you the work which you had left halfway. With such features, Acrobat DC and Acrobat Pro are surely to turn the work graph on the positive side.
Mobile Link and New Mobile Apps
Adobe has introduced two new apps for iOS named Acrobat Mobile and Fill & Sign in the mobile platform. It is made available for Android, iOS, and Windows. These new apps allows users create, edit and sign on documents directly from the mobile phone or tablets. The mobile version of Acrobat also gets the Acrobat DC feature of scanning in an image of the document and converting it into a digital copy for editing, signing, and sharing.
Adobe also promises to bring services like document analytics and the ability to digital certificate signing in future. The firm also plans to integrate tools from Marketing Cloud in its Document Cloud.
Upgrades
Adobe has decided to bring out different versions yearly. When they release Acrobat DC this year, it will be called the "2015 Release," or Acrobat DC 2015. So the next year's release will  be Acrobat DC 2016. So there won't ever be an Acrobat XIII or 13 as the releases will contain the year numbers.
Availability and Pricing
The Acrobat DC was available from April 16th, 2015 and it is also offering a free 30 days trial period along with its release of the software. The pricing for full upgrade and subscription prices of  Acrobat DC will be the same as current Acrobat XI pricing. Also if you subscribe to or buy Acrobat XI direct from Adobe, then you will be able to achieve  a free upgrade to Acrobat DC when it ships, but that is under Adobe's grace period policy. The lowest subscription plan starts from $12.99 per month.
With this release of Adobe's latest Acrobat Document Cloud , it surely proves to improve and mainly simplify the digital business which could have been done before had it not been complicated. But better late than never, so this will surely contribute in making wonders in the business world.