Have you ever thought of completing that one level in your game? Have you ever stayed up late to finish that one last chapter of your favourite book? The behaviours like these arise from tapping into psychology and getting motivated to stay on track.
The human tendency is that they are naturally motivated by seeing at the progress of their goals and achievements. They get thrilled about the competitions in their life.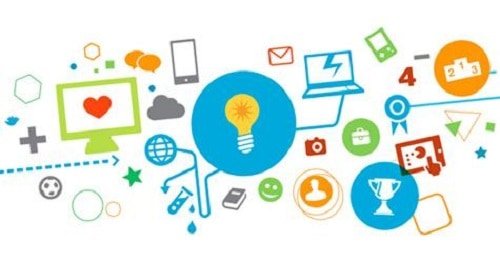 Gamification is the term that uses game mechanics in order to reward the completing tasks. Nowadays, the fact that you can gamify every part of your life is not very exciting.
There are a number of apps on the app store that can help you stay motivated for different areas of your life, whether it is fitness or the relationships in life. The most important area of a person's life is the finance and there are a number of apps that can make the management of all your finances in a fun and an amazing activity.
Gamification is setting the goals and then tracking them so that you can reach your target. Motivation is added by following the stick and carrot approach. Gamification mostly relies on our ambitions and targets.
Also read: Infographic – What do people use their Smartphones for
The motivation psychology is a complicated topic and there are a number of theories linked to it. The gamification works in order to understand what is happening in the brain when the person is motivated.
A motivational program encompasses
For an explicit time period
With feedback on goal progress
Motivation makes the person achieve all the targets properly. The tracking available in the apps makes the user work harder as he or she feels a competitive approach and this makes them go.
Gamification and Motivation Psychology
Gamification only works when the brain is motivated to do something big. It is necessary to understand the basic source of motivation in our minds. There are basically three different elements.
Autonomy
Value
Competence
Autonomy is when you are in charge, you get motivated and you stick to your goals for a long period of time. Value is when you think that the goal is better for you and you get automatically motivated to complete that goal. Competence is the force that makes you go on until the end. When you think hard work is everything, then you automatically get motivated to do that.
How gamification can help you?
Gamification means finding the healthy choices and converting them to a game structure so that the same motivation can be there that makes the people awake till midnight.
If your health goals are gamified, then it will give you:
A constant force of progressing towards the goal
Achievement Rewards for your milestones
An honest mind to achieve your target
The power to compete with others
The best game apps available on the app store always trigger your motivation. You can take an example of apps like Zombies and Run. These games trap the motivation to run by using badges.
Friendly competition also comes from intrinsic motivation. Competition always motivates the people in a positive way and gamification does this in the form of Leader board or scorecard for fitness and health. Gamification in apps can get you going if you have a competitive spirit in your mind.
Magic of gamification
It is not always possible to track how many fruits we are eating in a day for the rest of our life. Here comes the magic of gamification, once you are into the game motivation, they will ultimately become your habit. These habits will get self-perpetuating even when you are not playing any kind of game.
The game playing makes a constant effort to stay on track for long-term goals. After being motivated by the game, most of the people feel like not having any more game in their life as they can work without the game as well.
Is it better to try?
The benefits of gamification are short-term, but there are mixed results for this. Gamification is like a tool that helps you stay motivated for all your goals in life. Tracking your goals is one of the greatest ways that will definitely bring you success.
If you are not motivated by your fitness workout, then no one can help you bring down your weight and this goes with every goal of your life. The app designers need to make it compelling enough so that the user could not neglect the game. The game needs to be appealing, but if it is not, you should not bother to use it.
Here are the mobile apps that can keep you motivated.
A fitness app for motivation
There is a number of fitness apps available on the app store that can keep you motivated in your life and can help you achieve your targets in a better way.
Everyone knows that a balanced diet is necessary to stay fit and active. We all have got bored and there needs to be a fun activity that can motivate us to keep track of our fitness goals and makes us eat healthy in a day.
With the right apps and tools, the people can turn their smartphone into amazing fitness trackers as well. It will definitely boost your chances of success.
Fitness motivation is the most powerful and challenging motivation. Here are some of the best strategies in order to achieve fitness motivation.
Give yourself a motivating reward
Sign a commitment contract for fitness tracking
Intrinsic motivation is the key to successful gamification. It takes a digital experience to make the game mechanics more effective. The true rendering of game principle needs an interactive design and data to personalize the challenges that will truly motivate the people.
Gamification is also transforming businesses in the most powerful way. It allows setting big and small targets and also helping in the early stages of forming it into a habit that can go longer. This may take time, but it will surely help you achieve better in the future.
Game mechanics used appropriately provoke motivation and triggers the mind to work better to achieve the best; else the person's own ambitions can also make them motivated.
So, what are you waiting for? Search for some cool, motivating apps on the app store and start following them in your life in order to achieve your defined targets.
Author Bio
Keval Padia is a Founder & CEO of Nimblechapps, a fast-growing android game development company. The current innovation and updates of the field lure him to express his views and thoughts on certain topics.