This is Part 2 in a 2 series article that talks about "Outsource Vs Resell: What Should a Web Developer Choose" My previous article covered the advantages and disadvantages of Outsourcing your Web Services needs to a End Customer Provider such as Big Rock or GoDaddy. This article will do an analysis on Reselling.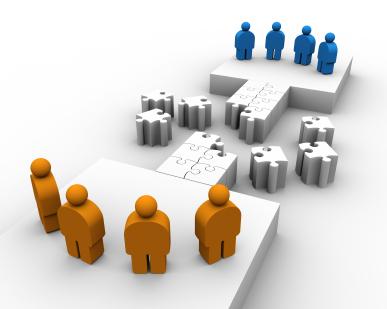 Reselling primarily involves the purchase of Products & Services from a Service Provider with the intention of selling them instead of making use of them.
Similarly there exist Web Service Providers that allow Individuals or Businesses to resell web based Products and Services in their own brand name. Reselling Web Services is mostly preferred by Web Designers, Web Developers, SEO & SEM Specialists and Web Startups since this method allows them to expand their Brand Name, and provide them the flexibility of deciding what they sell, how they sell, and the profit margin over every Product & Service.
So let's continue with Reselling:
Advantages:
1) Offer a Range of Products & Services: In this case, the Web Developer is offered access to a huge product portfolio. Here the Web Developer does not only offer Web Designing as a service, but essential services such as a Domain Name, Web Hosting, Email Hosting, Digital Certificates and so on can also be provided to the Customer. The Web Developer essentially becomes a one stop shop for his Customers' requirements.
2) Annuity: Once the designing aspect for a customer is over, there is a negligible chance that he may repeat your services concerning the design of his website. However, if the Web Developer also offers the Customer the required Hosting Service & the Domain Name you have a guaranteed recurring income in the form of renewals. This helps boost your total income with very little work involved
3) Full Management Control: The Web Developer gets a lot more control over all the Products and Services purchased by the Customer. The Web Service Provider will offer full Cpanel access for Hosting, and will include the ability to provide a powerful Customer Control Panel. This allows the Customer & the Web Developer a lot more control and flexibility
4) Branding Capabilities: Some Resell centric Web Service Providers offer a White Labeled Reseller Program that would allow you to conduct all your business operations under your own brand name. This ensures that you have your branding on all important interfaces like the control panels, mailers and so on.
This helps increase brand recall and increases the chance of being recommended to new customers
5) 24X7X365 Support: Reseller Companies offer a Web Developer the advantage of 24X7X365 Support. In this case, you're assured of superior standards of support with qualified technicians who will deal with your or your customers' problems quickly and efficiently.
6) Immediate Set Up: Many Reseller Programs offer a Web Developer the option of starting up immediately. There is no need to waste time on aspects that involve Finance & Billing, Accounting Creating a Website etc. Several come with powerful control panels that come ready made to handle all the previously mentioned aspects. A few providers even offer customizable readymade e-commerce websites which a web developer can use to sell their products.
7) Better Pricing: One of the biggest advantages that Wholesale Service Providers offer is the option of better pricing to Web Developers. This way, as a Web Developers business increases, his prices get better and in turn helps him achieve better Profit Margins
Disadvantages
1) Support: There may be certain times when you would have to step in and provide support yourself. However, these occasions will typically be rare
2) Mercy Of Web Service Provider: If the services of the Web Service Provider goes down for some reason, then the customer would come running behind the Web Developer. In such a case, it's important to ensure the Web Service provider approached is recognized and is well known
3) Initial Investments: Becoming a Reseller does require an initial investment. This could be deterring for some Web Developers who're hesitant to start investing money in the very beginning.
These points help explain the Good & Bad of Reselling. For Web Developers, starting up as a Reseller can prove to be very advantageous in the long run. It provides you with additional ways to earn income with very little effort or investment involved.
If you're a Web Developer/Web Designer, SEO & SEM Specialist, or looking at starting up a Web Business, then I would personally recommend starting up as a Reseller. This is the best way to go given the advantages, and the long term benefits.
Through my research, I would personally recommend ResellerClub since they offer the Best Reseller Program for Web Services. Their extensive Product Portfolio, which includes Domain Names, Hosting Packages, Website Builders and Digital Certificates, saves you the trouble of searching for other providers to assist with your varied requirements. Their investment is just INR 4,500 (USD 99) and is completely usable.
You can Sign Up with ResellerClub to get more details of their program and how they can help you out.