Nimbus Note is a powerful and efficient software that is used for creating notes, docs, wikis, and many more. It is also a great application for organizing your tasks and work on time by gathering your information and knowledge. It also can be used as a workplace app. This is a useful tool available for making your team and completing the goals with fewer iterations and meetings. 
Why should you use a Nimbus Note?
You should use Nimbus Note for the following beneficial reasons:
It helps in the management of the team and client information under your brand.
It provides you several isolated workplaces for your team.
It can be used in several fields of work like engineering, teaching, marketing.
It can be accessed anywhere via different platforms.
Features:
Let's discuss the features of Nimbus Note in detail. It has so many really cool features which makes it one of the best workplace app and we are going to explain them in detail and how it works one by one.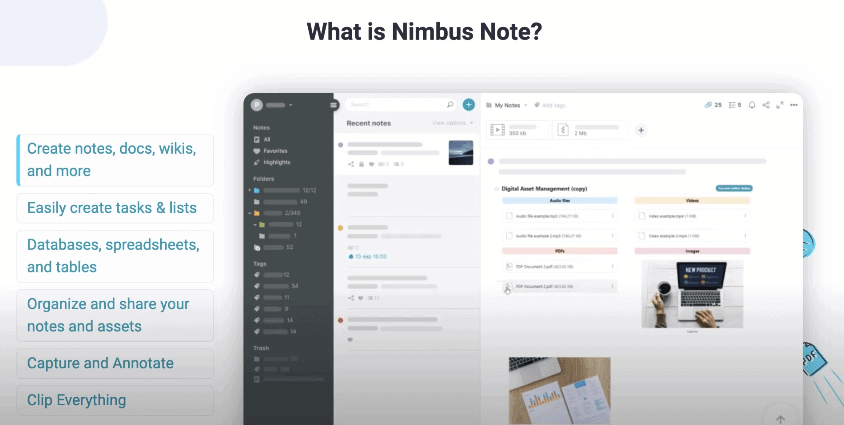 Add Tables, Databases and Spreadsheets:
Here you can convert every column of a table into Nimbus databases. It is made so flexible in nature that you can convert it into Spreadsheets and even databases. Besides that, you can use the editor to manage your contents like providing rows and column heading, can create, merge, delete cells, change background colors, change the text styles, wrap and duplicate the cells. Even you can add attachments, checkboxes, numbers, single line or long notes, add the dates and names of people, can do ratings with the help of rating bars, or even add a currency tab in the columns.
Nimbus folders and subfolders:
You can organize your business in workspace and folders which will save your time. With the help of this feature you can create several things like:
Multiple Workspace: You can organize the work separately by creating a workspace for different clients and projects.
Security Maintenance: Each workspace will have its own content, user, and permission to secure the project.
Data: You can store data in folders and subfolders of that particular workspace and use it as a workplace app.
Access to the workspace: You can easily access your workspace via desktop, mobile applications.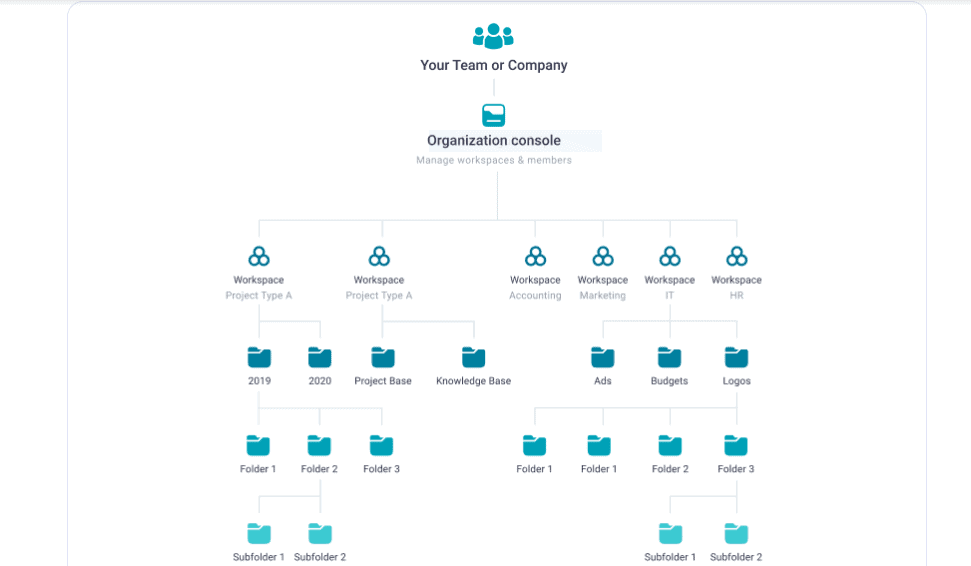 Note tagging:
You can categorize and organize your note by adding tags and later you can use these tags in the notes on the nimbus web. It will be easier to retrieve the notes from the workspace named as XYZ list. You can even refine your task by searching for tags or searching gs for the keywords used in the tags. The resulting search list will have all the tags containing the keywords. You can use this notes app for windows as well as for Mac.
Public link for easy sharing of notes, documents, images, maps, and videos:
In case if you don't want to invite someone to your account then here is the solution. The Nimbus note will provide public sharable links for presentations, images, videos, documents. You can also secure the link with a password. If you provide the link on the public page that it can be read via mobile phones also.
Collaboration features:
The new editor helps you in collaborating with others in editing the notes simultaneously. In this collaboration feature, you can invite team members and even customers to your workspace by granting them permission. You can edit together and can comment on posts for better communication. This is one of the coolest feature of the notes app for windows and Mac.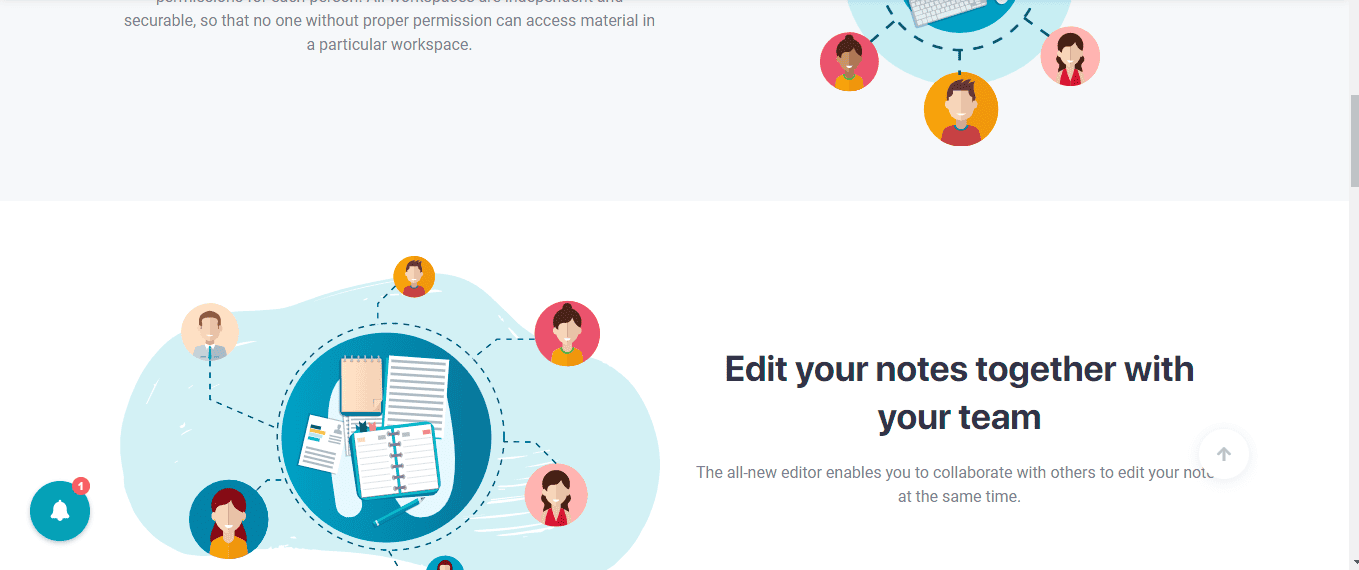 Quick and easy searching tool:
Among the following options of finding the important notes, there lies one more option of searching it and getting access to the notes in a minimal time. In your workspace, there must be a lot of information stored, in order to save your time you can easily use this feature by entering the search query.
Embeds:
You can use the embed editing tool to insert content from different sources like documents from Google Drive, videos from YouTube, tweets from Twitter, tables from AirTables, Maps from Google Map, surveys from Typeform, and even more.
Favorites:
It is one of the useful features which makes the work a lot easier giving the user access to important information saved as favorites. In order to refine out the most important information stored in folders, you can use to feature to save it as Favorites. From here you can easily track them and sort them by dates, color, reminders and others. This is a great feature available on Nimbus Notes app for Windows and Mac.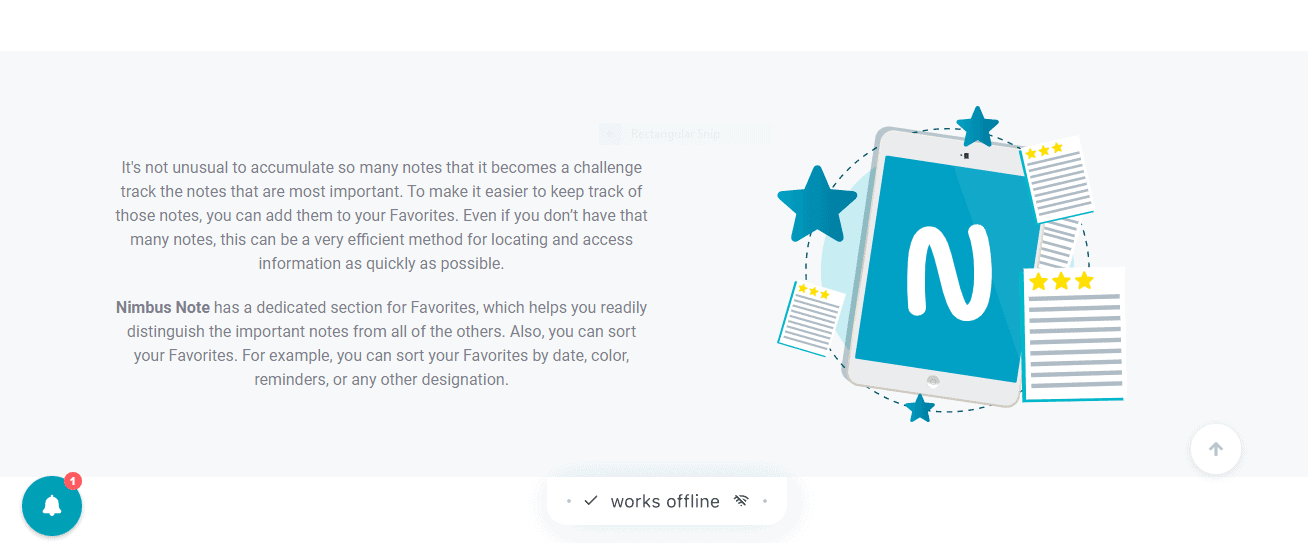 Sending emails with the help of Nimbus Notes:
After registering on Nimbus Note you will get an internal email and if you are forwarding any email from Gmail or other services it will create new content with all contents and attachments.
Reminders :
It helps in reminding you of the important task. With the help of applications available on Android and iPhone, you can attach reminders with the phone number as well as for specific locations on the inbuilt map too.
Video and Audio Recording:
This is an amazing feature that you can use if you have no time left. In case you have a meeting and you want to jot down all the information or want to share your new idea then you can record it and save it for later. With that, you are also provided the option of capturing video, which will make things better.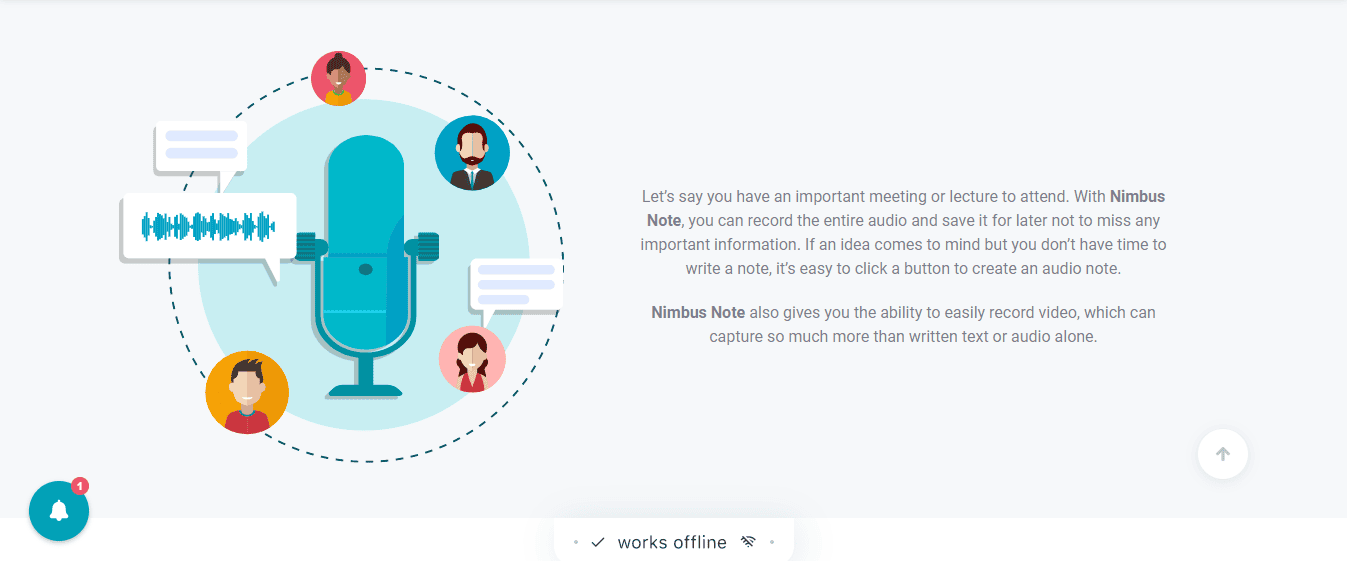 Document scanner:
The text present in the scanned image is automatically captured using OCR. You can also search for the words present in the document besides that if required you can even copy and edit the words by clicking the button.
Web clipper:
You can clip emails with attachments, images, PDF files, and anything with the help of this tool. You can even extract all types of articles from web pages and can save them in your Nimbus account. In addition to this, if you wish you can add notes also.
Screenshots and screencasting:
You can record the videos and editing them with the help of an annotation tool in order to make your content more clear and effective. With the help of this, you can record the video of the entire desktop or the browsing tabs and even capture the video using a webcam. Other than that you can take screenshots. Nimbus Capture is a great tool for Chrome and Chromebooks.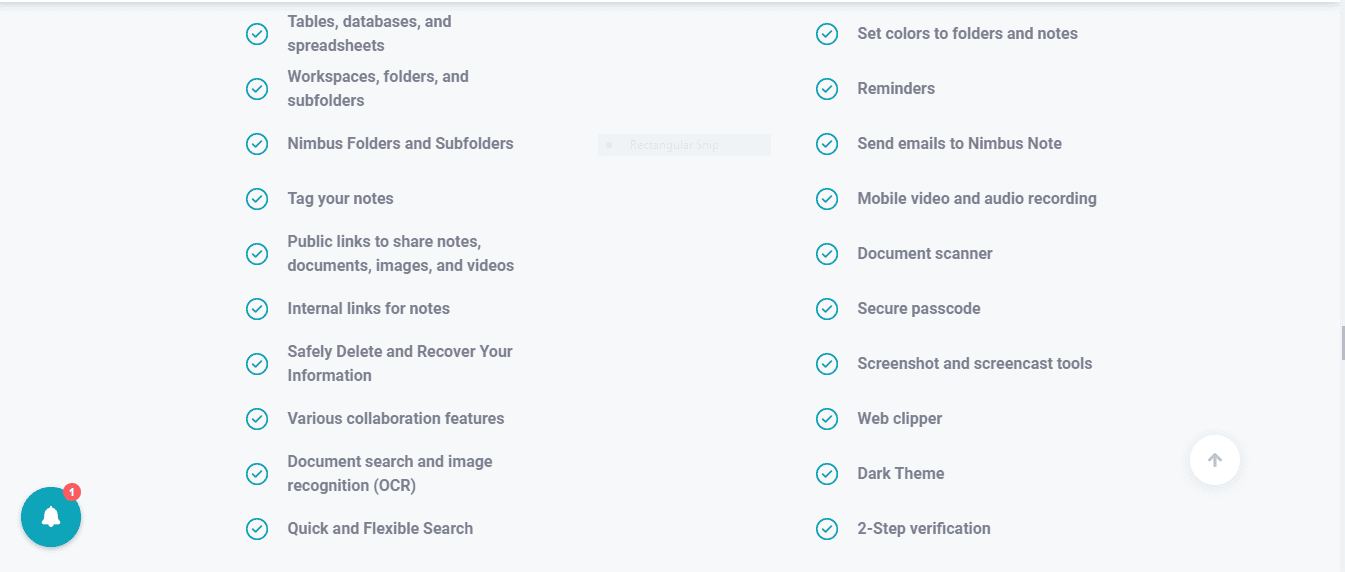 User Interface:
It has a very clean and well-categorized interface which makes it easy for the users to use. It helps the user to organize the information gathered from different sources in just one place. It helps the users to connect seamlessly with their clients. It can help the user to customize their brands for their organization. You can connect domains, set your logo, and additional coding to various workplaces and shared pages. The workspaces available here have nested folder structures with unlimited nesting levels. You can add colors and tags for quick finding. Pre-built templates are also there. The mentioned feature allows linking notes to other notes, peoples, workspaces, and folders. Overall this single platform has all the features which you are looking for in organizing your business. And is one of the best notes app with many other features.
Pros:
Here are some advantages of Nimbus Note which makes it one of the best notes app for Windows as well as Mac:
It is an easy to use interface and keeps your drafts safe.
It is affordable and easy to access software
It provides the user the ability to use their own logo while screen casting
It can easily embed the external videos into notes
Video and audio recording can be done on mobile phone also
You are allowed to clip anything in the note
Availability of useful templates for productivity
Cons:
It can support only certain file types as well as electrical signatures.
It does not include the links in the uploaded files.
There is a lack of version control
There is lack of annotations for images and PDF files
Synchronization is bit slow
Not able to create GiFs and short clips
Onboarding process should be bit intuitive
Use Cases:
The use cases consist of:
Customer support
Development/ Engineering
Education Students
Education teachings
HR & Recruiting
Marketing
Sales
Organized team space
Project management & operations
Personal use
Product Development
Research and Brainstorm
Business
Team management / Remote teams
Alternatives of Nimbus Note:
Monday.com
Monday.com can be considered as one of the best alternatives for Nimbus note. It is used worldwide by numerous industries for teamwork and is a great workplace app.
Feature:
Customizable templates
Tracks down milestone
Agile Methodologies
Budget management
Expense Tracking
Integration with existing tools
Visualize map, calendar, timeline, kanban, and others
24*7 Customer Support
Pricing:
$29 per month with a free trial
The free version of the software is also available
ClickUp:
This is all one application for task management. It is also known for the Resource Management feature. It is available for both Mobile and Desktop and the supporting platforms are Linux, Windows, Mac, iPhone, iPad
Features:
Process Management
Task Management
Integrations
Time Management
Team Collaborations
Slash commands
Quickswitch
Capture, Markup and edit screenshots
Assign comments
Pricing:
Free Version
Unlimited Version: $5 per month
Business: $9 per month
Enterprise: Contact salesman
Flowlu:
Flowlu is a business management software used for managing projects and tasks. It is a Saas tool and runs on android mobile phones, iPhone, iPad.
Features:
Online Customer Relationship Management(CRM)
Project Management
Task Management
Financial Management
Collaboration tools
Online Invoicing
Agile Project Management
Knowledge base
Mind Maps
Pricing:
Free version: $0; 2users 1 GB storage
Team version: $29 per month; 8 users 10 GB storage
Business version: $59 per month; 16 users 50 GB storage
Professional version: $119 per month; 25GB 100GB storage
Enterprise version: $199 per month unlimited users; 1000GB storage
Wrike:
Wrike is considered as award-winning software used for companies that are medium-sized and enterprise. It runs on a desktop as well as a mobile phone too. The supporting platform are Mac, Windows, Android,iPad.
Features :
Project management
Customized tool for any team
Gain 360-degree visibility instantly
Collaboration
Trust in scalable software
Pricing:
Free version
Professional version: $9.80 per user per month
Business version: $24.80 per user per month
Enterprise space version: tailored plan
Unique selling point: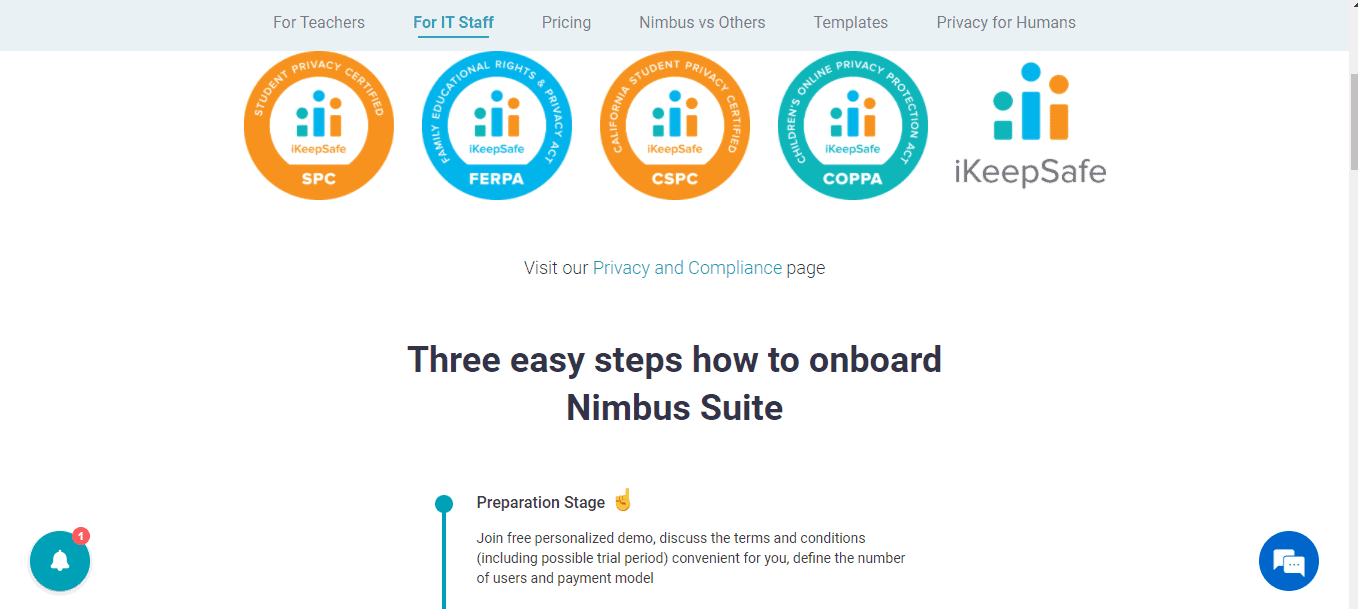 The unique selling point of Nimbus note is the availability of teacher's toolkit and the collaboration tools with the help of which unlimited users can edit the same file at the same time. The Nimbus note will place the change in the queue so the work of one person cannot get interlinked with the other one.
Who can use it:
It is mostly used by Entrepreneurs for business purposes.
Pricing:
Nimbus Note: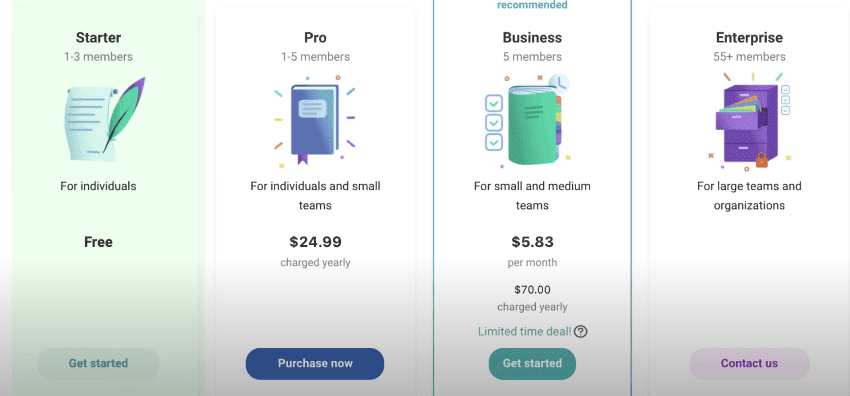 Starter: 1-2 members; Free
Pro: 1-3 member; $39.99 yearly
Teams: up to 30 members; $5.00 per user per month
Teams: up to 35+ members; contact salesman
Nimbus Capture: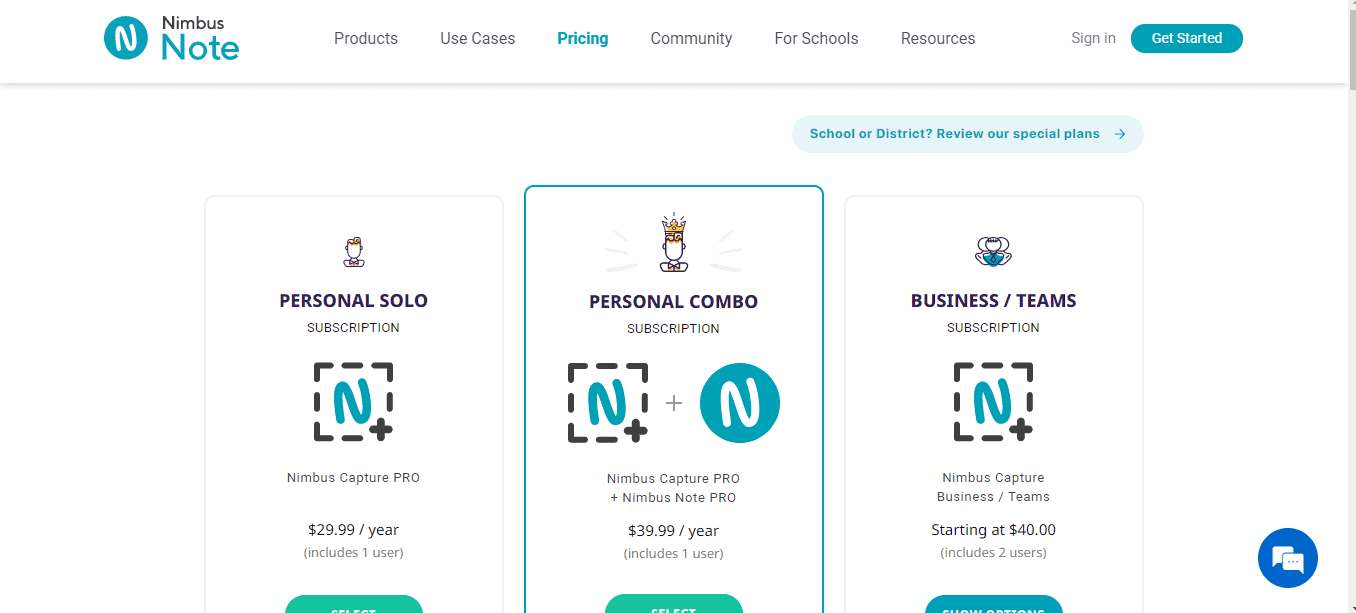 Personal solo: $29.99 per user per year
Personal combo: $39.99 per user per year
Business team: $40.00 includes two user
Features in Free Version:
50 Notes limit (per workspace)
10 Mb Max attachment size
100 Mb monthly upload limit
2 Team members (including power)
2 workspaces
Offline access
Features in Pro Version:
Unlimited notes limit
1 Gb max attachment size
Monthly upload limit: contact salesman
Workspaces: contact salesman
Offline access
Priority support
Nimbus Capture pro
Search text in images (OCR)
Document scanner (OCR)
Search text in documents
Admin controls and capabilities
Organization-level permission
Custom domain (CNAME)
Client portal (Guest accounts)
JS / HTML injections (for integrations)
Your Logo and branding
Verdict: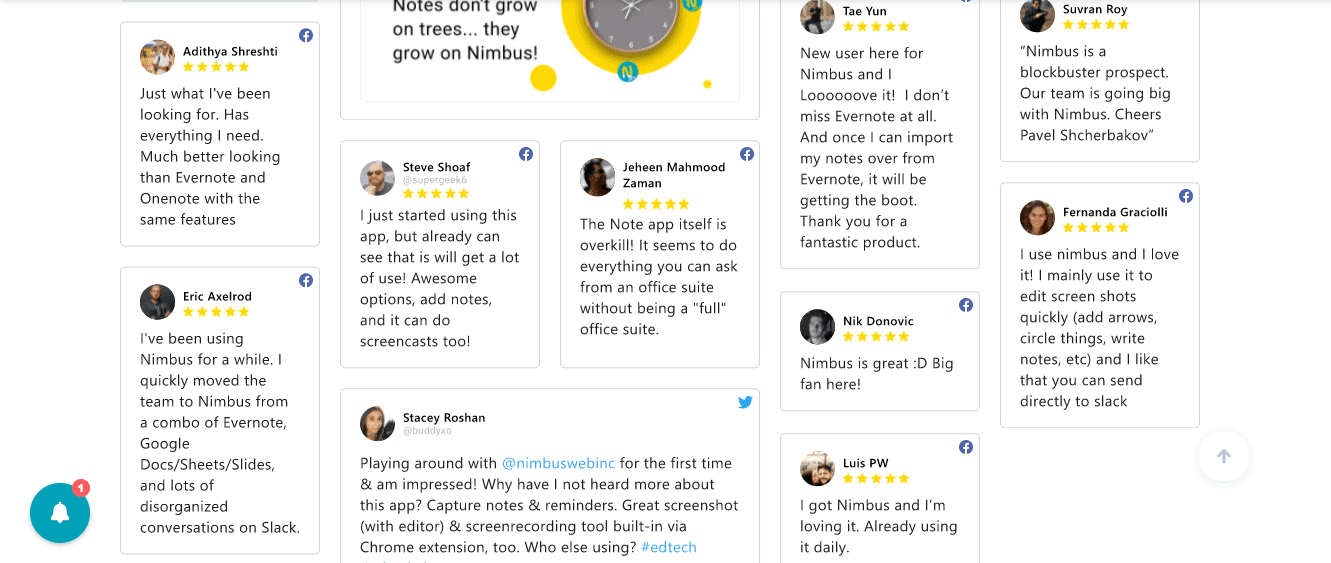 UI Ratings: 6/10
Features: 7/10
Pricing: 8/10